Whether it's soaring upside down through the sky on a rollercoaster or taking an alpaca for a walk, joyous moments can be had in many ways in NSW. Wander a fragrant garden and make your own gin, get lost in a maze because you have nowhere else to rush to, and savor the moment when you taste an oyster as it comes out of the water. Here's where to find moments of joy in NSW.
Eat oysters standing in the river
There's a solemnity to the Hawkesbury River, something that makes you go quiet and contemplative as you glide over the bottle-green water, past the thick bushland that lines the banks. Maybe it's the sudden stillness that sharpens your senses, a shock to the system if you've come from the city, only 45 minutes away. On the 'Immerse Yourself' Sydney Oyster Farm Tour, you'll be introduced to intimate details of the river as they take you by boat to the oyster leases. Slip into a pair of waders and a farmer will guide you to your table, which is set up in the river itself. Oysters are a pure expression of where they grow. As you taste them, standing knee-deep in the water, every sense will be occupied with this moment. You'll detect a sweetness amongst the gentle brininess, followed by the savory fizz of sparkling wine – it's a textural delight that few other culinary experiences compare to.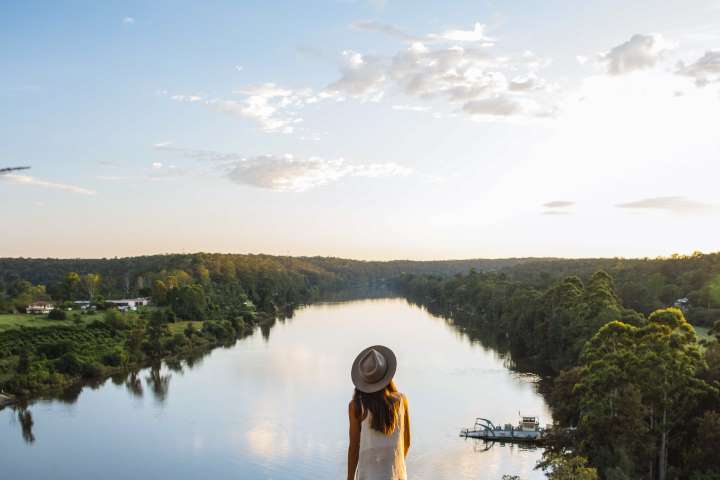 Discover the Central West on two wheels
Experiencing a country town in the Central West by e-bike makes the experience so much richer – pause to admire a particularly beautiful view, detect the scent of freshly made pies and smile at the locals as you ride by. Central West Tours are run by passionate residents who can share secrets only years of exploration can uncover. Try the Parkes Cycle Tour for rolling countryside, historic architecture and fascinating history; the Young Hilltops Cycle Tour for Chinese gardens, local produce and murals; or the Cowra Cycle tour for war history, flowers and farms.
Get lost in a maze at a winery
When's the last time you let yourself get lost? To experience the joy of not knowing what's around the corner? Submit to the enchanting maze at Bago Winery and see what you discover on the way – there's lookouts when you get a little too lost, and trinkets to discover on dead ends. In summer, an even more challenging corn maize maze is available to try. Reward yourself for making it to the end with a wine tasting paddle of local cheese and charcuterie, which can be enjoyed anywhere on the lush grounds, surrounded by eucalyptus trees in a verdant valley.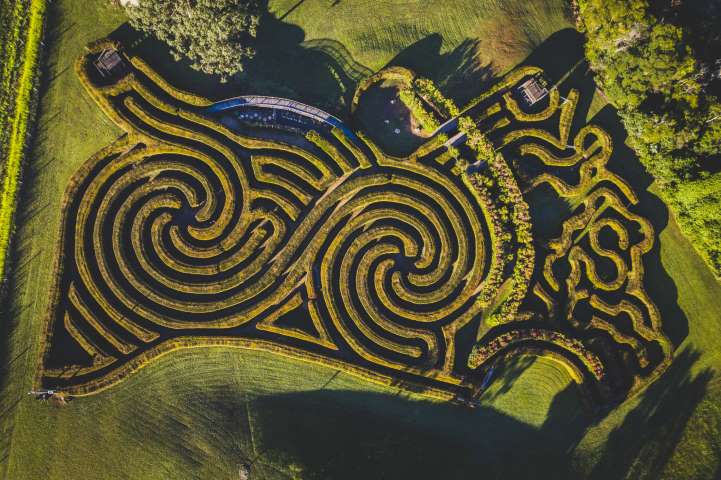 Get your thrills on nine new rides
Whoosh! A flash of blue sky. Zoom! A glimpse of the Sydney Harbour Bridge. Flip! There goes your stomach, as you ride The Big Dipper, which relaunched in 2021 and is now the tallest and fastest multi-launch rollercoaster in Australia. That's not all that's new at Luna Park – 2021 saw nine new rides open, including the Sledgehammer that will toss and spin you 30 meters into the air. There's plenty for the little kids, too: the Little Nipper for their first taste of a rollercoaster; Bug, a mini Ferris wheel that will have them waving and grinning; and the Loopy Lighthouse, which will drop them from a height as they squeal with delight.
Enjoy High Tea between the vines
Picture this: a white tablecloth, fluttering in the breeze decorated with a posy of fresh flowers, located amongst a vineyard surrounded by trees. Pastel teacups and a spread of mini quiches, friends and finger sandwiches. A pot of perfectly brewed tea or a glass of pink sparkling wine. Most importantly – the joy of being with your favorite people, the feeling of never wanting to let go of this moment. Cambewarra Estate is a winery on the Shoalhaven Coast, known for their excellent hospitality – bring your kids and your pets and have a delightful afternoon.
Taste gin at a micro-distillery in the High Country
The Snowy Mountains region has a distinctive landscape: snow-tipped eucalyptus; crystal-clear, bracingly cold lakes and abundant native wildflowers. It's neatly captured in Ladbroken Distilling Co.'s uniquely Australian spirits infused with locally grown produce. Sitting by the creek in the centre of Tumbarumba, surrounded by the country's highest mountain peaks, a visit to the distillery will allow you to see the gin-making process in action, explore the botanicals used and taste a variety of seasonal Eliksir gin releases in the tasting room.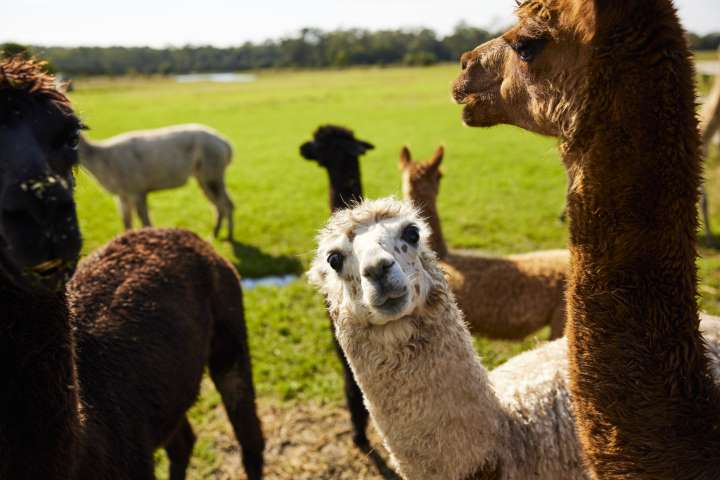 Take a selfie with an alpaca
Wandering across a farm, admiring clouds of golden wattle and a tranquil dam that mirrors the blue sky, a friendly alpaca trotting behind you – it's a delightful way to spend an afternoon. Blackwattle Alpaca Farm offers a number of ways to meet their friendly herd – on the Alpaca Walking Tour, you'll get the chance to explore the farm and hand-feed the friendly animals. You won't have to fake a smile as you take selfies with your gentle friend and run your hands through their soft fur. You'll also learn about all the products made from their fiber – all available from the in-house shop. The hardest thing will be saying goodbye to your new buddy.