Norway is a country which many people wish to visit but have never had the right opportunity to make that final decision and book the trip. Yes, some parts are home to extreme coldness, but some can get the hot as the rest as Europe!
The reasons to travel here include things like safety, overall happiness of the population and the beautiful Northern Lights. Norway is filled with history and natural beauty allowing you to content with nature and spend times outdoors.
The experts at Baltic Travel Company have listed 7 reasons why Norway should be at the top of your travel bucket list, not least because it is guaranteed to put a smile on your face.
Outdoor lifestyle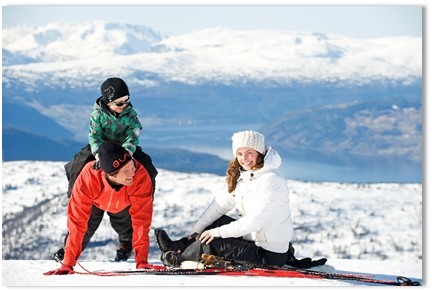 One of the main reasons Norway took the crown of happiest country is arguably down to the fact that much of their lifestyle is spent outdoors, and why not since there is so much natural beauty to explore. From the stunning Fjords, Lakes and Mountains to the icy glaciers, creeks and rugged coastline, the country really does offer every kind of outdoor excursion that you could possibly imagine.
Its cities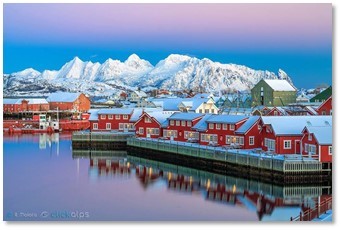 Even the Cities in this country boast natural beauty. Bergen, Stavanger and Oslo all offer wonderfully modern amenities, whilst also exuding that traditional Scandinavian feel with the boxy, burnt-red buildings and mountainous backdrops. Oslo, the capital of Norway, offers many cultural experiences such as the Norwegian Maritime Museum and the Viking Ship Museum.
The history
Norway's history dates way back to the Ice age, where the first traces of human remains were found, as well as probably the most famous period of Norwegian history, the Viking Age, which sparks interest all over the world and has been the subject of many modern-day films and plays.
The awe-inspiring view points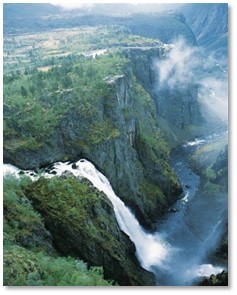 There are a number of famous travel photographs taken in Norway, most notably ones taken of travellers hanging off the end of rocks overlooking fjords. A few areas famous for having such panoramic viewpoints are Gaularjell, Dalsnibba and Geirangerfjorden.
Norwegian winters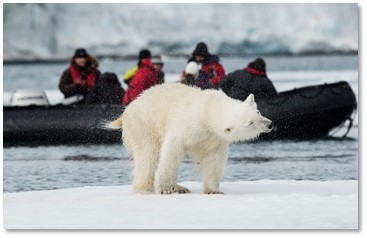 Every season in Norway boasts a different type of beauty, but those who have visited at this time will say that winter is one of the most spectacular and magical times to visit, mostly due to the fact that, even in winter, there are many activities to enjoy such as skiing, visiting glaciers, viewing arctic wildlife and enjoying the Cities in the festive period. The landscapes in winter look particularly pristine and untouched and can be enjoyed from afar with views of the snowy mountain icecaps in the distance.
Viewing the Northern Lights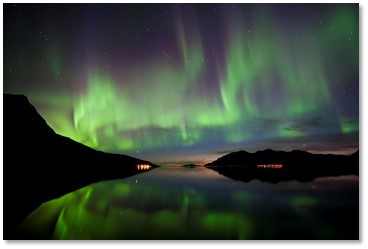 Many people only associate Iceland or Lapland with the Northern Lights, but in actual fact they can be viewed in many different Nordic regions, Norway being one of them. The lights can be seen from most places, with flatter landscapes making it easier for a full view of the spectacular colours. The best time to see this phenomenon would be from September to March.
The midnight sun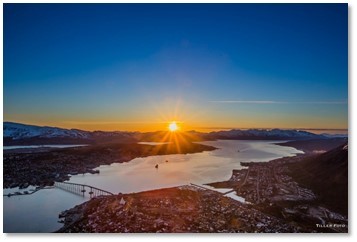 The Midnight Sun is described as a prolonged sunset and sunrise all at once, and gives off an incredible yellow-reddish light. The experience is raved about by natives and travellers alike, as a must-see attraction of the country. The further North you travel, the longer the