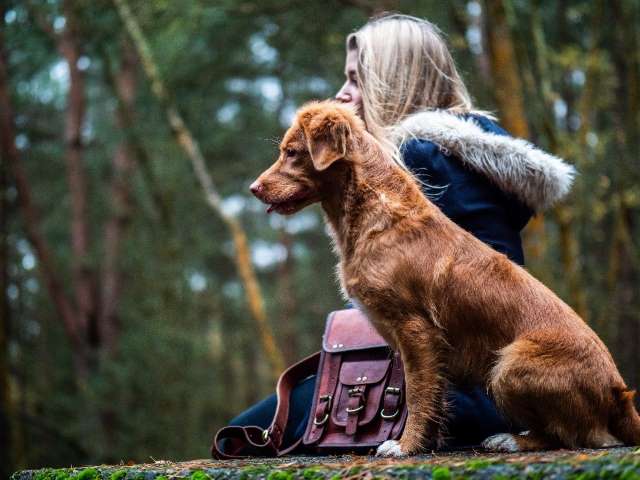 Summer road trips are a great way to get outdoors and go exploring—for both you and your pet. With the nice weather, long drives, and necessary pit stops along the way, if you do decide to take your furry friend with you, there are certain pre-emptive measures and cautions you should take to ensure your pet's wellbeing on the road.
OK Tire has you covered with their guide to road tripping with your pet this summer.  
BEFORE LEAVING
Before departing on any road trip, make sure your vehicle is also ready to head out. Ensure your maintenance is up-to-date by booking an appointment with an OK Tire certified technician at the location nearest you. Once your vehicle is all tuned up and you've mapped out your drive—it's time to get your pet ready to go.
Get your pet a check-up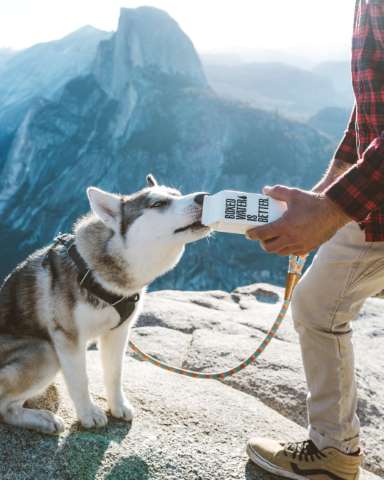 Make sure your pet is up-to-date on their vaccinations, ensuring they've been given their latest flee, tick and heart worms' medications.
Ask your vet for recommendations regarding car sickness or stress. Spending long periods in a moving vehicle and/or an unfamiliar place can cause anxiety, especially if your pet isn't used to being in a car. Leading up to your road trip, try and take your pet on shorter drives so they can get used to the feeling of being in a car.
Confirm your pet's collar has your current contact information and/or is micro-chipped in the unfortunate case that you get separated.
Pack a Travel Kit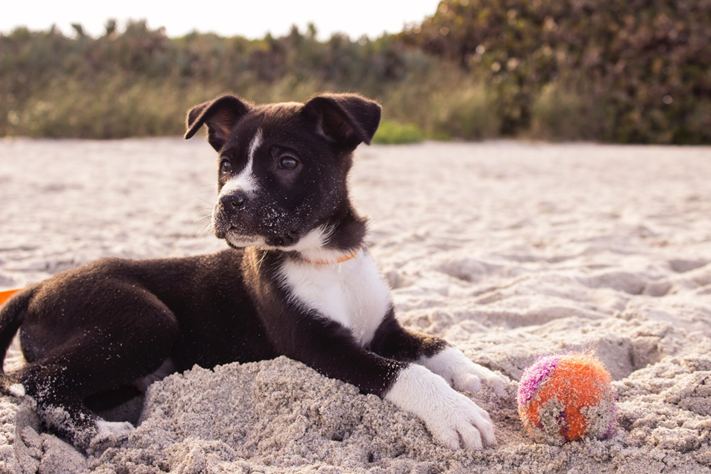 This kit should include:
Ensure you have the necessary car equipment
As we have seatbelts, your pet also requires something of the sort. Choose between a crate or a harness seat belt. The crate should be large enough for your pet to stand, sit, lay down, and turn around.
Plan Ahead
Be sure to reserve pet-friendly accommodations; check this before booking to avoid any miscommunications.
Plan your route and your pitstops. If you're driving for more than a few hours, your pet will need to stretch their legs and go to the washroom—preferably on a grassy area.
Know the vet clinics along your route—just in case.
ON THE ROAD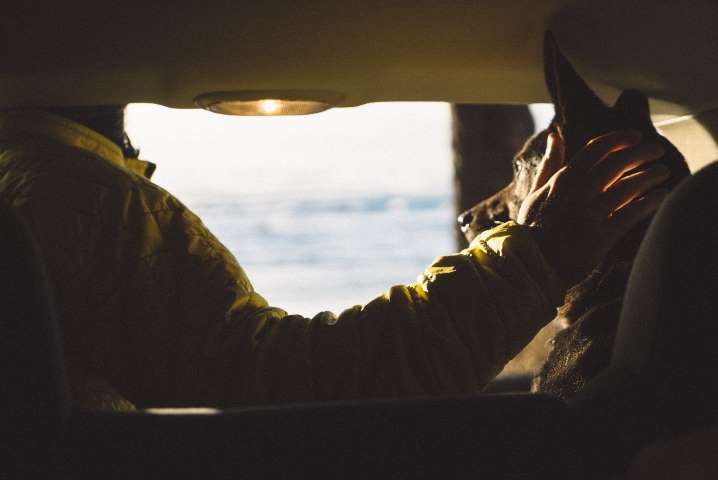 Pumping Gas and Pit Stops
When you're pumping gas and it's hot, remember to open the windows as your car can heat up tremendously in a short period of time. Cooling mats are also a great way to ensure your pooch stays cool in the heat.
Travel with a buddy …and we're not just talking about you and your little buddy. If you're taking your pet on a road trip it's best that you have another human companion with you—this will ensure you never have to leave your pet alone. You and your travel partner can take turns using the washroom and running into stores or restaurants.