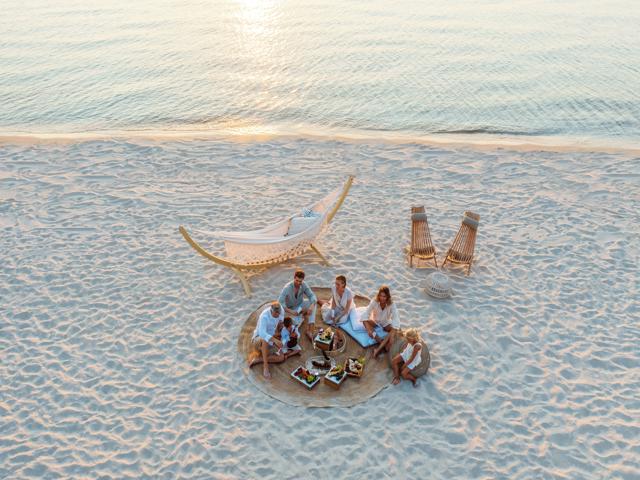 A person may find themselves with a strong urge to see new places around the world, taste new foods, and try new activities, only to be faced with something daunting: the price tag.
In recent years, vacation costs have skyrocketed to the point where setting a serious budget has become a necessity. The average daily cost of a four-day domestic vacation is $144 for a solo traveler, not including potential flying costs. With prices as high as they are, learning how to travel on a budget has become far more important.
The following seven tips can help any traveler, whether solo or with a group, still see their favorite destination while saving money:
Use credit card rewards
One of the best ways to save money while traveling is to use credit card points to book lodging, airfare, and even activities. For example, if you're trying to find fun attractions at Cocoa Beach or hotels in the area, consider looking on your credit card portal. If you have points saved, you might be able to redeem them instead of paying out of pocket. At the very least, you can use points for some of the cost to reduce what you do have to pay. 
Familiarize yourself with public transport
Uber, Lyft, and other ride share services around the world are very helpful, but they can be very expensive on vacation. Many cities often offer tourist passes for a low cost that give you temporary access to public transportation. Even if a city does not offer this, consider paying the lower cost to use public transport in order to save money on transportation.
Sign up for price drop alerts
In the early stages of planning your vacation, sign up for newsletters, price drop alerts, and general website announcements from travel agencies or blogs who track prices. This can help you snag a deal on hotels, airlines, or other costs right after they're offered.
Don't plan your budget after picking a destination
All too often people choose to pick a destination and then create a budget based on that location, only to find out that they can't honestly afford it. Set yourself a budget that is realistic and doesn't break the bank before choosing a vacation spot. This will allow you to narrow down the list of where you can afford to travel.
Travel out of season
One easy and simple way to travel on a budget is to avoid going to a destination during peak tourist season. While there may not be as many activities or the weather may not be as ideal, you can potentially save hundreds.
Cook your own meals
While part of the fun of a vacation is not doing any household tasks, including cooking, you can save a significant amount of money by not eating out. Go grocery shopping in the vacation town to get supplies, rather than paying for every single meal.
Reconsider your accommodation
Travelers often immediately look at staying in hotels when finding a travel destination. However, the average nightly cost for a hotel has risen from its low of $75 per night to an average of $125 per night. Consider staying in a vacation rental or nice hostel instead. These options will often come with their own kitchen or a communal kitchen where you can cook your own food to save money. The nightly price for vacation rentals and hostels can be as much as 50% less than a hotel. 
General Tips for Saving Money on Vacation
Beyond the above strategies for traveling with a strict budget, consider some of the following general tips to further reduce costs on your next vacation:
Book your travel well in advance of the anticipated departure date
Pack strategically to avoid major luggage costs
Set a small portion of money aside monthly in a "travel fund"
Behave like a local wherever you go
Be flexible with your travel dates
Just because the average vacation cost is up 6.4% compared to prior years doesn't mean you need to blow your entire paycheck on travel. By using all of the above tips, combined with the strategies for traveling on a budget, you'll be able to save potentially hundreds of dollars on your next vacation. 
Learn to travel for a low cost
Traveling to see new parts of the world should be an option for anybody, not just those who can afford it. By using effective strategies such as signing up for notifications of price drops, cooking instead of eating out, creating a travel fund throughout the year, and more, you'll be able to book your dream vacation. Travel doesn't have to be expensive, so long as you take the time to plan properly.