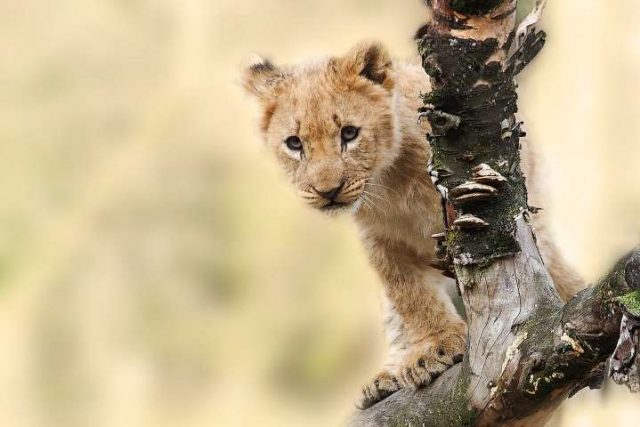 Responsible travel company, Jumbari Family Safaris has launched a Lion King-inspired itinerary in an effort to help raise awareness around lion conservation in South Africa. Traveling with a purpose is of utmost importance to Jumbari Family Safaris and each safari crafted by their team of experts focuses on supporting responsible tourism practices including wildlife conservation programmes in Africa.
The 2019 remake of the iconic Lion King film, has led to a newfound interest in Africa's famed big cat. Contrary to what one might think, the king of the jungle is facing a drastic decline in numbers. According to statistics revealed by the Lion Recovery Fund "lion populations have declined by half in just a quarter century." Despite these devastating facts, research shows that lion populations can still recover.
Jumbari Family Safaris has launched a 7-Day South Africa Lion Safari crafted for families looking to relive the real-life Lion King experience while simultaneously contributing to the conservation of lions in Africa. Travelers will have the opportunity to come face-to-face with the rescued lions at the Born Free Big Cat Sanctuaries at Shamwari Game Reserve, as well as learn about the successful relocation of Sylvester the lion at Addo Elephant National Park. During the trip, guests will be accommodated in eco-friendly, family lodges in South Africa.
The safari begins in Shamwari Private Game Reserve, located in the Eastern Cape of South Africa. Connect with the African bush on expertly guided bush walks and daily game drives through the malaria-free reserve. Shamwari Private Game Reserve is home to the Born Free Big Cat Sanctuaries. The Jean Byrd Education Centre and Sanctuary aim to promote the conservation of big cats in Africa and house several rescued lions from around the world.
Your Lion Safari invites you to come face-to-face with several rescued cats at the Sanctuary, including King, a lion cub who was rescued from an abandoned apartment in Paris and relocated to his ancestral home in South Africa.
Your lion safari continues at the eco-friendly Kuzuko Lodge,  located  in  Addo  Elephant National Park. The park is home to Sylvester, the wandering lion, who gained international coverage after escaping the Karoo National Park in South Africa twice. After a public petition to save Sylvester from the threat of euthanization, he was relocated to Kuzuko Private Game Reserve where he is now a father of 2 cubs. Learn about the successful relocation of Sylvester while enjoying daily game drives alongside your expert guide.
Want to experience a responsible Lion King safari with your family? Get in touch with a consultant from Jumbari Family Safaris to start curating the perfect eco-safari for your family.