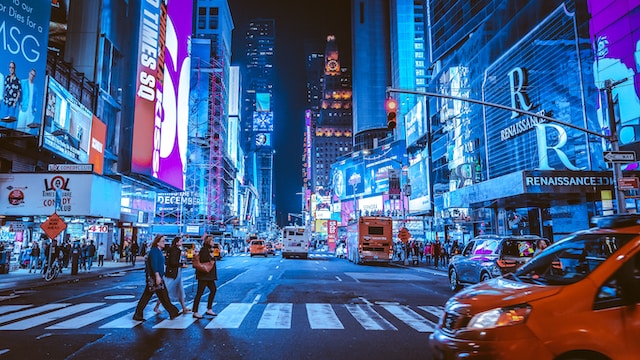 If you're a serious traveler, then you must visit the world's most famous cities. You might check out London, Paris, and Tokyo. Maybe you'd prefer to spend time in Amsterdam or San Francisco.
If you've never visited New York City, though, then you haven't lived. The city pulses with life at all hours. You can see wall-to-wall landmarks there. You can spend days or weeks there and never see all of the sights.
Let's talk about why you might visit New York this year.
The Sports Scene
You can enjoy a day in New York without the weight of your bags. Companies exist now that will accept your bags for a daily fee if you haven't booked a hotel yet, or your room isn't ready.
Once you've dropped off those bags, you might check out one of the amazing sports venues that you can find all over the city. You may visit Madison Square Garden. This year, the Knicks advanced past the first round of the NBA playoffs, and you can watch them battle the Miami Heat in the World's Most Famous Arena.
You might head out to Yankee Stadium in the Bronx and take in a Yankee game. The Stadium has an iconic status, even though it's not the original version. You can watch the reigning American League MVP, Aaron Judge, as he tries to hit a ball out of the park.
Maybe you'd prefer the Mets. The Metropolitans have a competitive team this year, and you can visit Citi Field at the end of the 7 line in Queens. If Pete Alonso or one of the other Mets hits a home run, the big apple comes out of its hole to celebrate. It's a Citi Field tradition.
The Restaurants
You can also visit iconic restaurants all over the city. Forget about your diet for a day as you have lunch at Katz's Deli. It's not cheap, but if you bite into a hot dog or a pastrami sandwich on rye, you'll realize you've found a New York landmark you can taste and smell as well as see and hear.
You might want something more upscale. If so, you may visit the Strip House. This old-fashioned steak house has the prime cuts you want, and you can get an excellent bottle of red wine to wash it down.
Central Park
You can visit Central Park at any time of the year and find it beautiful. You might go during the spring when the wildflowers start blooming. You can visit during the summer when the amateur sports teams clash on the athletic fields.
You might like it during the fall best of all, though. Then, the leaves change, and the red, yellow, and orange carpet crackles under your feet. You can walk along Central Park's many paths, or you might trudge off onto one of the massive lawns. You can sit there and have a picnic or read a book for a while.
During the winter, you can see the park covered in new-fallen snow. You can walk for long enough to get a little chilly, then find a diner and enjoy a cup of hot chocolate.
The Landmarks
You might visit New York and spend time perusing the landmarks as well. You can see Ellis Island, where so many immigrants started their American experience. You may also visit the Statue of Liberty. Looking at her reminds you of what America should truly be.
You can walk across the Brooklyn Bridge. If you walk from Brooklyn into Manhattan, you can spend time in Chinatown or Little Italy. You might find a great bargain on a Gucci handbag or get a tattoo to commemorate your trip at one of the many tattoo parlors.
If you walk from Manhattan into Brooklyn, you will find a quaint neighborhood with many coffee shops and little boutiques. You can have lunch or explore.
You might visit Cony Island. You can walk along the pier, get some cotton candy, or ride the Cyclone. You can play video games in the arcades.
You might see the Empire State Building. You can go up to the top and look down at the people hurrying by below. You won't believe how tiny they look from up there.
New York City offers so much. From Times Square to Herald Square, from the N line to the F line, you can crisscross the city and experience authentic New York.