Australia. The great south land. A country that boasts over 10,000 beaches across 40,000 miles of coastline, but is also one of the dryest continents in the world with the oldest living rainforest. A country of contrasts and friendly locals. A world class food and wine industry, a highly respected arts and cultural scene, urban experiences, outback encounters, the Great Barrier Reef, interesting and unique wildlife. Australia has it all and in spades. Make 2019 the year that your clients travel to Australia and let Australian Luxury Escapes create those "Once in a Lifetime" experiences your clients are craving. Below we have hand picked some outstanding options that can be tailored to suit any itinerary in 2019. I hope these inspire you.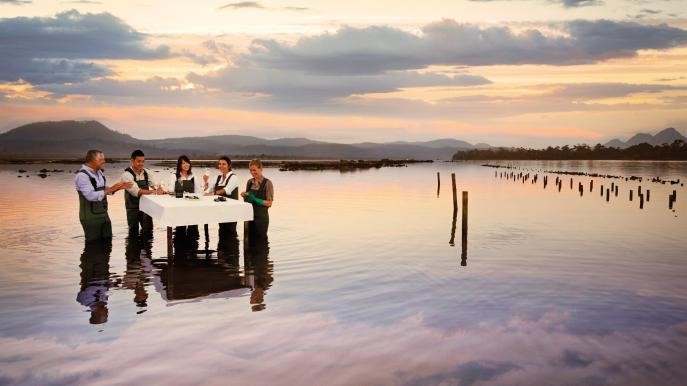 TASMANIAN DREAMING

Often overlooked on a vacation to Australia, Tasmania is fast becoming THE place to visit, and why wouldn't it be. Tassie offers a subtle mix of amazing urban experiences and incredible and highly accessible outdoor adventures. Close to the state capital of Hobart is Bruny Island. A land mass the size of Singapore that is the permanent home to just 4000 residents. (Singapore has a population of 9 million). The food, wine and wildlife are sublime. Discover this region with your a private guide and vehicle on the Bruny Island and Huon Valley Tour

The Museum of Old and New Art, (MONA) is once again featuring Dark MOFO in 2019. Dark Mofo, Mona's winter festival, delves into centuries-old winter solstice rituals, exploring the links between ancient and contemporary mythology, humans and nature, religious and secular traditions,darkness and light, and birth, death and renewal. Regardless of what time of year you are visiting, MONA is a must see experience.
ACCOMMODATION

One of our two favourite hotels in and around Hobart right now is the5 Star property MACq01 which features contemporary lines and is ideally located on Hobart's Waterfront.

If you want to unplug from technology and connect with nature instead, then It goes without saying, you must stay at Saffire Freycinet. For an authentic "Farm to Plate" experience I would recommend taking part in a private marine farm wetlands tour where you get to taste oysters fresh from the water and enjoy a glass of wine between shucks!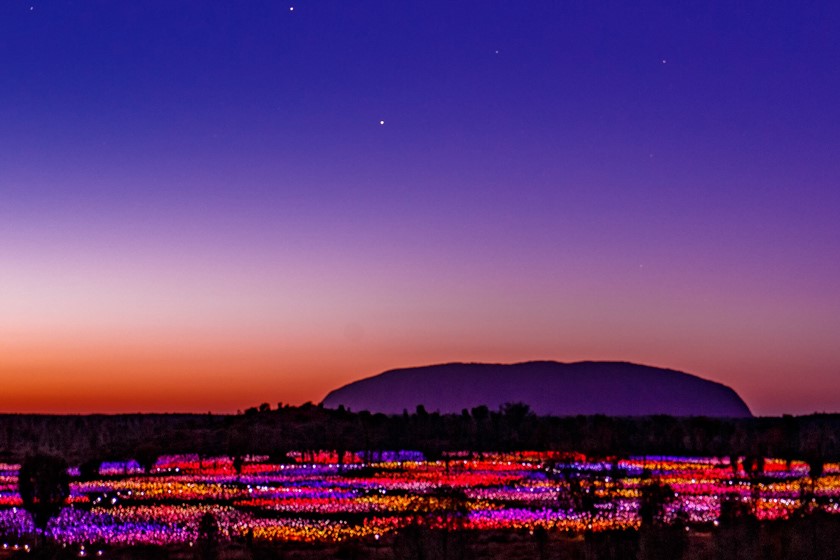 LIGHT UP OUT BACK

Complimenting the recent upgrades at the phenomenal Longitude 131, artist Bruce Munro's internationally acclaimed solar installation Field of Light has been extended through to the end of 2020. The Field of Light at Uluru is made up of 50,000 bud-like stems and crowned with radiant frosted-glass spheres, which bloom and appear to sway as darkness descends over Australia's spiritual heartland. Pathways invite visitors into the artwork, which comes to life under a sky brilliant with stars. This is surely a once in a lifetime experience not to be missed. Longitude 131° guests experience the interactive artwork as part of the signature experiences program, arriving at dusk to meander around the field before enjoying the cool night skies at Table 131°. Witness the monumental combination of art and culture every night until December 31, 2020.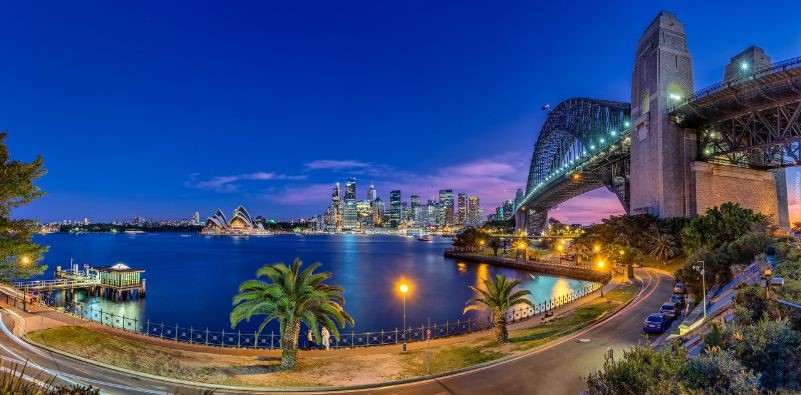 THE EMERALD CITY CONTINUES TO SHINE

Sydney has continued to re invent itself over the past 2 years on a number of fronts. Changes in Liquor Laws has seen a huge surge of small subterranean bars opening up in streets around the historic Rocks precinct. My most recent pick is The Doss House on George Street.
Speaking of George Street, The George Street light rail project is nearing completion and when finished will allow guests to catch a tram all the way from Circular Quay to Central Station, stopping regularly along George Street.
The Barangaroo Precinct is becoming increasingly popular as new restaurants and cafes appear along Barangaroo Road. The new Crown Casino is also well underway. And for those of you who haven't visited Barangaroo Park, it is well worth seeing and stopping at the nearby Palisade Hotel to check out its exceptional Rooftop Bar. Did you know also that until recently, there hadn't been a new 5 Star Hotel built in Sydney prior to the year 2000? That has all changed with the recent opening of the 590 room, 35 level Sofitel Darling Harbour. Sydney is now one of the few cities around the world to boast 2 Sofitel Hotels. The W brand also is returning to Sydney after a 15 year absence and construction is well under way on the 400 room upmarket "chic luxe" property opening later in 2019. Other recently opened 5 Star Hotels in Sydney include the charming Spicers Potts Point and stunning Little Albion.

REMOTE KIMBERLY

The Kimberley, in the North Western region of Western Australia is Australia's last frontier. It is on the Bucket List of most Australian's and the destination is fast becoming a must do for many visitors to Australia as well. The Kimberly can be explored on water aboard one of the many Luxury cruises available departing Broome Darwin and Kunnanurra. Alternatively, and for the slightly more adventurous, you can drive by off road vehicle along the well known Gibb River Road. There are some classic accommodation offerings along this well worn route including El Questro Resort and Home Valley Station.
Cicada Lodge in Katherine is also world class as is The Pearle of Cable Beach in Broome.
The Kimberly has a definite wet season which makes allot of the areas uninhabitable during that period, so the best time to travel there is May through September. The weather is just about perfect with warm Blue Sky days and cool nights.
Well known for the home base of Paspaley Pearls, the Kimberley offers extraordinary scenery, stunning water falls, exquisite Indigenous Rock Art, great food and wine and friendly locals. If you are looking for a unique Australian Adventure, The Kimberley certainly ticks all of the boxes.
For more information visit australianluxuryescapes.com.