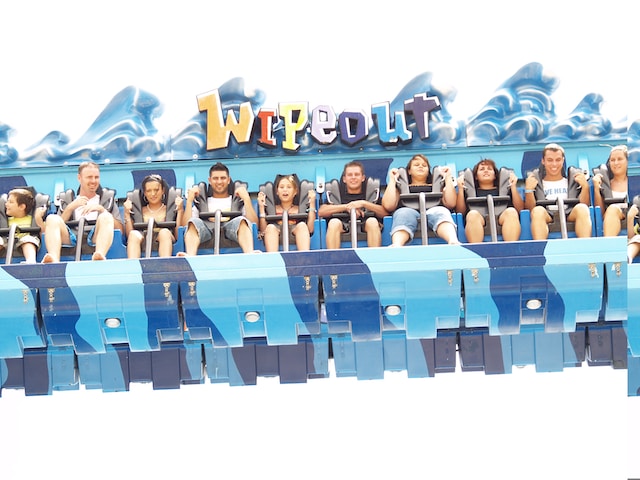 When you visit Australia as a family, you'll never run out of things to do, especially if you choose to explore the five best theme parks. After all, as soon as you put adults in an environment full of rides, water slides, and cheesy entertainment, they fade back into their youthful selves.
Dreamworld
To kick off our Australian theme park tour we arrive at Dreamworld, which is the largest theme park in the country. This expansive theme park spreads over 85 hectares and is home to eight thematic areas. Thrill seekers can make the most of the nine white-knuckle rides in the park, which includes the 3rd tallest drop tower, Giant Drop. As well as this, there are over 40 other attractions for the entire family to enjoy.
To get the most out of Dreamworld, you're going to need more than just one day. However, if you're travelling from overseas, it will simply remain a dream if you don't register for an Australia eVisa online.
Wet 'n' Wild
Sticking with the Golden Coast, we arrive at Wet 'n' Wild, which is a frequent feature in any search for "top waterparks in Australia". During the mild winters of the Golden Coast, the waters at this park are heated, making it one of the best attractions to visit any time of year. The entire family will enjoy a visit to Wet 'n' Wild, whether their idea of fun is taking on the Kamikaze or chilling out along the lazy river.
SeaWorld
Today, the Golden Coast is considered a haven for theme parks, but this wasn't always the case. This trend started back in 1971 when a man called Keith Williams started hosting ski events and shows at Surfers Paradise. Over time, this famed site grew and evolved into SeaWorld, a park we all know and love. There's something for the entire family at SeaWorld, ranging from roller coasters to wildlife.
Jamberoo Action Park
Moving away from the Golden Coast, we feel as though Jamberoo Action Park deserves a place on this list. With Lake Illawarra not too far away, this water park has a thrilling combination of wet and dry action, which includes a mini golf course and a bobsled track. This park is family-run, meaning there's plenty of care going into the site and the prices are reasonable, with an all-inclusive daily pass costing around $50.
Adventure World
A visit to Australia's best theme parks deserves a stop-off at Adventure World, which is the only theme park/water park in Western Australia. Knowing it's the only park in the area, they seriously deliver on the fun by serving up 25 attractions and rides. Adrenaline junky guests will fall in love with the Abyss rollercoaster and Goliath, the giant swinging pendulum. On the other hand, guests looking for a more relaxed experience will find plenty of calmer rides.
Australia is a country that has something for the entire family, including plenty of incredible theme parks. Although this list isn't exhaustive, the destinations above are a fantastic place to start.