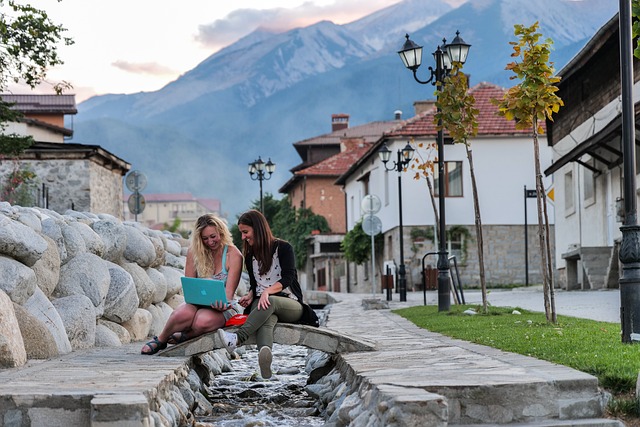 More than two in five (46%) office workers have taken a workcationin the past year and a third (35%) are likely to take one within the next 12 months, according to new research by Comparethemarket. Remote working since the pandemic began has risen in popularity and involves completing your usual job away from the office or home,combining work and leisure in the UK or abroad.
Office workers have several motivations for working remotely. Amongst those who have taken a workcationin the past 12 months, Comparethemarketfound a change of environment (31%), visiting family and friends (28%) and a better quality of life (26%) were the main reasons for doing so.
Top reasons discouraging people from taking a workcation, include accommodation costs (23%), destination costs (20%), and childcare responsibilities at home (20%).
Those that have taken a workcation reported the average cost to be £1,828 per person and lasts two-and-a-half months. The rising cost of living is also impacting people's plans, as over a third (37%) say it will make them less likely to take a workcation soon.
Two in five (43%) office workers are also unable to work remotely as say their employer does not allow them to. There is also some hesitancy in taking one; over a third (34%) believe their employer will react negatively to the news.
Comparethemarket's research also reveals that working remotely may create tensions between colleagues. A third (33%) of office workers think colleagues are likely to do less work on a workcation. Two in three (67%) are also irritated about doing extra work to cover for a colleague on a workcation, almost half (47%) would be frustrated about changing the time of a meeting to suit someone in a different time zone, and two in five (40%) would not be happy receiving emails out-of-hours.
While workcations can be an exciting change of scenery, they can also be stressful without proper planning. People risk invalidating their home and travel insurance by going away for months-at-a-time. Comparethemarketis reminding people planning a workcation to speak with their travel and home insurance provider or take out specialist insurance if intending a long stay abroad.
Helen Phipps, director at Comparethemarket, said:
"Many people are fortunate enough to be able to work away from the office or home as part of their company's remote working policy. However, if you are planning a workcation and a long trip away, it's really important to notify your travel and home insurance providers before taking a workcation, as long trips away risk invalidating your insurance policies.
When taking out travel insurance, make sure you're covered for the length of your trip. Long stay insurance is available if you're away from the UK for a while, usually three to 18 months. You should also check that the policy remains valid if you're working abroad, as some policies only cover leisure activities and not business.
Your home insurance may also be invalidated if your property is left empty for a prolonged period. Make sure you speak with your insurance provider about your plans, even if you have house sitters or additional security measures. Leaving your home properly insured whilst you're away can provide extra peace-of-mind."