Ahead of Earth Day on April 22, Accor will celebrate its annual "Planet 21 Day"—a coordinated effort across Accor hotels around the world to engage staff, guests and communities in actions and practices that help raise awareness for, and restore, the environment. The day is part of Accor's brand-wide sustainability program, Planet 21, which focuses on sustainable and positive hospitality.
This year's Planet 21 initiatives celebrate the importance of restoring the environment. The climate-impact campaign, named "Restore Our Earth", encompasses goals and actions including reforestation, regenerative agriculture and sustainable food, plastic cleanups, climate literacy, and citizen science. Restoration is imperative to fighting climate change and making the Earth a safer, healthier, and more equitable place to live. Accor is taking strides daily to amplify understanding and awareness of these important issues calling upon its network and communities to be key actors in local environmental restoration.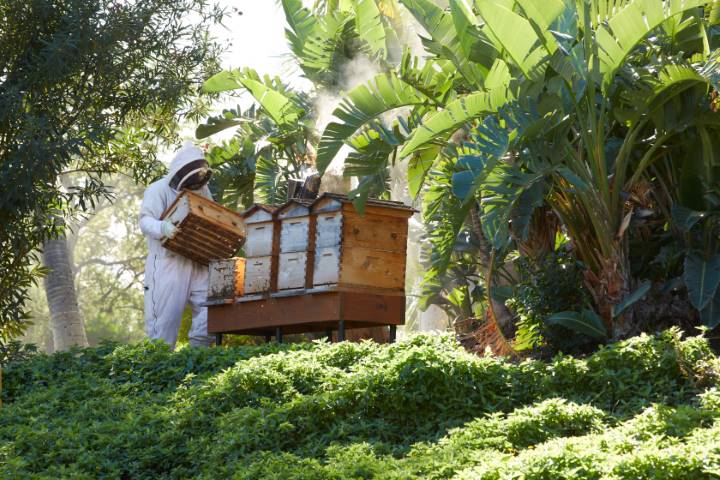 Accor hotels throughout North & Central America are marking the global event, and every other day, with a number of initiatives both employees and guests can partake in.
At Fairmont Kea Lani, visitors can embark on a mindful exploration of the island of Maui and earn a free night with the Mālama Hawai'i package. The package encourages guests to help mālama (care for) the environment by engaging in a self-directed beach clean using a 4Ocean Clean-Up kit to pick up waste or debris found along the coastlines as they explore Maui. The property goes the extra mile with even more commitments to the environment, including a photovoltaic project that produces enough energy to power 150 homes, and by encouraging colleagues to volunteer time to monitor nesting of critically endangered Hawksbill Sea Turtles or participate in ongoing beach and reef clean up initiatives.
In partnership with Oceanus AC, Fairmont Mayakoba actively participates in reef restoration through a dedicated coral restoration site. Fragments of healthy coral are transferred so they can regenerate and be replanted in Oceanus AC's coral nurseries in Puerto Morelos National Park. Guests are encouraged to participate in educational snorkel tours to learn more about the program and ongoing marine restoration efforts. Additional hotel sustainability efforts can be found here.
The Miami Beach hotel is encouraging staff, guests and locals to jump into kayaks and onto paddle boards donated by Clear View Kayaks and to join a collective Earth Day Canal Clean-Up on Thursday, April 22nd. Tickets are priced at $20 per person with 100% of the proceeds directed towards continued cleanup initiatives that last well beyond Earth Day. After the canal clean up, participants are invited back to SLS South Beach for complimentary refreshments at their beach huts.
Every guest of this iconic Wine Country resort finds a complimentary bottle of Trinity Oaks Wine in their guest room, regardless of the time of year. Trinity Oaks Wine plants one tree for each bottle of wine sold. To date, over one million trees have been planted as a result of the verdant partnership with Fairmont Sonoma Mission Inn & Spa.
In celebration of its 30th anniversary and the incredible biodiversity of the Kohala Coast, Fairmont Orchid debuted a special offer benefitting the Waikōloa Dry Forest Initiative to protect and restore the 275-acre lowland dry forest and its native trees. For each 30th Anniversary Package booked, a tree is planted in the Waikōloa Dry Forest Initiative. Fairmont Orchid already planted 30 wiliwili trees in honor of the milestone and the property has continued to partner with the non-profit organization to help promote native forest conservation through outreach, education and advocacy.
Just in time for Earth Day, the Oakland Hills grande dame has partnered with local Bee Ranchers to unveil a number of on-site hives. Joining numerous sister hotels, the resort will leverage the apiaries to promote sustainability and incorporate honey into their menus, while raising awareness for the particular challenges bees face today.
Nestled on 300 acres in the heart of Quebec woodlands, Fairmont Le Château Montebello is inviting guests, colleagues and locals to take part in a forest cleanup this coming Earth Day. Guests can also opt into a special Earth Day late check-out offer where all proceeds will be donated to the Kenauk Institute, a local nonprofit organization whose mission is to support scientific research and environmental education. The property has also worked with the David Suzuki Foundation to plant milkweed plants for Monarch Butterflies to pollinate, and with the local elementary school to create a butterfly garden with nourishing flowers and educational signage for guests to explore.
Perched on the scenic banks of the St. Lawrence River, Fairmont Le Manoir Richelieu is organizing a shoreline clean-up initiative in partnership with Défi Saint- Laurent, a non-profit organization that aims to reduce plastic waste to protect the river's marine biodiversity. In previous years, colleagues, local community as well as guests were welcomed to join the cause. However this year, with the restrictions in place related to gatherings, only a small group of volunteers will be taking part on this clean-up initiative. The St. Lawrence River is home to rich marine wildlife and flora that the property strives to help preserve through continued actions and daily operations beyond Earth Day.
In order to improve the environmental sustainability of its daily operations, and to remain carbon neutral (since 2020), Fairmont Le Château Frontenac has set up the Château Boréal program in partnership with la Forêt Montmorency, the research and teaching forest of University Laval. Guests who choose to donate $20 to the program between now and April 22 will receive complimentary late checkout at 3:00pm. Additionally, the property is actively supporting pollinator bees with honeybee apiaries on the roof, welcoming 70,000 bees that produce up to 650 pounds of honey per year.
Fairmont Waterfront partnered with Hives for Humanity to introduce mason bees to the hotel's garden as part of the larger Pollinator Corridor Project, which aims to build up local bee populations across Vancouver's green spaces. Mason bees are super pollinators that live in tiny tubes. While they don't produce honey, they are an integral part of the ecosystem. In addition to the Pollinator Corridor Project, the hotel's partnership with Hives for Humanity has allowed for the creation of Bee Space—a permanent and covered location that allows Hives for Humanity to continue their community program throughout the winter months. Additional information and a Buzz on Bees episode can be here.
The Planet 21 program is Accor's platform that encourages the hospitality industry to curb its environmental impact as well as inspire a new sustainable model that brings about enduring changes to the environment. Learn more about Accor's Planet 21 commitments here.