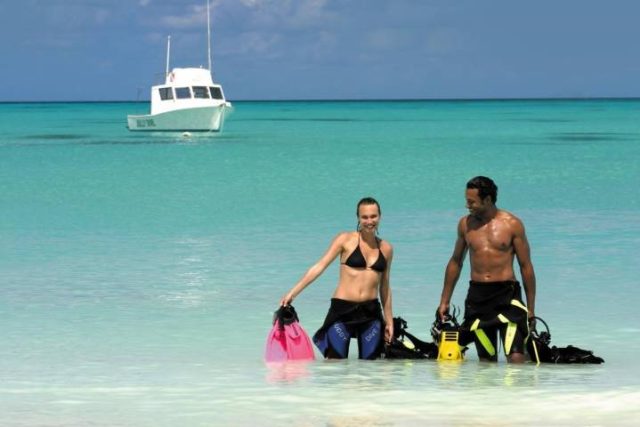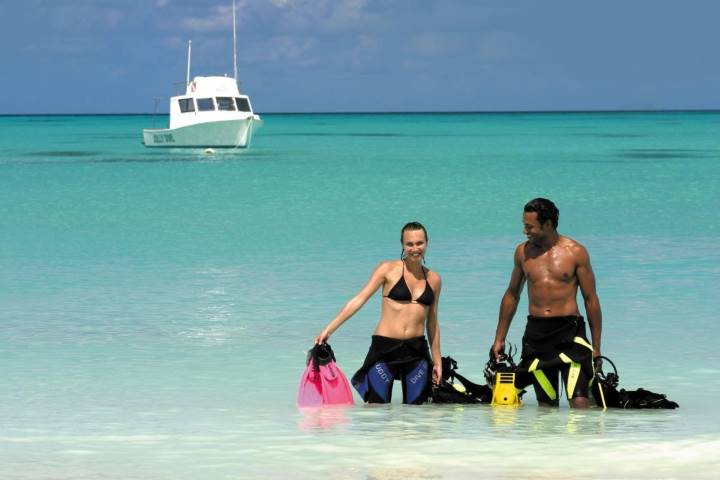 Are you planning your next vacation with your spouse but don't know what to include in your itinerary? Don't worry because this article contains 14 activities couples should do to spice up their romantic getaway and create lasting memories together.
From renewing your marital vows to skateboarding, the following activities will surely strengthen your bond forever as a couple:
1. Scuba Diving 
Scuba diving comes first on the list as it is an outdoor event you will enjoy with your significant half. If your vacation falls into the summer holidays, scuba diving is one of the activities you shouldn't leave out if you are both comfortable with water and love adventures.
Bonne Terre Mine and the Florida Keys make the list of the best places for scuba diving spots in the United States. 
2. Sledding 
Sledding is a romantic outdoor event that will make you behave like a kid together with your sweetheart. It's an enjoyable physical activity that involves walking up hills, pulling sleds, and sliding down slopes.
Apart from being a romantic event that will improve your bond as a couple, sledding has mental and physical benefits. It will increase the production of endorphins in your body, thereby promoting your well-being and happiness.
Try different sled types, explore the scenery atmosphere, establish a deeper emotional connection with your spouse, and capture lovely views from the top of the slopes.
To enjoy a safe sledding session, ensure you choose appropriate slopes, wear protective gear, and follow local regulations.
What are the best places to go sledding? Keystone Resort – Keystone, CO; Theodore Wirth Park – Minneapolis, MN; Firecracker Hill – Telluride, CO; and Heavenly Mountain Resort – Lake Tahoe, CA are good sledding spots in the United States. You will enjoy yourselves in any of these destinations.  
3. Renew Your Marital Vows After a Candlelit Dinner 
There's probably not anyone that wouldn't love to be reassured of how much their partner loves them. So, have a definite plan on how to go about this in your itinerary.
Even though you may be used to reechoing your love for each other, a romantic getaway allows you to do it in a special and memorable place and manner.
Organize a romantic candlelit dinner in a famous restaurant, and reflect on the journey so far as you enjoy your delicious meal.
As you restate your wedding vows, you can also include the exchange of rings if necessary(in case your partner has misplaced their wedding ring or it's old). You can make the purchase easy for you by checking out a reputable women's or Mens Wedding Bands Website.
4. Walking Through the Forest 
A romantic getaway isn't just about sweat-breaking events, it also includes a moment of deep conversation and quietness. It involves discussing the future while you walk through a quiet terrain.
Walk through the beautiful nature of the green forest, see gorgeous trees and herbs, inhale the romantic aroma of lovely flowers, and enjoy the soothing air emanating from the well-nurtured forest.
Here's one outdoor activity you shouldn't miss during your romantic vacation because you're more likely to remember every detail of your discussion in that atmosphere. Remember to take some photographs of this place for good memories in the future.
5. Skydiving 
Are you up for an adrenaline-pumping adventure? Skydiving is an outdoor activity you shouldn't miss. One good thing about this event is that it helps couples build trust and confidence in each other.
How is that even possible? Well, skydiving requires couples to support each other, overcome fear, rely on each other, communicate constantly, and understand each other to land safely.
The skydiving experience will increase the bond, understanding, and mutual respect between you and your partner.
Apart from taking your trust and compatibility to a new level, skydiving also boosts mental clarity. Other benefits of skydiving include strength development, stress relief, and a confidence boost.  
Though skydiving with your spouse is a romantic experience, it is an extremely physical activity you shouldn't try without proper training. Prioritize safety by following all the safety guidelines before jumping.
6. Mountain Climbing 
Mountain climbing is another activity that will make your vacation more productive and memorable. What is so special about mountain climbing? It is a romantic activity that will improve communication, trust, and patience.
Ascend to the top of the mountain through active communication with your partner, sharing tips to overcome obstacles, and being patient and rugged.
Interestingly, all these qualities guarantee a successful marriage. Thus, it is safe to say that mountain climbing is not only exciting, but it also helps you develop the traits needed to build a long-lasting relationship and raise a happy home.
7. Watch Romantic Movies in a State-of-the-art Cinema 
What is a romantic getaway without a night in the cinema? Your vacation isn't complete if you don't see a romantic movie in a special atmosphere.
Rest your head on your partner's shoulder as you watch any popular love movie in a state-of-the-art cinema. Get a bowl of popcorn, ice creams, and drinks that will make the experience worthwhile and unforgettable.
8. Horseback Riding 
Horseback riding is such an adventurous and romantic experience for couples on vacation. You can use it to create a scenery where a hero comes to rescue his lover on a horse or two lovers who eloped to another kingdom riding on a horse.
9. Swimming
Swimming is another romantic activity that will benefit your mental and physical health. It improves heart health, regulates blood sugar, manages weight, and other health benefits. Show your love to your spouse in the pool, hug, and whisper nice things to each other.
10. Skating
Skating alongside your sweetie is another experience you will cherish forever. Move from one spot to another, holding hands and beholding your partner's beauty.
Like many physical activities on this list, skating has one or two health benefits. It helps to keep the muscles and joints in perfect shape.
However, control your skating speed to avoid accidents that could lead to injury and an abrupt end of the trip.
11. Tennis
You can challenge your spouse in a romantic contest if tennis is your favorite sport as a couple. Who knows? You might discover a new talent and profession that will boost your fame and popularity across the globe.
Tennis is a good sport you can include in your itinerary because it's both an outdoor and indoor game, meaning you can perform this activity at any time and season of the year. Also, it's beneficial to your muscles and joints.
12. Whale Watching
Watch humpback, mink, pilot, and North Atlantic right whales do their thing in water. Here is one of the reasons you should go for your getaway with a good camera or a mobile phone with a high-resolution camera.
Bar Harbor, Rhode Island, and Cape Cod are some locations that support whale-watching activity in the United States.
13. Wine Tasting
Join other visiting lovebirds in an entertaining wine-tasting event. Apart from providing different wines, this outdoor event offers the perfect chance to meet new people, learn about other people's cultures, and have a pleasant experience.
14. Skiing
Skiing is suitable for the winter period. It is a one-of-a-kind activity that helps you develop better intimacy with your partner.
Hit the slope romantically, maintain a top-notch balance by holding your partner, and weather the storm with assurance and confidence.
Wrapping Up
The difference between an ordinary vacation and a remarkable romantic getaway is the itinerary. You can't maximize your trip to a romantic destination if your itinerary doesn't contain the exciting activities above. 
Other events to consider include Apple Picking, Canoeing, Surfing, Hot Air Balloon Rides, Snorkeling, etc. Plan your trip well and go have a lifetime experience with your sweetheart!