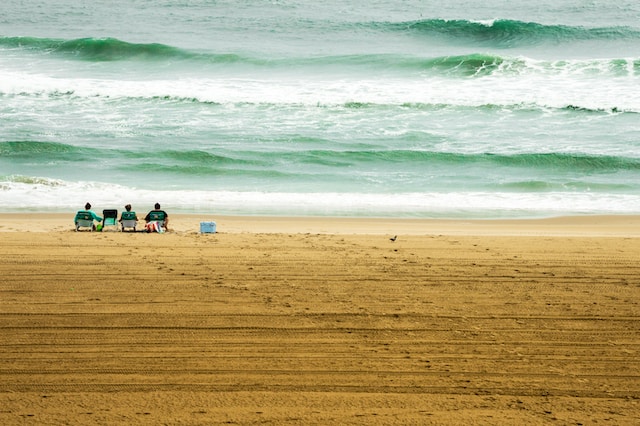 Whether you're looking for fresh seafood, Southern comfort food, international flavors, local craft beer, or farm-to-table experiences, the culinary scene in Virginia Beach offers a diverse range of options to satisfy any food lover. Exploring the culinary highlights of Virginia Beach can be an exciting and delicious experience. An overview of what your taste buds can expect to discover:
Fresh Seafood
Virginia Beach is a paradise for seafood lovers. Being a coastal city, it offers an abundance of fresh catches from the Atlantic Ocean and Chesapeake Bay. Start your culinary journey by indulging in mouthwatering crab dishes, such as steamed blue crabs, crab cakes, or creamy she-crab soup. Visit renowned seafood restaurants like Waterman's Surfside Grille and Catch 31 Fish House & Bar that invariably feature in all lists of 5 best places to eat in Virginia Beach where you can savor the flavors of the sea in a relaxed beachfront setting.
Coastal Cuisine
Virginia Beach's culinary scene is heavily influenced by its coastal location. Alongside seafood, you'll find a variety of coastal-inspired dishes. Look out for menu items like flounder, rockfish, scallops, and shrimp, prepared in various delectable ways. Whether you prefer your seafood grilled, blackened, or fried, you'll find plenty of options to satisfy your cravings.
Southern Flavors
Virginia Beach is situated in the heart of the South, and you'll discover a range of Southern specialties that celebrate the region's rich culinary heritage. Treat yourself to crispy fried chicken, tender pulled pork, flavorful collard greens, cornbread, and other soulful dishes. Visit local favorites like Southern Eats, The Butcher's Son, or Back Bay Gourmet, where you can experience Southern comfort food at its finest.
Farm-to-Table Delights
Virginia Beach's proximity to fertile farmlands means you'll have the opportunity to savor fresh, locally-sourced ingredients. Embrace the farm-to-table dining experience by visiting restaurants that prioritize seasonal menus and support local farmers by showcasing the region's bounty through creative and sustainable dishes.
Craft Beer Scene
For beer enthusiasts, Virginia Beach offers a vibrant craft beer scene. Explore the city's numerous breweries, each with its own distinct character and selection of brews. From hop-forward IPAs to smooth stouts and refreshing ales, you'll find a wide range of flavors to enjoy. According to Visit Virginia Beach, the Annual Coastal Craft Beer Festival showcases over 60 kinds of beer from more than 30 breweries.
International Fare
Virginia Beach also caters to those seeking international flavors. Embark on a culinary journey around the world by sampling cuisines from various cultures. Whether you're craving Thai, Mexican, Japanese, Italian, or any other global cuisine, you'll find an array of restaurants offering authentic and delicious dishes.
Boardwalk Delicacies
While exploring the iconic Virginia Beach Boardwalk, be sure to treat yourself to some classic beachside delights. Indulge in crispy funnel cakes sprinkled with powdered sugar, chewy saltwater taffy in an assortment of flavors, or cool down with creamy scoops of ice cream.
Conclusion
As a tourist, Virginia Beach offers a diverse culinary landscape that caters to all tastes. From fresh seafood and coastal cuisine to Southern flavors, farm-to-table experiences, international fare, and delightful boardwalk treats, your culinary adventure in Virginia Beach will be filled with memorable flavors and experiences.