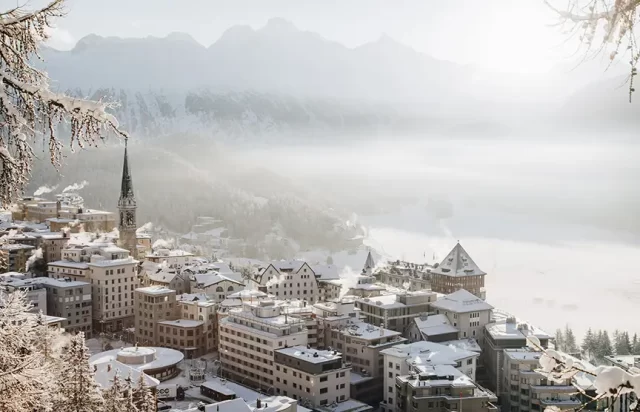 Today, Forbes Travel Guide ("FTG"), announced that the luxurious Badrutt's Palace Hotel has once again earned its prestigious Five-Star award. A world-renowned authority on excellence in hospitality, FTG is the only global rating system for luxury hotels, restaurants, spas and ocean cruises.
"We are honored to receive another Five-Star rating from Forbes Travel Guide," says Thomas Citterio, director of sales and marketing at Badrutt's Palace. "Year after year, we look forward to welcoming guests to our hotel and providing them with top-notch, legendary service, un-paralleled amenities and an experience they will never forget."
Opened in 1896, Badrutt's Palace remains an iconic mountain resort that sits 6,000 feet up in the Swiss Alps. Known for its impeccable service and breathtaking atmosphere, the property is a celebration of style, sports, culinary and wellness adventures. Enhanced by luxe amenities and state-of-the-art innovations, Badrutt's Palace houses newly renovated guest rooms and a luxe, three-story penthouse overlooking the picturesque Lake St. Moritz. The property also recently acquired its 10th restaurant, Paradiso Mountain Club & Restaurant, a world-famous Champagne and après-ski hotspot.
"Travel is in an incredible position for continued growth, as people prioritize authentic, in-person experiences," says Amanda Frasier, President of Ratings for Forbes Travel Guide. "The hotels, ocean cruises, restaurants and spas on our 2023 Star Rating list demonstrate an impressive commitment to creating memorable environments that nurture connection, joy and sense of place as we experience the world to its fullest."
For more information on Badrutt's Palace, visit www.badruttspalace.com.