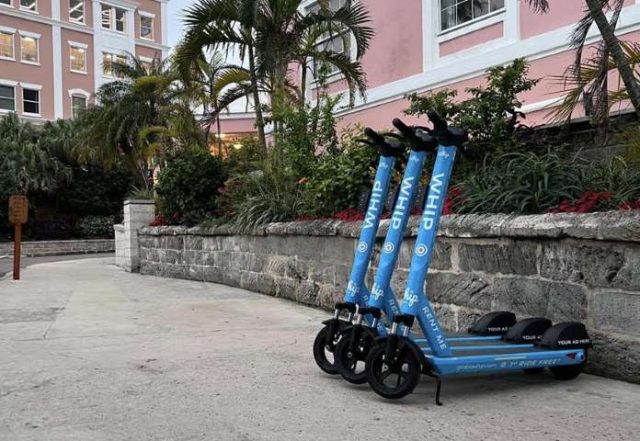 When it comes to dream travel locations you usually picture some idyllic beach in some sun-drenched island escaping it all. Soaking up the rays and seeing the sites is a relaxing escape from everyday life. Until recently vacationing usually came at some sacrifice of usual modern creature comforts. We adjust and adapt to not having services available in most 1st world countries just because they aren't offered.
Bermuda however has hit a turning point in its identity and modernization. This jewel of the Atlantic has reinvented itself as the go to tech hub and the coolest and most modern sub-tropical island to find yourself doing business or relaxing away on the beach. Bermuda is leading the way with a budding ecosystem of fintech and ultra-cool tourism events like the recent Sail GP. This along with other modernizations such as electrically assisted micro mobility from new startup Whip Rideshare, and a new modern electric bus fleet are helping the island to be industry leaders.
Bermuda has rewritten the playbook as the example of how to be an eco-friendly and modern destination. Possibly the coolest reinventing of its identity is Whip Rideshare, a micro mobility service in the island. Bermuda is the first of the Caribbean islands to embrace electrically assisted kick scooter rideshare technology. It is a refreshing modernization to the island, a move supported fully by the current progressive PLP government led by the Premier the Hon. David Burt who himself is a tech visionary. The country has benefited from his leadership along with the Hon. W. Lawrence Scott the Minister of Transport who have collectively helped turn this island around to now be a jurisdictional leader for tourism and modern transport.
Bermuda's refreshing embrace of micro mobility services has been a move in the right direction: it is safe, affordable, and easy to access on demand in the palm of your hand. The new modern traveler looks for modern touches like this in every destination they can go for the ultimate in fun, convenience, and cool. Whip Rideshare and Bermuda are bringing that essence of cool. This reinventing has helped bring new life into the sleepy town of St George's which is now abuzz with activity. The embracing of electric scooter ride sharing there and by the capital City Of Hamilton position Bermuda to be the most modern and hip destination to travel to in the Atlantic. Check out more on Whip Rideshare at grabawhip.com