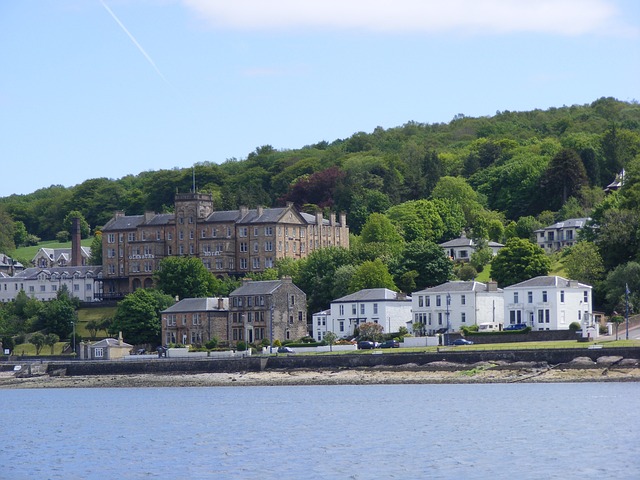 It's easy to forget that the UK is host to hundreds of beautiful beaches with raw, intact coastal beauty. In fact, there are around 1,500 beaches across the UK, according to Countryfile.
Be it a summer beach trip or a winter coastline walk, there are so many destinations to choose from. Here are our top 5 beach locations in England and Scotland:
Falmouth is a Cornish town that contains a beautiful coastline, rich in history. If you like to visit a destination with a backstory, this is the one for you. Learn about the complicated drama of Falmouth's founding family, who were simultaneously knights, politicians, and pirates for several centuries.
The beaches here are marked by sheltered coves and turquoise waters, with lots of families and dog-friendly spots.
Cornwall can be a remote spot, admittedly, if you're not someone who lives locally. It's possible to take the Great Western rail service to Truro and disembark there for Falmouth. Another option is to take a used Mercedes out to the seaside.
Zipping up northwards, you'll find some stunning beaches in Rothesay, the principal town on the Isle of Bute. It has the traditional feeling of a seaside town that would be a hub for Scottish holiday-makers in bygone days. There is a particularly beautiful view that can be seen from across the bay to the Cowal hills.
Take a short ferry ride from Wemyss Bay Rail Station to access this secret beach haven.
And for our pick of the beaches in northeast England, we're highlighting the rugged North Sea coastlines of Tyne and Wear.
The region is well-serviced by motorways and easy to get to. Tynemouth itself is a famous surfing championship venue, so if you're feeling adventurous, why not give surfing a go?
There's a particularly pleasant beach location at the small village of Cullercoats, featuring a semi-circular sandy beach, cliffs, and caves.
We know we've mentioned Cornwall already, but we couldn't help but mention St Ives. This historical fishing village is perfect for staycations, with heaps of quintessentially Cornish white-washed holiday cottages to choose from.
It's also a surfing town, with plenty of artsy venues and independent cafes for you to explore once you've had your fill of the beach.
It wouldn't be right to leave Devon out. This south coast hideaway is full of hidden beaches with rugged pinnacles. It's nestled within a national park that has been designated an "Area of Outstanding Beauty". You'll feel like you're abroad when you spend a day in Salcombe taking in the white, sandy beaches and turquoise waters.
So there you have it! Which of our top beaches will you visit next?