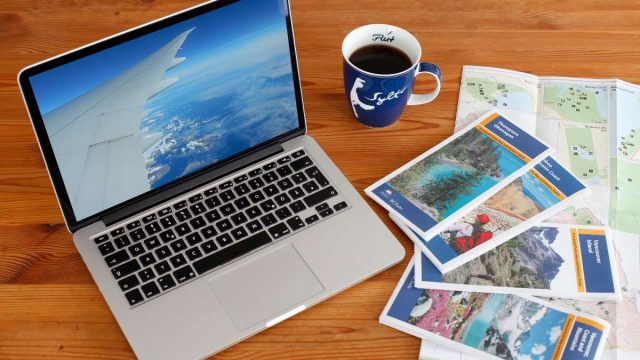 The ideal telecommuting hub should offer essential remote work infrastructure and a culture that embraces flexibility, all while ensuring a balanced lifestyle.
In order to find the best cities for remote workers, the researchers at CoworkingCafe explored 11 key metrics grouped into four categories: remote work, economy, connectivity, and infrastructure. These included the share of remote workers, the availability of coworking spaces, the accessibility of broadband internet, income, entertainment options, and more.
Here are a few highlights from their findings:
The best cities for remote work were evenly spread throughout the nation, with Atlanta, GA emerging as the best city for remote work. Its excellent infrastructure for flexible work pushed the Big Peach to the top, ranking first for its density of coworking spaces and public Wi-Fi hotspots.
Seattle, WA took second place overall, ranking first for the adoption of remote work and scoring high for its proximity to airports.
Arlington, VA rounded out the podium, boasting a robust economy and the lowest unemployment rate among the top 10 cities.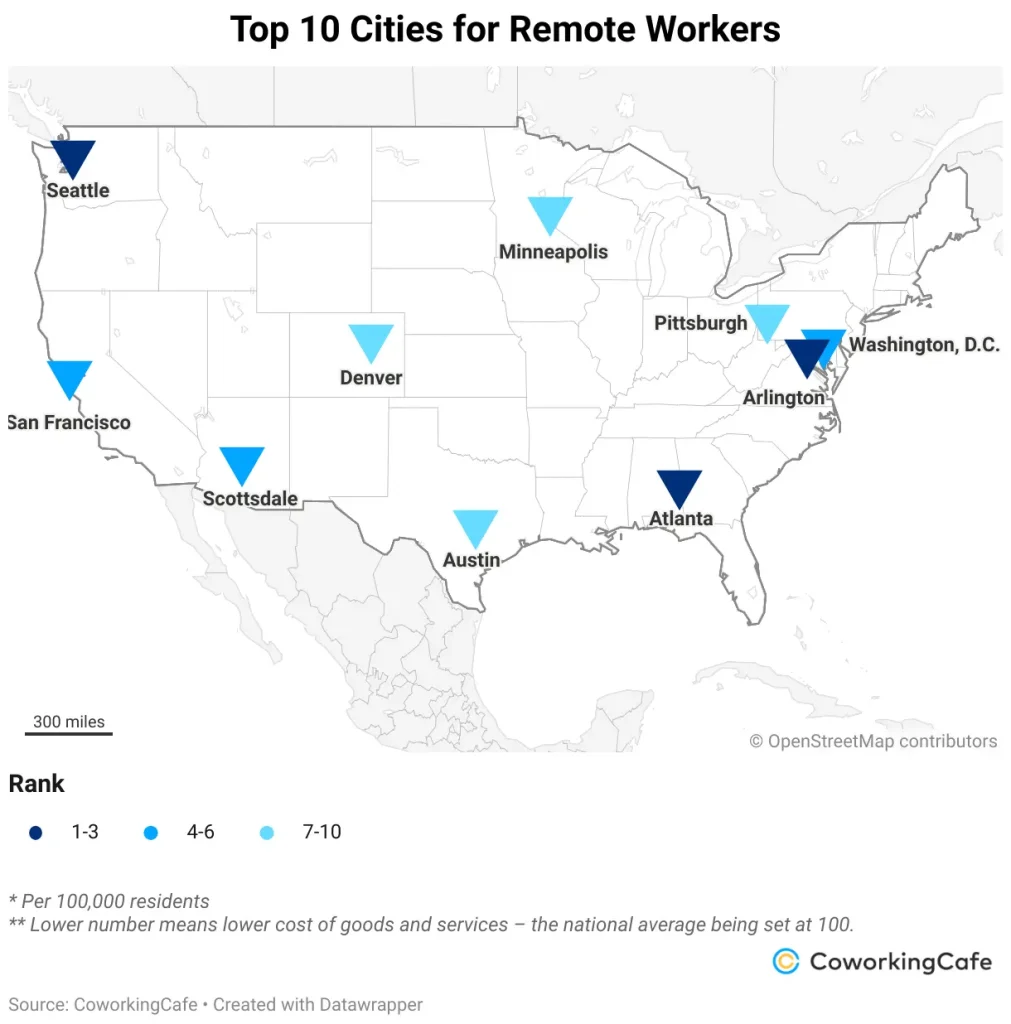 You can see the full study as well as the methodology here: https://www.coworkingcafe.com/blog/best-cities-remote-workers/