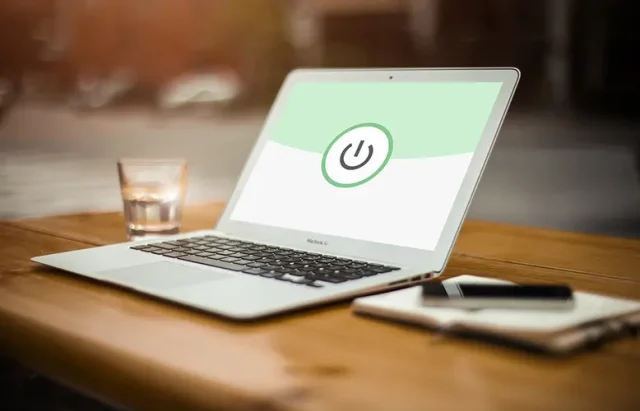 Necessity is instigating invention as modern jobs need to continue to spearhead changes in the employment sector. Many organizations are rethinking and re-evaluating the conventional 9-5 office-based model to a more convenient and flexible option for workers. The remote work model is increasing in popularity among workers, and many are ready to embrace this new lifestyle. On the other hand, some jobs naturally require employees to travel, which can be a plus for those keen to see the world while making some cash.
In this article, we discuss careers that require you to travel and how digital nomads and remote work are redesigning the future of employment.
What Jobs Require You to Travel?
There are jobs that naturally require workers to travel. The prevalence of this type of career has surely seen an increase since the dawn of globalization, but many still seek it for the hope of getting to travel the world while still earning some money. Depending on the role and scope, of course, the type of travels can be different. Some jobs might require you to travel domestically while others internationally. Job positions like flight attendant, tour guide, au pair, travel agent, travel blogger, cruise ship employee, professional poker player and scuba diving instructor are some examples. But how do you land these jobs?
Research is key. You might want to find a job position that is in line with your interests, but also skills and knowledge. Some positions might require a specific degree or qualification, but just because you don't currently possess those doesn't mean that you should give up on your dreams. If you want to be a professional poker player and get to travel to the best landmark casinos around the world, for instance, you can always start small by learning key poker strategies and bluffs. Once you get the hang of those, you can test your skills by signing up to some of the best real money poker websites and play against others online. The experts at Tight Poker even provides further information on all the skills, knowledge, and tools you need to become an expert in the game. The road may be long, but with perseverance and the right tools you may be a few steps closer to living your dream.
What is a Remote Job?
Then, there are remote jobs, which differ slightly from jobs that require you to travel as the travelling part is more optional than required. A remote job refers to a role a worker can execute outside the office. The remote role is supported by innovative technologies that enable employees to execute their duties using a computer or a mobile device.
While handling their responsibilities, they can communicate with their colleagues and supervisors through chat messaging systems, video calls, and phone calls. This type of job does not require workers to visit the office on a daily basis.
Common Remote Jobs
Since most remote jobs largely depend on technology, they tend to be most prevalent in fields such as information technology, software development, digital marketing, and data analysis. These roles often require individuals to have strong computer skills, excellent internet connectivity, and the ability to work independently. Additionally, remote jobs are also common in creative industries like graphic design, content writing, and video production.
In today's world, some of the most frequently sought-after remote job positions include:
Web designer
Social media manager
Customer service representative
Virtual Assistant
Graphic designer
Copy editor
Accountant
Recruiter
Project manager
Data analyst
However, although remote work is good, especially for the workers, it doesn't apply in all sectors. The people in service jobs and skilled trades don't have the leverage of working remotely. Their presence is required for them to perform their duties. For example, employees in the food services, transportation, agriculture, and property maintenance sectors cannot be digital nomads. The same also applies to doctors, nurses, plumbers, electricians, and building contractors.
Digital Nomads and Tourism
Digital nomads are redefining the global tourism sector. Employees who work remotely have the freedom to travel the world and explore their favorite destinations while performing their work-related duties. This lifestyle has led to the emergence of a new form of tourism popularly known as workation.
Workation mainly involves traveling to any area and working while also enjoying its attractions, local culture, and exploring its natural beauty. For nomads, the world becomes their office and most of them take the opportunity to visit their favorite destination. As a result, most popular tourist sites have become temporary offices for these modern workers.
Great Remote Work Destinations
Digital nomads are always faced with the difficult task of finding the best place to reside while working. However, picking a city or town to live in as a remote worker is very different compared to searching for a holiday destination. Although the choice will majorly rely on personal preferences, there are vital criteria every digital nomad must use to find the best destination. Here are some of the things to consider:
Ease of Entry Into the Country: Getting a visa for a short-term stay should be relatively easy and not mentally tasking.
Reliable Internet: As a digital nomad, you cannot operate without reliable internet. The best destination should have fast Wi-Fi for internet-intensive tasks.
Relative Cost of Living: Digital nomads need to live in destinations they can comfortably afford. They must consider vital expenses like flight and transportation, accommodation, food and restaurants, office or coworking spaces, and entertainment. The best destinations should be very affordable to the nomad.
Laptop-Friendly Cafes and Coworking Spaces: Even if your accommodation is comfy, you might want to change the work environment occasionally. The best destinations for digital nomadism have a wide variety of coworking spaces and laptop-friendly cafes that will allow you to work in different settings.
Lifestyle and Things to Do: Besides working, digital nomads must also engage in fun activities that appeal to their interests. Therefore, you should look for an area with the activities you fancy.
Other vital factors to consider are the destination's infrastructure, community, safety, nightlife, language, time zones, food, local culture, healthcare, and weather. Some of the places with the best conditions for digital nomadism include:
Chiang Mai, Thailand
Lisbon, Portugal
Hoh Chi Minh City, Vietnam
Mexico City, Mexico
Canggu, Bali
Melbourne, Australia
Conclusion
In today's work landscape, the convergence of travel-driven professions and the surge in remote opportunities ushers in a new era of possibilities. The traditional work model is undergoing a transformation, with organizations embracing flexibility and adaptability. Remote work gains traction, offering individuals the chance to redefine their work-life balance. Simultaneously, careers that necessitate travel provide a unique avenue to explore the world while earning a living.