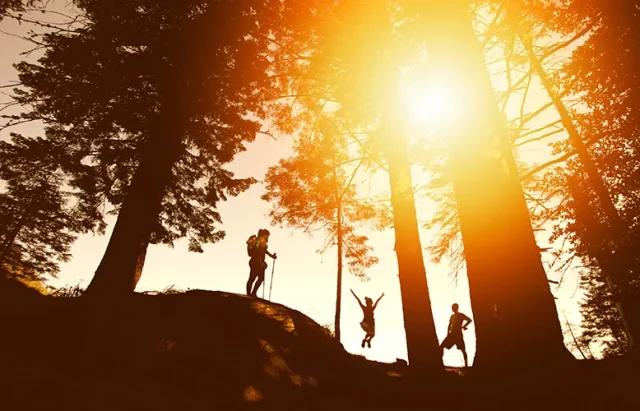 New research from Inghams reveals the walking trails which have remained the most consistently popular amongst walkers over the past three years – revealing the most 'timeless' walks amongst hikers.
Inghams' report also reminds walkers of the most important and useful trail etiquette to be aware of, including the yielding hierarchy of pedestrians, cyclists and horse riders.
The guide also reveals some of the world's strangest trail etiquette, including which country had to formally prohibit nude hiking, and where you're strictly not allowed to take a shortcut!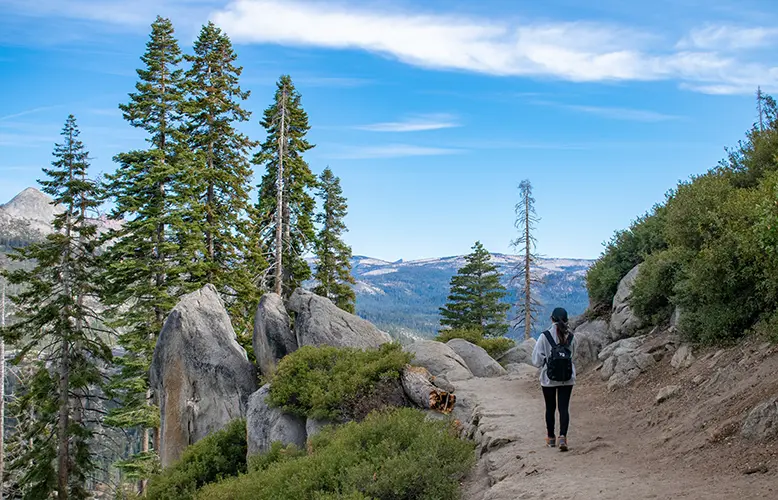 The Top 10 Timeless Walking Trails in 2023
| | | | |
| --- | --- | --- | --- |
| Rank | Walking area | Country | Annual global searches |
| 1 | The Cotswolds | United Kingdom | 397,200 |
| 2 | The Inca Trail | Peru | 325,200 |
| 3 | The Andes | Colombia, Ecuador, Peru, Bolivia, Argentina and Chile | 145,200 |
| 4 | The Black Forest | Germany | 118,800 |
| 5 | The Great Smoky Mountains | United States | 52,800 |
| 6 | The Great Dividing Range | Australia | 43,200 |
| 7 | The Pennine Way | United Kingdom | 19,200 |
| 8 | The Ural Mountains | Russia, Kazakhstan | 10,560 |
| 9 | The Bruce Trail | Canada | 8,640 |
| 10 | The Apennines | Italy | 5,760 |
Two trails in the UK rank in the most timeless routes, including The Cotswolds and The Pennine Way, with the data showing the trails to remain consistently popular with walking lovers since before the pandemic. Also based in Europe was Germany's The Black Forest which ranked as 4th most consistently popular, and The Apennines in Italy ranked in 10th spot. On the opposite side of the globe, The Bruce Trail in Canada ranked in 9th spot with over 8,000 searches every single year, while almost 53,000 searches for The Great Smoky Mountains are made by ramblers around the world year on year.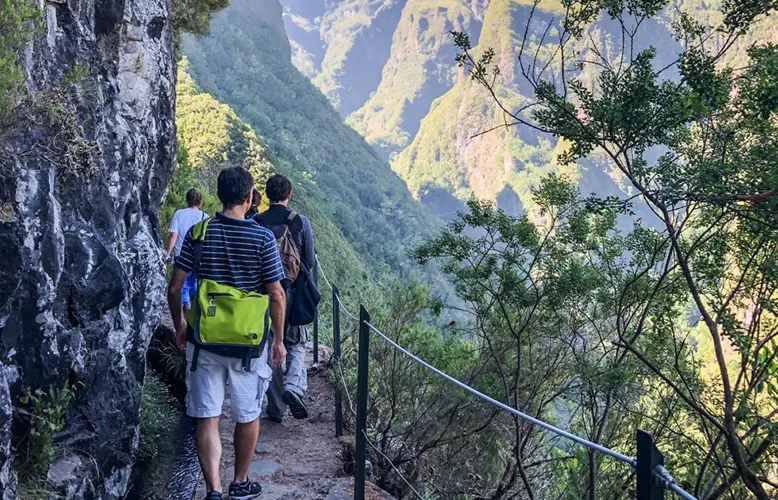 Common Walking Etiquette Rules, According to Experts
With hiking and rambling proving to be popular across all generations, Inghams' Walking Etiquette Report reminds walkers of the most important rules and etiquette to follow.
Right of way – downhill versus uphill Firstly, downhill walkers should always yield (give way) to uphill hikers when on a mountain or hill. This is because walkers climbing uphill have a narrower field of vision and are working against gravity to achieve pace and momentum, so it's common courtesy to give uphill hikers right of way.
Right of way – solo versus group Solo hikers should always move for big groups – especially if the big group is hiking in single file as per standard trail etiquette. Remember to move aside to the right and pass on the left.
Right of way – foot versus bike versus horse Bikers yield for hikers and bikers yield for horses; hikers yield for horses too. Keeping these general right of way rules in mind will help to avoid any awkward encounters out on the trails.
Bathroom etiquette If there's nowhere suitable to relieve yourself, then best practice is to do your business at least 200 feet away from any trail, campsite or water source. Be sure to take any tissue or other materials you use away with you once you're done.
Cairns Cairns are small piles of stones stacked together to show walkers the correct way to proceed along a trail. They're somewhat controversial amongst walking communities, with some finding them useful and others finding them to be a blemish on the landscape. Some walkers like to add to the cairn as they pass it, but general walking etiquette is not to do this. Adding to the tower can cause it to collapse and could end up leading walkers in the wrong direction, so it's best to leave any cairns you come across as they are.
The Strangest Walking Etiquette Around The World
No Nude Hiking in Switzerland: Ramblers should avoid walking in the buff in Switzerland – where the act of hiking in the nude used to be so frequent that it had to be subsequently banned.
Don't Kill Bigfoot: The mythical Sasquatch, believed by some to exist in northwestern United States and western Canada, may or not be real – but laws say if he is real that killing the creature is punishable with a prison sentence!
No Howling in Yellowstone: In Yellowstone, imitating animal noises from howls to grunts is prohibited.
No Shortcuts in California: In two Californian national parks (Sequoia and Kings Canyon) a bizarre walking rule prohibits visitors from taking shortcuts on their trails. Any walkers tempted to go off-trail for a shorter route may risk causing serious ecological damage, and face fines and punishment if caught doing so.
Do Not Approach Patou Dogs In France: When taking a walking trip in France, Inghams' walking experts warn against approaching the 'patou' – also known as Pyrenean Mountain dogs as they can act defensively if they think that walkers are there to attack the flock they are protecting. It's best not to approach or make eye contact with the cute creatures if you run in to them on a trail.
Anne Williams, Director of Marketing at Inghams, comments:
"If you're looking to unwind and reconnect with nature, exploring the great outdoors on a walk or hike is the perfect way to do so. Diving into the data to see which trails have seen the biggest increases in demand since the pandemic has been incredibly interesting, with our findings revealing that many European walking locations including The Făgăraș Mountains and The Sudetes are proving more popular than ever with nature lovers around the world.
While there are many popular walking destinations included in our rankings, ramblers shouldn't overlook some of the world's lesser-known walking hotspots. From Bovec in Slovenia to Ischgl in Austria, there are lots of hidden gem walking destinations for outdoor enthusiasts to try this summer!"