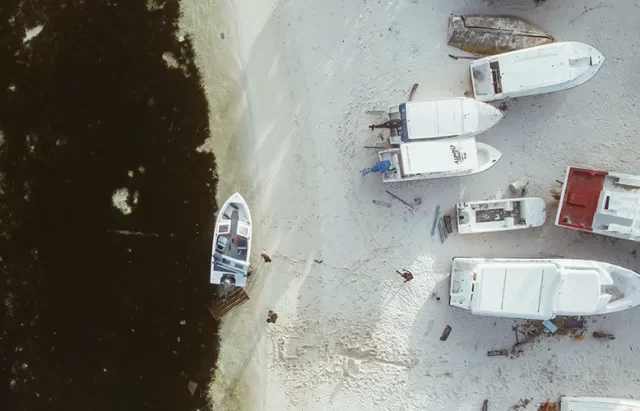 The Hidden Side of the Maldives
The Maldives, with its turquoise waters and white sandy beaches, is often considered a synonym for paradise. However, this tropical haven offers more than just an idyllic beachside retreat. Venture beyond the sea and you'll uncover a world of hidden gems that will make your Maldive holidays truly unforgettable.
Discover the Rich Culture
While the Maldives' natural beauty is awe-inspiring, the islands are also steeped in rich cultural history. Start your exploration with a visit to Malé, the bustling capital city. Here, you can visit the 17th-century Hukuru Miskiy, the oldest mosque in the country, adorned with intricate wood carvings.
Take a stroll through the Maldives National Museum and delve into the islands' history and housing artefacts dating back to the Buddhist era. Don't miss the chance to explore the local markets, where you can shop for traditional Maldivian handicrafts and sample local street food.
Experience Local Life
To get a true taste of Maldivian life, head to the local islands. Unlike the resort islands, local islands such as Maafushi, Fulidhoo, and Dhigurah offer a glimpse into the everyday life of Maldivians.
Join the locals for a traditional Maldivian meal, witness the art of boat building, or simply take in the laid-back lifestyle by enjoying a leisurely walk around the island. These experiences are sure to add a unique touch to your Maldives holidays.
Natural Wonders Beyond the Beach
Moving away from the beaches, you'll find that the Maldives is home to a host of natural wonders. Visit Baa Atoll Biosphere Reserve, a UNESCO site renowned for its rich biodiversity. Here, you can snorkel among vibrant coral reefs, swim with manta rays, and even spot whale sharks.
For a magical experience, take a night-time dip in the glowing bioluminescent waters at Vaadhoo Island. The 'Sea of Stars', as it's often called, is a spectacle you won't want to miss.
Unforgettable Adventures
For those seeking adventure, the Maldives offers plenty of thrilling activities. Join a night fishing trip and learn the traditional Maldivian method of fishing, or embark on a dolphin-watching cruise at sunset.
Conclusion
While the Maldives is celebrated for its stunning beaches and crystal-clear waters, there's so much more to explore. So, as you plan your Maldives holidays, remember to venture beyond the sea and discover the hidden gems that make these islands truly special. It's these off-the-beaten-path attractions and experiences that will make your holiday truly unforgettable and set it apart from the rest.