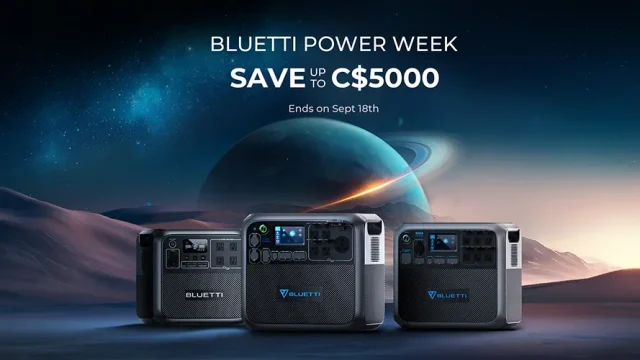 We rely heavily on a steady supply of electricity for almost everything we do, from working, cooking at home to going outdoors off the grid. Power interruptions can be more than just inconvenient; they can disrupt our lives and even put us at risk. With BLUETTI's Power Week sale in September, you'll transform the way you deal with power outages and live off the grid. 
Powering Through Interruptions with Ease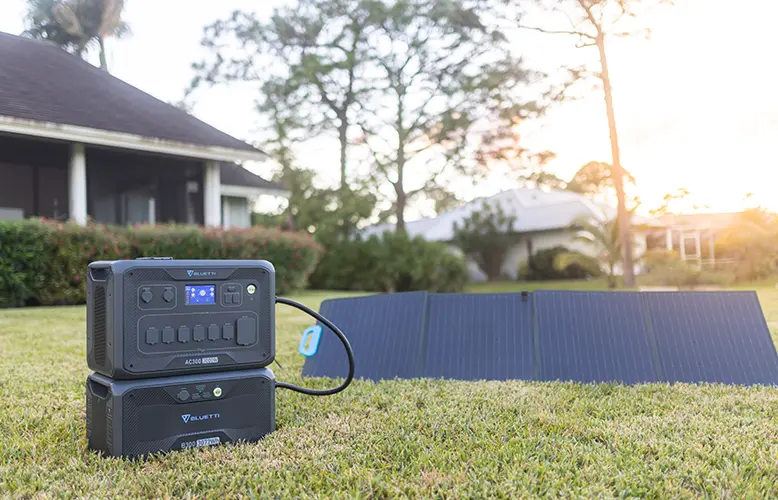 The recent storms in the southern U.S. left hundreds of thousands sweating in the dark and even resulted in the death of a respirator user in Oklahoma due to prolonged power outages. But with BLUETTI AC300, you can protect yourself and your loved ones from such emergencies.
Modular in design, the AC300 is a 16-outlet, 3,000W inverter that needs to pair with one to four 3,072Wh B300 batteries for a flexible capacity of up to 12,288Wh. During power outages, its 24/7 UPS mode ensures swift power supply to essential household appliances within 20 milliseconds. A basic setup could power an 800W AC refrigerator for 12 hours, a 1,000W microwave for 10 hours, and a 40W CPAP for 260 hours. Need even more power? The Fusion Box Pro (P030A) enables you to combine two AC300 systems, yielding a total output of 6,000W and a capacity of 24,576Wh. This means that your family could live uninterruptedly even during week-long extended outages.
If you need a mobile home backup power supply, the all-in-one EP500Pro is your best choice, with a 5,120Wh LiFePO₄ battery pack and a 3,000W pure sine wave AC inverter. Sporting four sleek wheels on the bottom, it rolls easily to wherever power is needed. This 17-outlet power station could power anything from fridges to circular saws and lawnmowers. Beyond powering your entire house for a day or two during power cuts, it can supply power for your workshop DIY projects, tailgate party, and more. For instance, it can carry a 1,000W electric grill for 4.3 hours, making it easy to host a large backyard barbecue.
AC300+B300+3*PV350 Was C$7,996, Now C$6,297, Save C$1,699
EP500Pro Was C$6,499, Now C$3,999, Save C$2,500
Elevating Off-Grid Cabin Living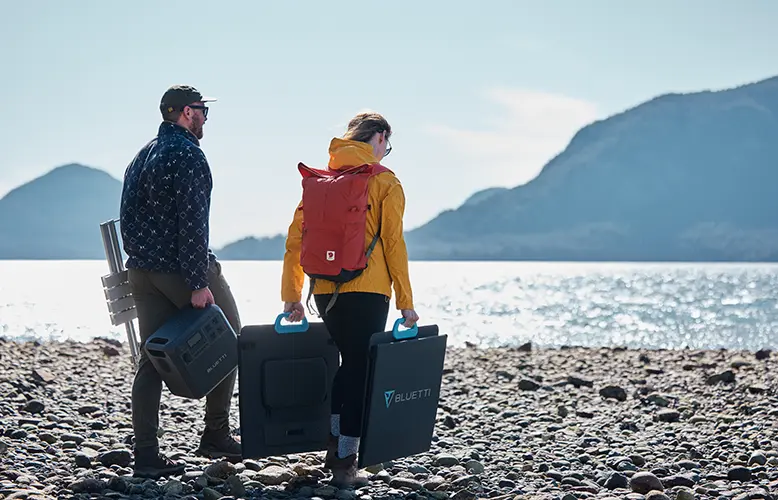 Escaping to an off-grid cabin offers serenity and connection to nature that's hard to find elsewhere. Whether you are building a cabin from scratch or starting your off-grid life with it, a powerful power source is key to keeping you powered up and connected to the outside world. Enter BLUETTI's AC200P, a powerhouse that delivers 2,000W of running power and 4,800W of starting power, enough to run most power tools such as electric saws, drills, and leaf blowers. Meanwhile, its 17 outlets, including six 120V/20A AC ports, five USB ports, four 12V DC ports, and two wireless charging pads, charge all your batteries, appliances, and electronics. The 2,000Wh power beast supports fast 700W solar charging and can fully top up in 3.5 to 4 hours. As its capacity can peak at 6,096Wh when connecting with two B230 expansion batteries, allowing you to build an off-grid backup for your cabin lifestyle.
Weighing about 36 lbs, the AC180 is a more compact generator for off-grid living. It can dish out 1,800W of power and increase to 2,700W in powerlifting mode, to run resistive devices such as dryers and electric kettles. Its responsive UPS feature also make it reliable backup power for sudden power failures. This 1,152Wh power station offers a greener and quieter alternative to traditional gas generators.
AC200P+B230+P090D Was C$4,147, Now C$3,098, Save C$1,049
AC180+PV350 Was C$2,698, Now C$2,198, Save C$500
Energizing Your Outdoor Adventures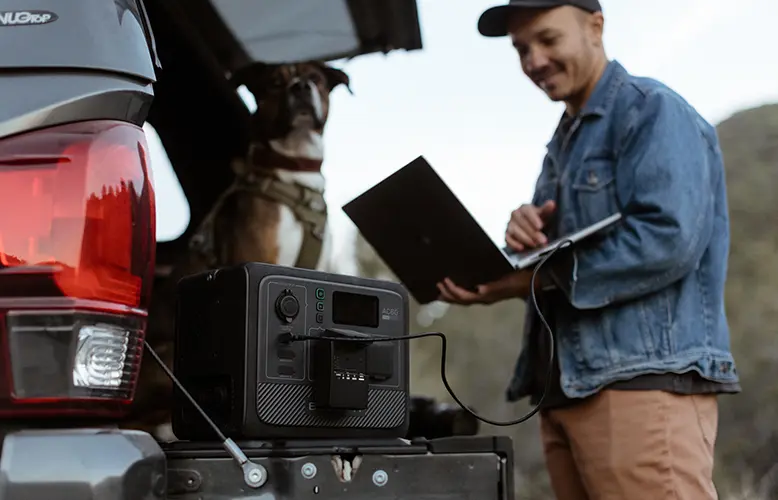 Summer calls for outdoor escapades, be it hiking, fishing, camping, rafting, or capturing scenic vistas with your camera or drone. BLUETTI's EB3A paired with the PV200 solar panel is the perfect companion. Weighing mere 10 lbs, this lightweight power station offers 600W of AC power and 268Wh of capacity. It could charge up your 60W drone for 4.5 times, or an iPhone 12 for 25 times. Connected with a piece of PV200 folding solar panels, the EB3A can be solar-charged at 200W and always remains loaded to fuel your outdoor gadgets.
For those looking for a rugged power solution, the dust and water-resistant (IP65-rated) AC60 is a true marvel. At approximately 20 lbs, the AC60 offers 600W of power and 403Wh of capacity, expandable to 2,015Wh with two B80 battery packs. With 7 versatile outlets, it can power a range of devices such as ice makers, refrigerators, phones, laptops, and more. Thanks to BLUETTI Turbo Charging technology, you can charge the AC60 in just 1 hour using 600W AC charging. Powered by a LiFePO4 battery for a long battery life of over 3,000 cycles, and backed by BLUETTI's industry-leading 6-year warranty, the AC60 will keep you charged outdoors, rain or shine, for years to come.
EB3A+PV200 Was C$1,098, Now C$828, Save C$270
AC60 Was C$899, Now C$699, Save C$200
During BLUETTI Power Week, from September 5th at 00:00 to September 18th at 23:59 (EDT), you can save up to C$5,000 on top-of-the-line BLUETTI power products. In addition, every purchase over a certain value, namely C$1500, C$2500, C$3500, and C$6000, will receive some gifts accordingly, such as a free BLUETTI cap, BLUETTI T-shirt, BLUETTI hoodie, and BLUETTI refrigerator. Don't miss out on these incredible limited-time offers to save big. For more details please visit: https://www.bluettipower.ca/
About BLUETTI
BLUETTI has been committed to promoting sustainability and green energy solutions since its inception. By offering eco-friendly energy storage solutions for both indoor and outdoor use, BLUETTI aims to provide exceptional experiences for our homes while also contributing to a sustainable future for our planet. This commitment to sustainable energy has helped BLUETTI expand its reach to over 100 countries and gain the trust of millions of customers worldwide.