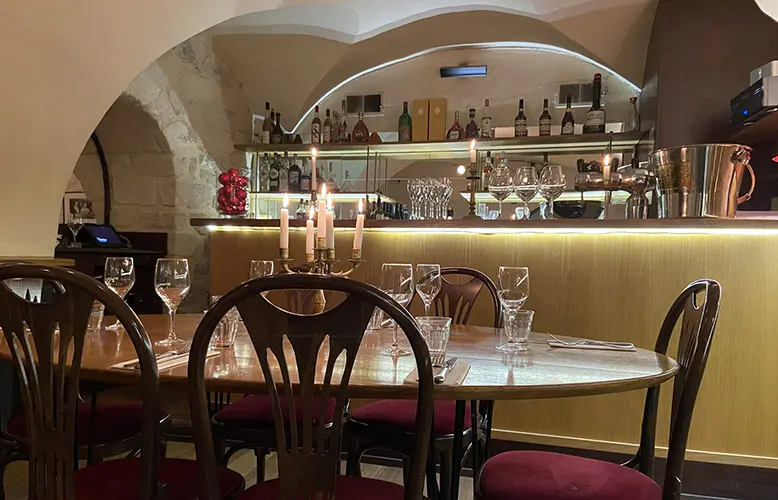 France has earned its reputation for amazing food over the years, attracting food lovers from all over the world. The country's long history of excellent cooking, diverse regional cuisines, and mouthwatering flavors make France the perfect place for a food-focused adventure. From Paris's charming streets to Bordeaux's vineyards and Provence's beautiful countryside, there are so many tasty tours to try in France. In this article, we'll highlight some of the best cooking vacations in the country. Whether you take a cooking class vacation or a food-tasting tour, these experiences let you savor authentic French flavors.
Gastronomic Gems of Paris
Foodies listen up – Paris is a mecca for excellent eats! As the City of Lights, Paris is home to Michelin-starred joints, cozy cafes, and everything in between. If you want the full food experience, culinary tours are a must. On these tours, you'll sample all the French favorites – we're talking coq au vin, escargot, macarons, croissants, and more.
The tours often take you to awesome markets like Marché d'Aligre or Marché des Enfants Rouges. Grab some fresh bread, cheese, and charcuterie, and make a picnic! You can also take cooking classes with pro chefs to master French cuisine yourself. There's no better place to immerse yourself in the culinary world than Paris. Whether you're exploring the markets or learning from the experts, culinary tours of Paris are a delicious way to dive in.
Wine and Dine in Bordeaux
Wine lovers and foodies, Bordeaux is a dream trip! This famous wine area in southwest France has some of the world's top vineyards. Food and wine tours here let you explore the huge vineyards, taste fantastic wines, and learn winemaking from enthusiastic winemakers.
Besides the wine, Bordeaux is known for gourmet food. Food tours often stop at classic bistros and fancy restaurants where you can enjoy the area's tasty treats. Pairing Bordeaux's great wines with local favorites like duck confit and creamy foie gras will thrill any fan of food and wine.
Provencal Pleasures in the South
A trip to the sunny region of Provence is a delightful chance to savor vibrant flavors and cozy French charm. Food tours in Provence let you explore the area's Mediterranean-style cooking, focused on fresh produce, olive oil, and fragrant herbs like lavender and thyme.
The food in Provence cherishes tradition. Tours often include stops at bustling farmers' markets, olive groves, and wineries. You can sample local specialties like bouillabaisse, ratatouille, and pissaladière to get a real taste of Provence. For a memorable experience, take a cooking class and learn to make traditional dishes under the guidance of local chefs. Immerse yourself in the essence of Provence through its scrumptious cuisine and convivial culture.
Normandy's Culinary Traditions
Heading up to Normandy, foodies can look forward to a tasty trip filled with seafood treats and dairy delights. The coastal region boasts plenty of fresh fish, scallops, and world-famous oysters straight from the sea. Food tours here often include stops at oyster farms and lively fish markets, where you can try the catch of the day.
Normandy is also known for its dairy products, especially its Camembert cheese and creamy butter. Local food tours let you visit charming dairy farms and sample these handmade goodies. Enjoying a traditional Normandy meal with apple cider and tarte tatin gives you a real taste of this picturesque countryside region.
Lyon: The Culinary Capital
Food lovers everywhere know that Lyon is the culinary capital of France. This lively city in the Rhône-Alpes region has an unbelievable food scene, which is why it earned the title of a UNESCO Creative City of Gastronomy.
When you visit Lyon, you have to check out the traditional little restaurants called bouchons. That's where you'll taste hearty classic dishes like coq au vin (chicken braised in wine) and quenelles (fluffy poached dumplings) covered in a creamy Nantua sauce. Mmm, my mouth is watering just thinking about it!
The bustling food market Les Halles de Lyon – Paul Bocuse is a foodie paradise. You can spend hours wandering the stalls sampling all kinds of amazing regional foods and gourmet treats.
And you can't leave Lyon without taking a cooking class from one of the expert chefs. They'll teach you the secrets behind real Lyonnaise cuisine so you can impress your friends back home. Lyon is a must-see for any food lover!
Tasting the Flavors of Alsace
The enchanting region of Alsace snuggled between France and Germany, is a delightful blend of flavors and cultures. Food tours in Alsace let travelers discover a unique fusion of French and German influences, seen in the local cuisine and wines.
Alsace's wine route is a highlight of any culinary tour, leading travelers through postcard-perfect vineyards and quaint villages. Sipping aromatic white wines like Riesling and Gewürztraminer, paired with savory treats like tarte flambée and choucroute garnie, is a feast for the senses not to be skipped.
Brittany's Seafood Delicacies
Brittany's rugged northwest coast beckons seafood fanatics with its ocean bounty. Food tours here let you taste the freshest lobster, langoustines, and oysters straight from the sea.
Visiting oyster farms is a must-do, where you can learn about growing oysters and slurp down plump, briny ones plucked right from the water.
A Culinary Voyage in the Loire Valley
The picturesque Loire Valley isn't just home to magnificent châteaux, but also diverse foods. Culinary tours let you taste the finest regional wines and cheeses.
Wine and cheese pairings are a delight, with local experts guiding you through different wines. River cruises also provide a unique perspective, letting you enjoy the area's foods amid beautiful scenery.
Conclusion
If you love food and traveling, a food tour France is a fantastic way to explore the country. You'll get to try all kinds of regional specialties and experience the diversity of French cuisine. Each area has its own unique flavors and gourmet traditions to discover.
Imagine tasting your way through Paris's romantic bistros and cafes. Or visiting the vineyards in Bordeaux, learning about the wines, and sampling them with delicious local dishes. There are so many charming corners of France to explore on a food-focused vacation.
Whether you take a hands-on cooking class or go on a guided tasting tour, you'll make wonderful memories of French gastronomy. Your taste buds will be delighted, and you'll come home eager to recreate those fabulous flavors in your own kitchen! A culinary vacation in France is a gift to yourself – the gift of new culinary experiences and discoveries.