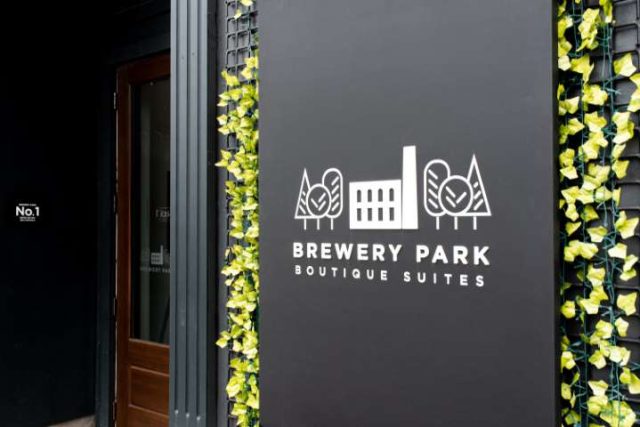 Local Halifax developer Kerry Lynch has updated and added to his collection of award-winning, sustainably-designed properties to meet the demands of the 2023 traveler seeking comfort, inspiration and eco-inspired rooms.
Brewery Park is Halifax's first Boutique Hotel. Sixteen thoughtfully designed suites, each with its own personality, providing a unique guest experience in the heart of North End Halifax. Opening in 2020 with eight suites, Lynch, a graphic designer by trade, doubled the hotel's size in 2022 by adding eight more suites. The expansion and addition of new amenities was in response to consumer demand for stylish, design-driven, sustainable spaces with locally tailored experiences as the new era for travel continues. The 16 exclusive suites designed by Lynch with his own Scandinavian-inspired minimalist aesthetic feature custom platform beds, wood ceilings and incorporate local art and textiles.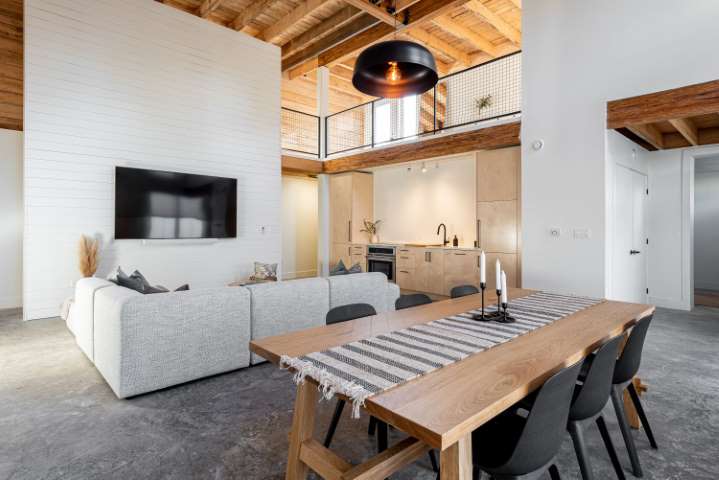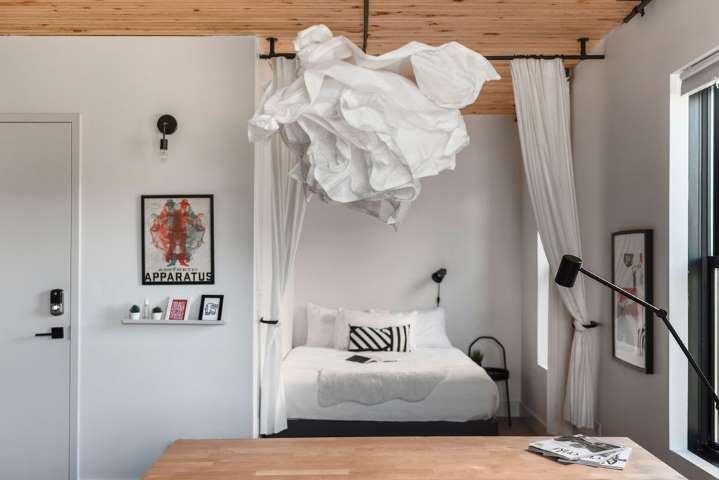 Located a few blocks away on Clifton Street, Brewery Loft offers 1,000 square feet of open, airy space with the same Scandinavian aesthetic. The loft is equipped with a kitchen, bathroom, bedroom, and side room and is available for corporate and private event rentals, a refreshing option for board retreats and team offsites.
Lynch explains, "What we are now seeing is that guests have a heightened expectation when it comes to room design, finishes, amenities and how you're delivering in a way that's sustainable and more thoughtful. Many of our guests are coming from outside of the market and are seeking a refined local experience and we continue to evolve our offering so we can meet those demands."
Black Forest Retreat is the newest addition to Lynch's tourism-focused portfolio. Situated at the intersection of the Bay to Bay trail and Main Street in Mahone Bay, the development will consist of eight self-contained cabins surrounding a beautifully restored 160-year-old gothic farmhouse, known as Spruce Top Cottage.
Located near the charming towns of Lunenburg and Chester, new businesses like Sensea Spa make it an ideal destination for Haligonians. With biking, cross-country skiing, walking trails, running, and other outdoor activities growing in popularity, Black Forest Retreat offers the perfect opportunity to explore the beauty of the surrounding area. Spruce Top Cottage is open for booking now and eight cabins, currently under construction are scheduled to be ready for Summer 2023.
For more information visit the Brewery Park website and the Black Forest Retreat website.