With the recent return of nonstop flights from major airlines, the Dutch Caribbean island of Bonaire experienced a boom in visitors over the second half of 2021 and has announced enticing new and noteworthy experiences as the destination looks to welcome even more travelers in 2022. The island continues to focus on sustainability, a trend that Bonaire has always been at the forefront of, to ensure that visitors tread lightly when exploring the natural beauty of this Blue Destination, both above and below sea level. In the new year, guests will be greeted with brand new additions, renovated spaces, and plenty of ways to upgrade and enhance a visit to the island, from outdoor adventure to creative cuisine.Destination, both above and below sea level. In the new year, guests will be greeted with brand new additions, renovated spaces, and plenty of ways to upgrade and enhance a visit to the island, from outdoor adventure to creative cuisine.
The new year will mark a fresh start for Tourism Corporation Bonaire's CEO Miles B M Mercera who was appointed in July. "We're gearing up for what will be an exciting year for the destination," said Mercera, who will be rolling out a new brand strategy in the coming months. "While our underwater world will always be a draw, we offer experiences that appeal to diverse travelers, including enhanced dining options and elevated accommodations, to meet the demand as more discerning and eco-conscious travelers uncover what has long been a natural hidden gem."
New and Upcoming Openings
Accommodations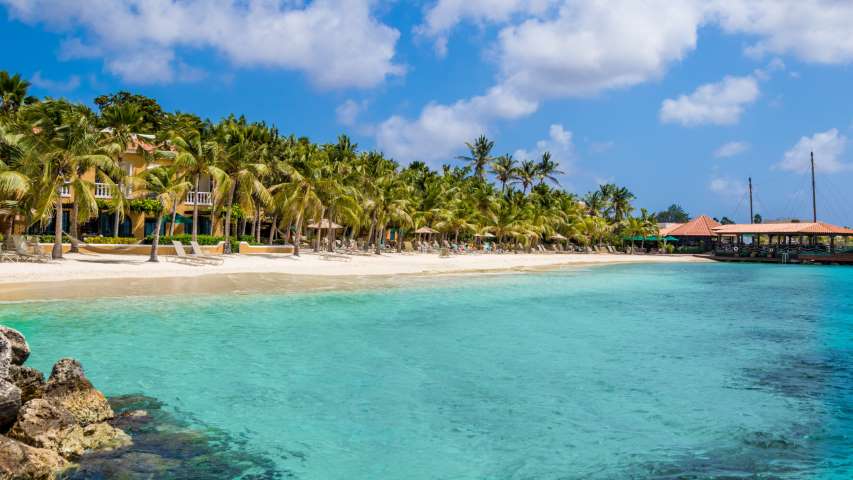 Chogogo Dive & Beach Resort Bonaire is a brand new oceanside, family friendly resort that opened on December 1, 2021. The beach resort offers 4-star amenities with 196 apartments, five villas, and a lazy river that connects the property's two pools. On January 15, 2022, the property unveiled two restaurants rounding out their on-site amenities. The entire project is said to be completed by March 31, 2022
Coming to the island in the second half of 2022, Bloozz Resort Bonaire is a new three-building resort with direct access to Bachelor's Beach. The 46-studio and apartment resort features a magnesium pool with a swim-up pool bar.
The owners of Bonaire Resort are currently building Sunset Beach Resort, a new hotel that will include 106Bonarian-architectural style luxury apartments and penthouses, a large pool with sunbeds, a beach bar, a restaurant and casino. The resort is slated to open in 2023.
Delfins Beach Resort, one of Bonaire's hottest oceanfront properties, will open a 19,375 square foot multifunctional building in January 2022, featuring a conference and a meeting room equipped with modern facilities and stylish furniture with a tropical ambiance, a new Asian restaurant, and a fitness/wellness center.
Restaurants & Bars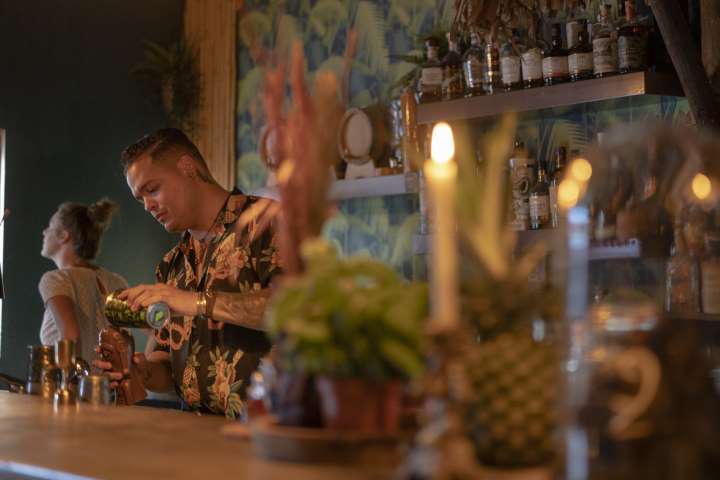 Hofi Restaurant Bonaire opened its doors in the second half of 2021 and brings together premium spirits and shared-style dining in an intimate garden setting.
The highly anticipated tiki bar Tiki & Co., located in the heart of Kralendijk, opened its doors in late spring of 2021. Owned by Sir Eddy Trenidad, the hip and exotic craft cocktail bar serves guests contemporary tropical cuisine with a creole twist.
Delfins Beach Resort opened a brand-new Asian cuisine restaurant, Senang, in December of 2021. Inspired by the unforgettable experiences through their Asia travels, restaurant owners Jonnie & Thérèse Boer invite guests to feel 'senang' under an intimate ambiance with Asian influence bites that have yet to be found on the island.
Over in C'est La Vie Gourmet, Venezuelan-born chef Juan de Sousa opened a new gourmet shop providing light dishes like salads, charcuterie plates and wine, paninis, soups and more.
Located in the South Pier Shopping mall in Kralendijk, guests can now enjoy authentic, fresh sushi with a sunset backdrop at the new Sakura Sushi Bar.
The new beachfront restaurant Azure at Eden Beach, located at the Eden Beach Resort, is now open. Designed with comfort in mind, guests can enjoy the sand and sea together at this new waterfront restaurant.
Set in the heart of Kralendijk, Grandi, a new wine bar and restaurant, opened its doors on December 7th. The new Italian cuisine spot provides fresh, local products paired with a carefully curated wine selection in a cozy atmosphere.
La Otra Vaina, which recently opened, is the hottest nightlife hotspot and quickly known for its stellar beats, tasteful cocktails and different theme nights.
Experiences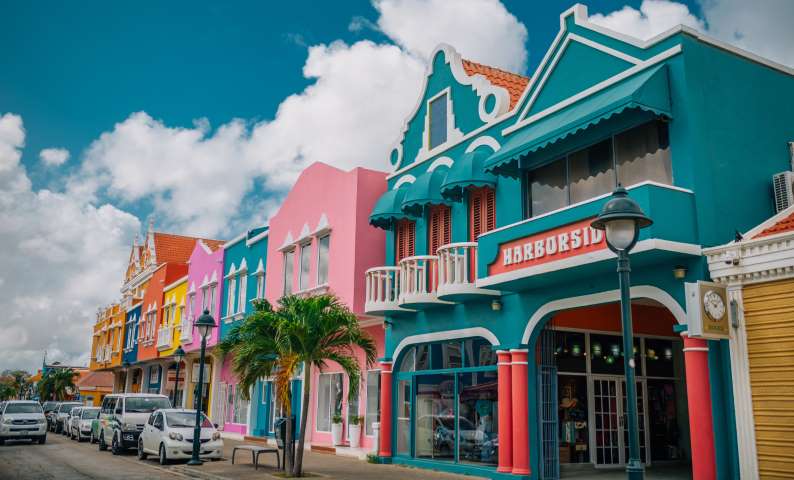 Bonaire Landsailing Adventures has partnered with Cave Tours Bonaire to offer an adventurous combo tour. Visitors can now experience a day to remember while exploring and learning about Bonaire's underground and learn about the sub-terrestrial world, as well as enjoy the thrill of landsailing on a blokart above ground. Additionally, Bonaire Landsailing Adventures will expand its offerings to provide evening sessions in 2022.
Located in the heart of Rincón and the only distillery in Bonaire, Cadushy Distillery has created a small- batch limited edition rum from distiller Eric Gietman's own private stock of the award-winning and locally produced Rom Rincon. Aged in small barrels, each bottle of the Rom Rincón Limited Edition 2021 received extra care and attention to achieve a smooth, silky finish. Available for a limited time only, visitors can purchase a bottle packaged in a special gift box onsite at The Cadushy Distillery.
The iconic and luxurious Harbour Village, nestled on Bonaire's only private white sand beach, now offers a complimentary concierge diving experience at Great Adventures Bonaire, its onsite dive operation. Available year round, a personal dive concierge takes charge of guest equipment from check-in to check-out by loading/unloading and preparing equipment for travel.
Sustainable Efforts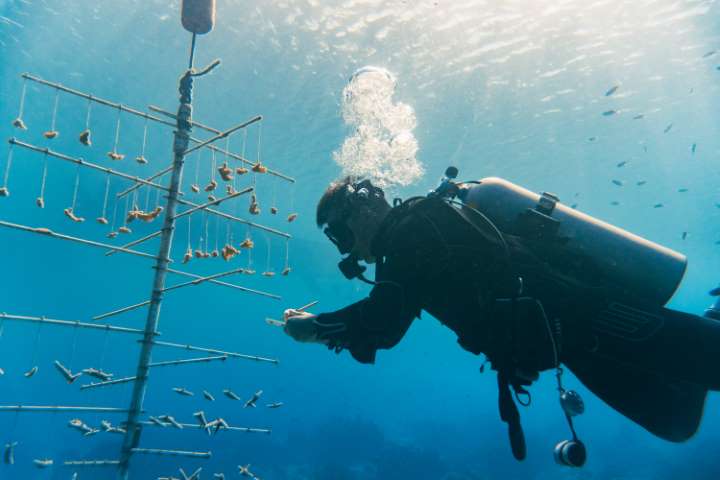 A ban on single-use plastic carrier bags, stars, stirrers, and cutlery will take effect in March 2022 as the island grows towards a cleaner and healthy living environment with less litter.
Since 2021, Reef Renewal Bonaire, a local group that preserves and restores Bonaire's reef through sustainable community involvement, has produced 2,500 certified reef renewal divers. 7,500 new pieces of coral were planted in 2021 and divided over the 10 coral restoration sites in Bonaire. Currently, 80% of all local dive Centers in Bonaire are participating in the reef renewal program.
Updates and Reopenings
Originally built in 1917, The Bonarian, an oceanfront luxury boutique hotel with stunning panoramic views of the capital Kralendijk, has completed renovations and now consists of eight guest rooms and a penthouse. Guests can rent out the entire hotel for a more private experience, which includes airport transfers, catering, activities provided, along with access to a private beach and party area.
Under new ownership since 2020, Sun Rentals renovated several houses including Kas Koral, an old Bonarian house popular among locals and tourists alike. Equipped with luxury and comfort in mind, the three-bedroom home features private terraces with breathtaking sunset views.
Guests can dive with comfort and style at Toucan Diving, which recently added the Silver Surfer, a custom built 38 ft Catamaran with a cruising speed of 17 mph, to its fleet. The new vessel is ideal for diving and snorkeling, and is also available for a sunset party cruise, kite trips and private charter.
Washington Slagbaai Park will be open seven days a week until February 28th. Opening hours of operation will remain the same from 8:00 a.m. to 5:00 p.m.
After being closed for a year due to COVID-19, the favorite Cactus Blue Food Truck is back and serving up their famous Lion Fish Burgers and daily fresh-squeezed fruit juices on Donkey Beach.
Avis Bonaire, a car rental company, now has new air-conditioned headquarters at the airport terminal and is equipped with a waiting hall and kid's corner to offer guests an added ease when visiting.