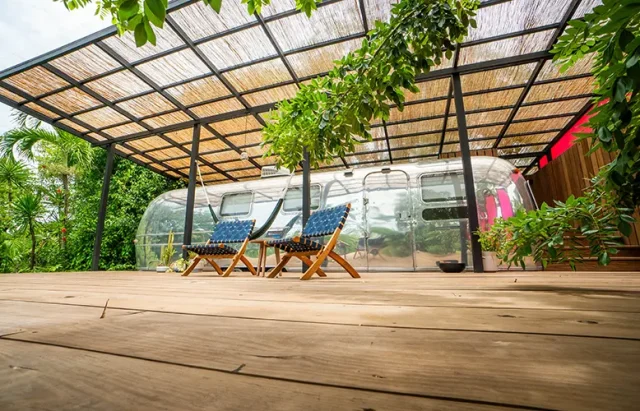 Puerto Rico-born designer, hotelier Sylva De Marco can now add pioneer and Panchakarma-expert to her list of talents as her cult-status boutique hotel – Finca Victoria – on the island of Vieques is being transformed this October to the Caribbean's first-ever, full Ayurvedic Center.
What's New?
Each of the 14 accommodations – from the Treehouses and Cabins to the traditional Caribbean-style Houses and the new, meticulously restored 1973 vintage Airstream with a captivating floating deck – has been thoughtfully upgraded to provide guests with a fully equipped kitchen infused with handmade Ayurvedic spices and oils, offering an intimate culinary journey guests can create for themselves as part of their programs.
Nestled within this rejuvenated sanctuary is the captivating Maloka – a thoughtfully designed space overlooking the ocean that invites guests to engage in daily yoga, meditation, and private retreats.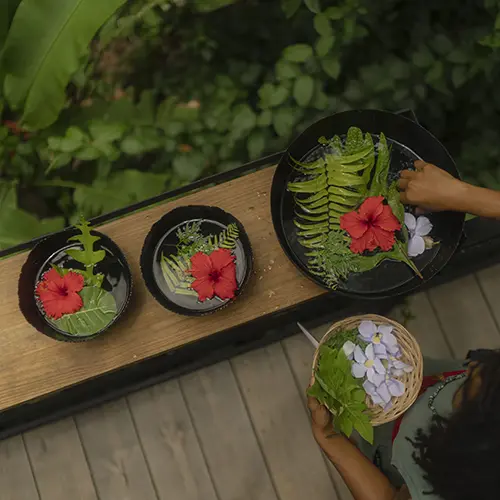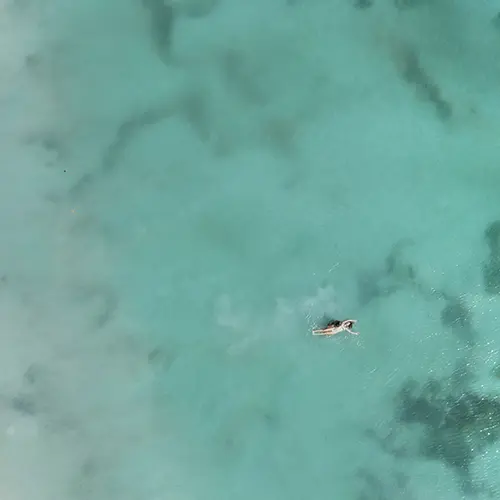 The Wellness Center allows guests to indulge in an array of rejuvenating experiences, encompassing Ayurvedic therapies, western massages, Chinese medicine, and bespoke specialty using in-house crafted organic products.
As a beacon of holistic wellness, Finca Victoria also unveils a lineup of Wellness Retreats for 2023 and 2024, inviting guests to embark on unique journeys that cater to their individual needs and aspirations.
Panchakarma Detox Retreats: Offered every month, this week-long journey is designed to harness the collective energy of shared intentions, guiding participants towards transformation and renewal.
Panchakarma + Janzu Retreat: a 9-day, profound detoxification of body, mind, and spirit starting with Panchakarma, an ancient Ayurvedic detox protocol that cleanses and restores the body to a state of natural balance. Through herbal medicine, Ayurvedic routines, yoga, and nourishing foods, participants release stored toxins and reawaken your body's innate healing abilities. September 28th – October 6th, 2023
Yoga Retreat with Sylvia De Marco combines sacred geometry with exhilarating yoga flows set to live music. November 9th – 15, 2023
Wachuma Medicine Retreat offers a holistic experience of mind, body, and spirit connection through sacred ceremonies, Ayurvedic meals, daily yoga, rejuvenating treatments, Janzu therapy, and other healing rituals. February 27th – March 5th, 2024
Into the Heart of the Ocean – Men's Retreat invites 25 participants to explore the unspoiled nature of the Caribbean and dive deep into self-exploration and healing. Embody the masculine and feminine practices within the vitality of nature, supported by profound Janzu therapy and the teachings of the ocean. March 8th – 13th, 2024