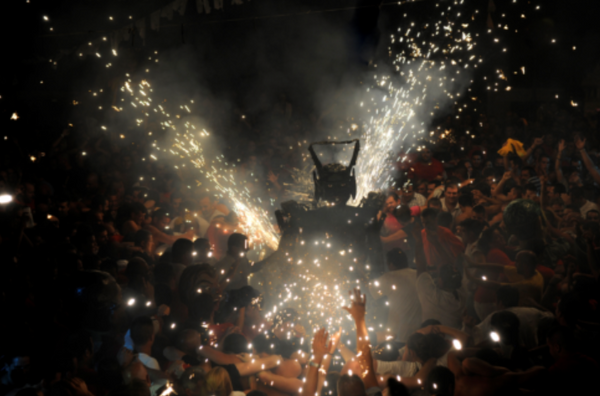 Carnival is a cultural festival celebrated across the Canary Island archipelago with each individual island showcasing its unique culture and heritage. With a wide variety of events taking place from January through to the start of April and a year-round sunny climate, the Canary Islands is the perfect destination to embrace the carnival season and experience traditional island cultures.
FIESTA DE LOS INDIANOS IN LA PALMA
Visitors can take part in the local traditions of Santa Cruz de La Palma, and celebrate Carnival at the festival of 'Los Indianos'. Taking place on the 12th of February 2018, the cultural event is characterised by locals in white clothing, parading down the cobbled streets, throwing talcum powder by the kilo. The unique carnival experience is a long-standing Palmeran tradition, representing the return of the local island men with riches from Latin America.
 For more information visit: www.prestigeholidays.co.uk      
PUERTO DEL ROSARIO CARNIVAL IN FUERTEVENTURA
The island of Fuerteventura is the perfect place for the whole family to join in the festivities with colourful events and parades taking place during the 'Puerto del Rosario Carnival'. On 17th February 2018 visitors can enjoy the main parade with locally decorated floats and music filling the streets. The carnival groups "Arretrancos" and "Archipencos" are the unmissable stars of the event with their colourful hand-decorated vehicles and lively dance moves.
Teletext Holidays is offering a seven night package at the four-star Suite Hotel Atlantis Fuerteventura Resort departing 15th February 2018. For more information visit: www.atlantisfuerteventuraresort.com