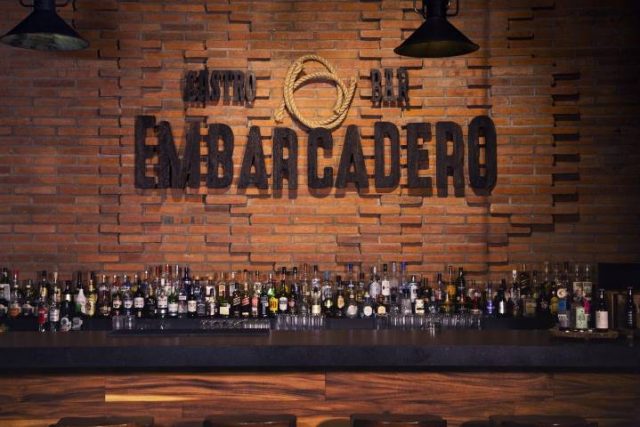 Although the 5 de mayo holiday is not one of Mexico's biggest holidays, the commemoration of the Battle of Puebla, has become an international celebration of Mexican culture. This year, those looking to enjoy a truly Mexican celebration, the Sheraton Buganvilias Resort has an All- Inclusive experience that take guests on a journey across the Mexico and its spirits including tepache and pulque.
Mixology: craft cocktail renaissance at Lobby Bar
A spacious lounge with full views of Banderas Bay, the Lobby Bar is the perfect place to meet friends and enjoy the famous sunsets of Puerto Vallarta.
Choose between our variety of drinks, with or without alcohol. At the Lobby Bar we create innovative cocktails, using unique techniques and house made ingredients, combining those to create unusual tastes in all of our drinks.
At Lobby Bar we recreate the classic cocktail with new trends of international cocktail making as well as signature cocktails with 100% natural products from our region, as Raicilla distilled from a special Agave found in the nearby towns of San Sebastian or el Tuito.
One of the specialties of Lobby Bar are the Margaritas, you can choose the one with Chile Serrano, Red Pepper or the mix Banana-Strawberry prepared with your favorite distillates, you can choose Mezcal from the 9 regions of the country or more than 50 variety of Tequilas from the 5 regions of Mexico.
The Mixologists at the Lobby Bar will prepare your favorite cocktails, offering artisan beer and a great variety of wines, as well as snacks and appetizers in a casual bar with music, sports and happy hour. Lobby Bar is a relaxed place to enjoy a moment of distraction while you wait or contemplate the amazing sunsets of PV. It's an environment suitable to relax with the family and friends.
Gastro Bar Embarcadero
At the Gastro Bar Embarcadero of Sheraton Buganvilias, which has the distinctive "T", awarded by the Regulatory Council of Tequila, with more than 50 varieties of this ancestral elixir, here you can learn from our specialist in Distilled and Sommelier of the culture of tequila. At Embarcadero you will enjoy the high cocktails, mezcalitas (mixology cocktails with mezcal) and Raicillazos (mixology cocktails with Raicilla).
These distillates (Tequila, Raicilla and Mezcal) are part of an experience that can be enjoyed at the Sheraton Buganvilias Resort. Here 100% natural products from our region are offered, such as the Raicilla of the mountains of the town of San Sebastián del Oeste, and Raicilla of the coast from the town of Tuito as well as mezcal from the 9 regions of the country and tequilas from the 5 regions of Mexico.
Visitors will have a more intimate interaction with the taste and celebration of this tradition known internationally, being part of the identity and unique way of honoring an unknown world, an evolving as mystic Mexico.
Sheraton Buganvilias Resort & Convention Center is operating at 100% in terms of its offerings, including hotel spa, gym, kids' center, pools and restaurants, providing guests a fully operating property with all the expected amenities. Book before June 6th for a stay between June 6th to December 19th for up to 40% discount on your stay.
Sheraton Buganvilias Resort & Convention Center is also offering onsite rapid antigen testing for 950 pesos (about $46 USD), with results for tests completed before 11 a.m. returned the same day. In addition, the property is partnering with local hospitals to offer testing to guests if appointments for onsite testing are not available.
Puerto Vallarta's tourism infrastructure has been working as normal, with proactive hygiene protocols, and Puerto Vallarta International Airport has gradually reinstated flight routes to the U.S. and other domestic and International destinations.
El Cantarito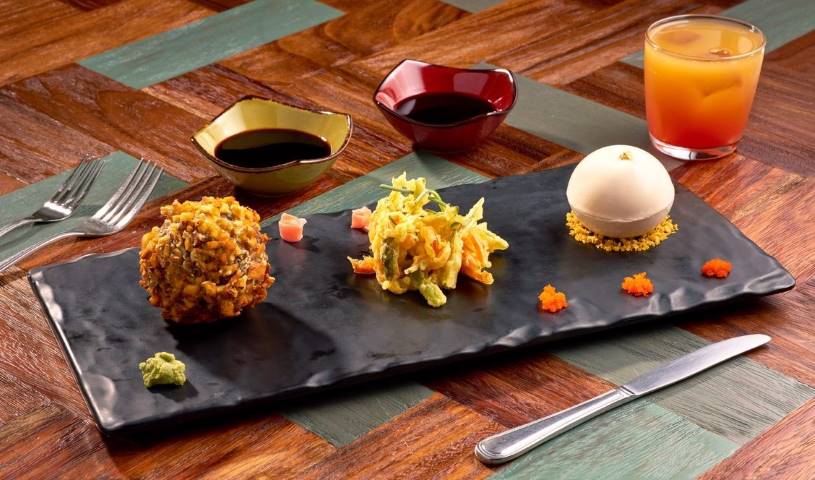 45 ml de Tequila Blanco
30 ml de Freshly-squeezed Lime Juice
30 ml de Orange Juice
30 ml de Grapefruit Juice
Salt (frost)
1.- Salt the rims of your glass, run a lime wedge around the rims and then dip them in to the salt. Save a few extra lime slices or grapefruit wedges if you would like to add them to the glass as garnish.
2.- Mix all the ingredients in a cocktail shaker, combine the tequila blanco, lime juice, orange juice, grapefruit juice and a few ice cubes.
3.- Shake for about 10 seconds, taste and add sweetener if desired.
4.- Place a few ice cubes in the serving glass, then strain the mix over the ice and garnish and fulfill with grapefruit soda.