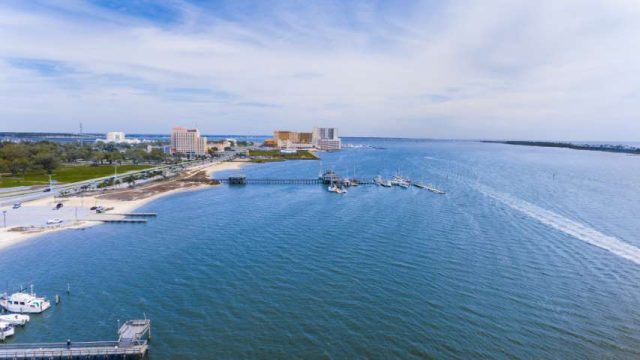 Every year, Mississippi's coastal towns attract countless visitors for their eclectic blend of arts, distinctive events, quirky attractions and eccentric restaurants – inspiring travel to experience authentic charm within these lesser-known destinations.
From stern wheel paddleboat cruises and pick-your-own tea farms, to a tiny museum hidden in a downtown "secret" alley, the Mississippi Coast offers vibrant, undiscovered experiences for visitors and locals alike.
Downtown Bay St. Louis has an array of eclectic restaurant options including Ruth's Roots, The Blind Tiger, Trapani's Eatery, Field's Steak and Oyster Bar, and Cuz's Oyster Bar and many more.
After sampling the area's fresh catch and sensational seafood, visitors can watch dolphins, pelicans and herons along the Mississippi Gulf Coast aboard the Besty Ann Riverboat – a stern wheel paddleboat with upper deck views of the Mississippi Sound.
Along with a collection of popular restaurants, the streets of Bay St. Louis come alive on the second Saturday of every month with live music, shopping, and delicious food!
View unforgettable historic homes and magnificent oaks during your time in "The Pass." The area's unique way of life is defined as relaxed and resolute, casual and carefree. If you're aiming to find a friendly and laid back atmosphere, Pass Christian offers it in large doses.
Pick up a one-of-a-kind antique or gift from a range of local retailers or grab a fresh brewed coffee at Cat Island Coffeehouse, with an incredible view of the Mississippi Sound.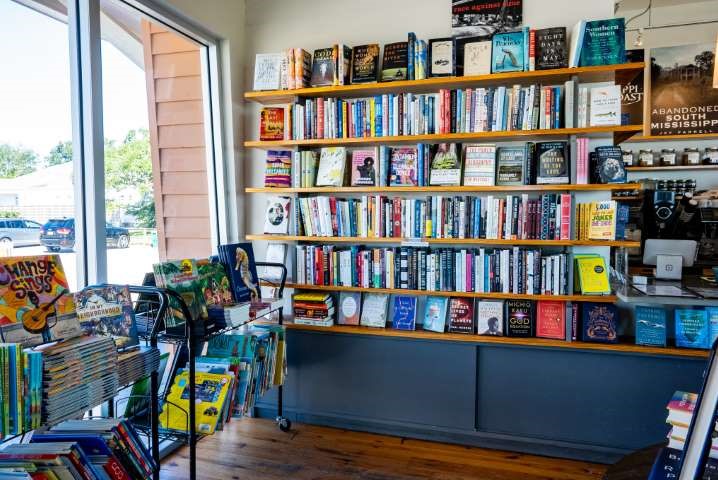 Pass Christian offers a number of adorable boutique shops, including Thou Art Gallery & Gifts, a gift shop filled with many one-of-a-kind gifts from local coastal artists.
Visitors can also explore a bit of history in antique shops such as Iron Magnolia Antiques & Collectibles, a quaint shop selling unique pieces.
Known as the "City of Discovery" by locals and visitors alike, this historic coastal town is the perfect place to relax and enjoy a whole host of experiences.
A quaint, cottage Main Street community nestled amongst centuries-old live oaks on the scenic shore of Coastal Mississippi, Ocean Springs boasts a rich history, artistic flair, lush landscape and small town appeal.
For over three decades, Ocean Springs has been home to the Walter Anderson Museum of Art and has brought joy to locals and tourists with the beautiful works of Walter Anderson, along with many other artists.
Ocean Springs is also home to the Peter Anderson Arts & Crafts Festival, the largest arts festival in Mississippi. This festival takes place in early November and is where where local artists and small business owners gather around the streets of Ocean Springs and celebrate the life of Peter Anderson and his talent in ceramics.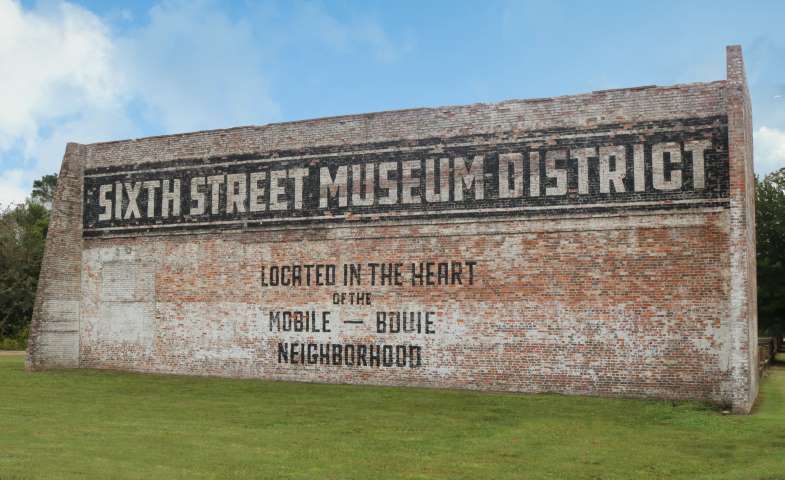 Hattiesburg is known for its vibrant art scene and being home to unique stops such as the Lucky Rabbit and Pocket Museum.
The Lucky Rabbit is a local favorite shop with vintage items, such as arcades and video games, and over-the-top displays. This nostalgic store is a great spot to shop for gifts and vintage finds.
The Pocket Museum is Mississippi's tiniest museum, hidden in a downtown "secret" alley. The museum is ever-changing with interactive art installations and hidden figures. The miniature world is spread throughout the alley and keeps visitors on their toes while always looking for something new.
The Laurel Rogers Museum of Art is Mississippi's oldest museum, celebrating its 100 year anniversary in 2023. The museum offers free seasonal walking tours of Laurel's historic district, the largest in the state. The tour provides a comprehensive and entertaining history of Laurel that would not be available to tourists or locals anywhere else.
Visitors can become immersed in a bit of history at Landrum's Homestead. The village is a replica of an 1800's settlement with dozens of buildings and other activities to take part in during a visit. Visitors of all ages can leisurely explore and enjoy the many seasonal events, amazing gift shop and homemade ice cream.
An evolution of farm-to-table, The Longleaf Tea Co. offers a "pluck-to-cup" experience, with tours and tastings which include a guided field excursion, as well as a conversation on the art and science of American tea farming.