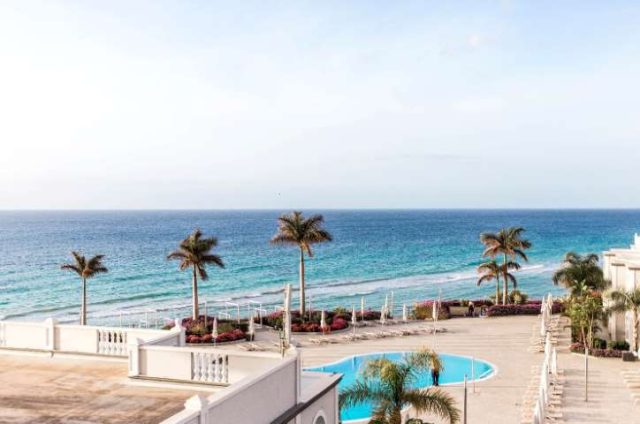 If this is your first time visiting Europe, you might be shocked by some significant variations between a typical American hotel room and a standard hotel. The age of many of the structures in which European hotels are housed can be blamed for these peculiarities. The accommodations and amenities found in your typical recently built Holiday Inn in the United States can't fit in these 100, often 200 and more year-old buildings. Additionally, European culture and customs are very different, and most Europeans living in big cities are perfectly comfortable in their tiny homes and apartments.
Here are some of the main differences you'll notice when traveling abroad. But if you choose to travel to the US and try one of Florida's most beautiful resorts, find out more here https://www.privateupgrades.com/united-states/ritz-carlton-amelia-island-hotel-fl.
Space
Hotel rooms in the US are typically larger than those in Europe. Europeans generally have smaller living spaces overall, so their hotel rooms need to be smaller to accommodate this. Additionally, American hotel guests expect more room freedom than European guests. Therefore, if you're looking for a room with more space, you're more likely to find it in the US.
Therefore, especially if you are in a city center, be prepared to obtain a little less space than you would for the similar nightly charge in the United States. The more money you spend on a hotel, the more area you'll probably be able to buy, but this isn't always the case. Many hotels have invented ways to provide larger rooms to suit American travelers or those who want more space.
Amenities
European hotel rooms tend to have fewer amenities than those in the US. This is because Europeans generally travel lighter and don't need as many items while away from home. Additionally, European hotels often don't provide irons and ironing boards, coffee makers, or hair dryers in their rooms. If you're looking for a hotel room with all the bells and whistles, you're more likely to find it in the US.
Electricity
The voltage in Europe is two times higher than in the US. To use any devices securely, you'll probably need to buy an adapter and converter kit that can fit various outlets and voltage levels. Complicated appliances to use are hair dryers because they consume a lot of power. Be careful to bring a powerful converter that can handle up to 2000 watts if you need to get your hairdryer.
Bathrooms
In the United States, most hotel rooms have a private bathroom attached to their room. However, in Europe, it is not uncommon for guests to have to share a bathroom with other guests staying on the same floor. Bathroom linens might vary as well. Most Europeans do not use enormous, luxurious towels as Americans do. The rest of the world typically uses much smaller bath towels.
Beds
The most common difference between hotel rooms in the US and Europe is the bed size. In the US, most hotel rooms have two double beds, while in Europe, most rooms have one large bed (or two single beds). This can be a significant difference for travelers, making it difficult to find a comfortable sleeping arrangement for two people. Another common difference is the presence of a mini-fridge in US hotel rooms versus the full-size refrigerator found in most European hotel rooms. This can be valuable for travelers who need to store perishable items or medications. A final common difference is the presence of a coffeemaker in US hotel rooms versus the kettle/tea service found in most European hotel rooms. This can be a welcome difference for travelers who enjoy a hot coffee or tea in the morning.
Pricing
European hotel rooms are typically cheaper than those in the US. This is because Europeans have a smaller overall disposable income than Americans. Europeans usually travel less than Americans, so they are more likely to stay in smaller, less expensive hotels.