Chef Helmi Smeulders puts Curaçao on the culinary map with a five-day cooking holiday.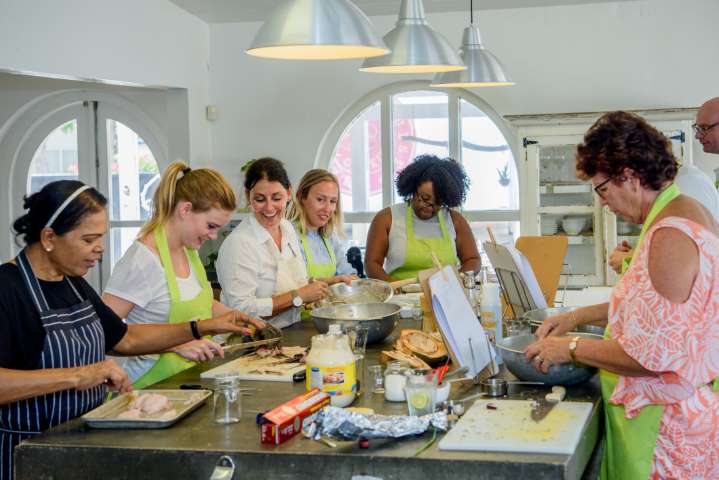 From September 29th to October 5th Smeulders hosts a special cooking week on Curaçao. She shares her passion for the Caribbean kitchen during a culinary week where cooking, eating and exploring are key. The program is filled with Caribbean cooking classes, culinary hotspots, plantation visits and experiencing island life off the beaten tourist track.
Curaçao Culinary Destination
Apart from its crystal-clear waters and white sandy beaches, Curaçao offers a rich culinary experience. The Caribbean kitchen is a beautiful melting pot of different cultures. The island, with her rich historic past and different cultures, serves as an amazing platform to explore the Caribbean cuisine. Classic dishes transmit a part of history and keep traditions alive. Next to the authentic Caribbean cuisine, a culinary revolution is arising led by chef Helmi Smeulders. Smeulders gives a modern twist to traditional Caribbean dishes by using new techniques on centuries old recipes. Also, in line with the worldwide trend, there is an upcoming demand for local produce. This calls for young entrepreneurs entering the culinary market with sustainable local products. All in all, it's a great time for any travel foodie to discover the Caribbean kitchen!
Helmi Smeulders – Caribbean Chef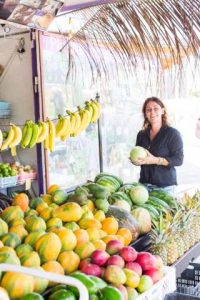 Smeulders is known as thé expert of modern Caribbean cuisine. She shares her passion for the Caribbean kitchen by creating unique culinary experiences, like secret pop-up restaurants, culinary road trips, hands-on workshops, adventurous cooking holidays and exclusive chef's tables. She recently published her second cookbook 'Island Vibes – The Joy of Caribbean Cooking'.
For more information visit caribbeanspicegirl.com.