One of the simplest travel lessons of the pandemic is that planning is everything. That's especially true for anyone who wants to book a long stay getaway in a destination like Provincetown. The anticipated demand for summer travel, coupled with the ability to work remotely, will put a premium on hotels and rental homes in beloved summer communities like Ptown.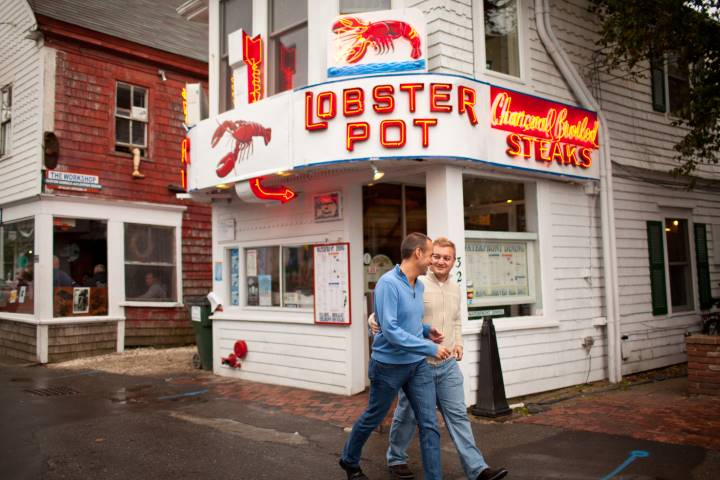 Why Provincetown? Start with the town's fabled live-and-let-live attitude in America's most famous haven for LGBTQ+ travelers. Then factor in the restaurants, the shops, and the 60-plus galleries here in the oldest continuous arts colony in the United States. Spend part of each day on Herring Cove Beach or Race Point Beach, get to know the dramatic dunes of the Cape Cod National Seashore, or rent a bike and explore the Province Lands Bike Trail. As if that wasn't enough, there's hope that signature events, from Single Women's Weekend, Womxn of Color Weekend and Girl Splash to Bear Week, Pride Week, Fan Fair – The Original Transgender Week, and Carnival, may be able to resume this summer.
Longer hotel stays, which came into vogue last year, are definitely here to stay. As long as social distancing is mandated, longer stays are ideal for those who can work from anywhere and still have time to play in the country's leading LGBTQ+ destination.
Advance planning is also needed for long-term rental stays, whether a house, cottage, or apartment, and the smart advice is to book early, book longer, and do it way ahead of time.
Provincetown has an extraordinary range of charming and beautiful accommodations, with more than 80 properties to choose from. Midwinter is the time to plan an extended vacation to get the best weeks, the best rooms, and the best views.
Lodging in Provincetown ranges from quaint shingle-style inns and guesthouses to intimate bed & breakfasts with welcoming front porches. The town has chic see-and-be-seen resorts and contemporary hotels. For long-term stays, there are waterfront homes, village guest cottages on quiet side streets, and apartments with space and views available for rent.
Think ocean views and white picket fences with colorful perennial gardens, with amenities like fireplaces, pools, Jacuzzis, and saunas. Some properties offer complimentary bicycles. Daily breakfast is a hallmark of many inns, and some provide free evening wine and cheese.
For details on booking summer 2021, go to Provincetown Tourism. Stay up to date with the latest Covid-19 regulations at Provincetown-ma.gov.