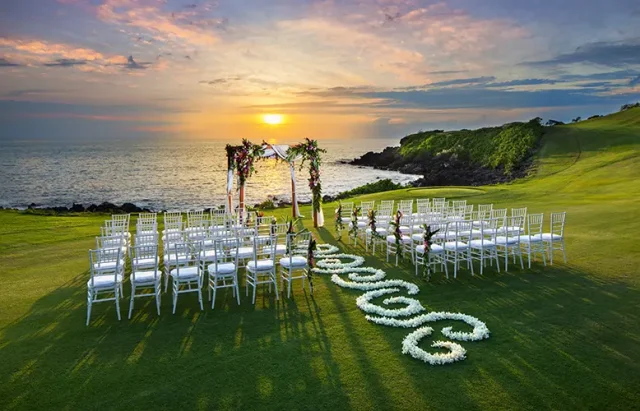 For decades Hawaii has been a quintessential destination for weddings, but with the recent boom of travel caused by pent-up post-pandemic demand, couples looking to tie the knot are searching for venues with an authentic experiential component for their guests as a way to create everlasting memories and make up for lost time.
Seeing a substantial rise in demand for these weddings, Prince Resorts Hawaii (PRH) has developed distinctive offerings at its three stunning properties: Prince Waikiki on Oahu; Mauna Kea Beach Hotel, an Autograph Collection, and The Westin Hapuna Beach Resort, both located on Hawaii Island. Specifically tailored to immerse guests in activities and experiences, these weddings are specially designed to reconnect family and friends.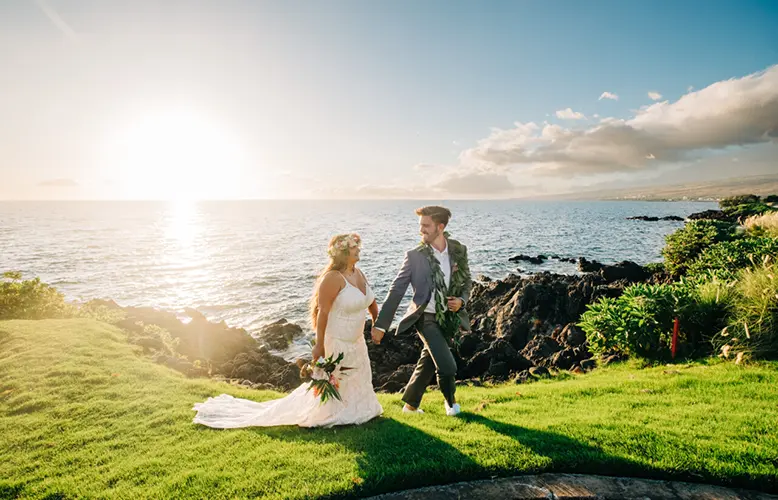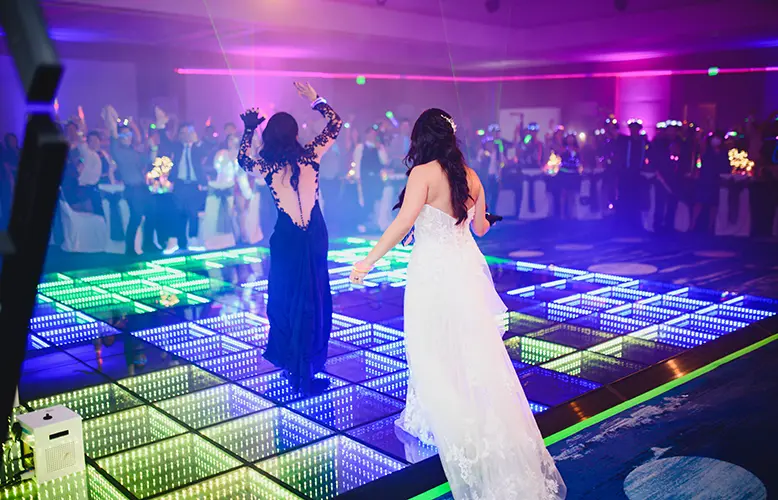 Experiential Weddings:
Celebrations tend to span longer than five days and include outdoor and cultural activities. Where the traditional cocktail reception was the norm to kick off a destination wedding, couples now include full agendas lined up with daily morning yoga, board game night, outdoor lawn games such as bocce ball, a wedding afterparty, day-after brunch and customized treat bags filled with local goodies for late-night snacking. For weddings held at more secluded destinations, an ingenious afterparty idea that has grown in popularity is a "silent disco" where guests can continue to dance all night long despite mandatory noise curfews.
"The wedding industry has made a triumphant return, embracing a renewed focus on creating unforgettable memories rather than dwelling on conventional aspects that hold little significance," said Ariel Reynoso, Director of Romance and Special Events at Mauna Kea Beach Hotel and The Westin Hapuna Beach Resort. "We are witnessing a rise in intimate, yet lavishly extravagant weddings that span multiple days, featuring captivating events each day. As couples break free from the constraints of the pandemic, they are eager to indulge themselves and their guests in an immersive experience that unfolds over a series of unforgettable moments."
Combine an iconic wedding ceremony on Mauna Kea Golf Course's signature 3rd Hole, framed by waves crashing on a picturesque black lava coastline, with trending pre- and post-wedding party experiences, such as night swimming with wild manta rays right in front of Mauna Kea Beach Hotel, and you have the making of some amazing wedding memories.
A Cultural Wedding Nod:
Affectionately called the "melting pot of the Pacific," Hawaii is a perfect location for couples to add their own culture and traditions into the celebration mix. Expert wedding planners, PRH specialists plan and execute unique multi-ethnic cultural celebrations that range from Asian tea ceremonies to working with local florists to handcraft Hawaii's symbolic fresh flower lei to customizing ethnic menus to executing not-so-traditional combinations. A recent Jewish-Australian wedding successfully pulled off an outdoor chuppah ceremony combined with Australian-style afterparty revelry.
After a few wildly successful Indian weddings at Prince Waikiki, PRH is now developing an Indian wedding ceremony package that will include a specially curated Indian menu, henna party, and Bollywood dancing. PRH event planners are always looking to develop wedding packages mixed with special touches from Hawaii's rich traditions.
Large parties of 250 guests or more have made a huge comeback this year, but they too have morphed with the times. "It used to be that every wedding required a multi-tiered designer cake, bouquet toss and champagne, but that's not the case anymore," said Ashley Navor, Director of Catering and Conference Services for Prince Waikiki. "Couples are giving their weddings some very interesting and personal touches. There are no rules for ceremonies or even attire. It's up to the couple and the memories they want to create, so we must be flexible and have lots of resources when planning these weddings."
The desire to reunite and re-engage with family and friends has led couples to intertwine meaningful experiential events into their wedding plans. Prince Resorts Hawaii properties are particularly well positioned – culturally and physically with their unforgettable beauty – to create extraordinary incomparable celebrations. Now is the time to grab your partner, call a Prince Resorts Hawaii director of romance and set that date!