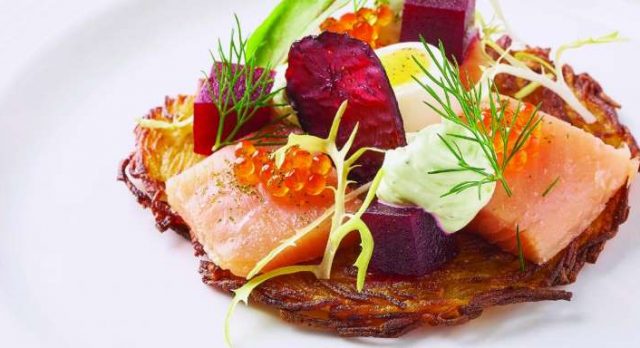 dineL.A. is pleased to announce the return of dineL.A. Restaurant Week for the 2020 winter season, taking place from January 17 – 31, 2020. The 15-day dining event—which occurs twice a year—will feature over 400 restaurants across L.A. showcasing the city's diverse and exciting culinary scene.
January marks the beginning of a new decade, and for those hungry to start the New Year on a delicious note, 2020 Winter dineL.A. Restaurant Week is the perfect time for budget-conscious indulging. Embracing L.A.'s vibrant culinary scene, dineL.A. offers value-driven menus for lunch and dinner, along with over 20 elaborate tasting menus from L.A.'s best restaurants.
As L.A.'s culinary renaissance continues to make waves across the nation, there is no better time for diners to explore various new and noteworthy dining options offering creative, Instagram-worthy dishes, distinguished flavours, and exclusive menus. 2020 Winter dineL.A. Restaurant Week will also feature exclusive dinner-only tasting menus (5+ courses; $99+) from more than 25 of L.A.'s most distinguished fine-dining destinations including Michelin-rated landmark sustainable seafood restaurant, Providence, helmed by 2019 James Beard Best Chef: West winner, Michael Cimarusti, Hollywood hot spot, Kali, and Curtis Stone's celebrated Maude, offering an elevated, yet affordable experience.
While dineL.A. continues to offer visitors an insider's guide to the best places to eat while in Los Angeles, Restaurant Week has also become a much-anticipated event for greater Southern California residents.
"In today's tech-driven era, customers crave the simplicity of a shared meal and good conversation. dineL.A. is asking diners to put their phones down, and connect #IRL, over the love of exploring a new or favourite restaurant together. For 2020 Winter dineL.A. Restaurant Week, our focus is to encourage Angelenos and visitors alike to get out there, explore, and connect with one another, ideally over a great meal," remarks Victoria Woo, manager dineL.A.
The value-driven lunch menus range from $15, $20, $25, to $35, with dinner menus priced at $29, $39, $49, $59, and $99+. Among the list of restaurants include some of L.A.'s most coveted vegetarian and plant-based concepts featuring California seasonal produce, such as Double Zero and Hermosa's new MOSA (from the team behind Jaffa). Wine bar and cocktail destinations also make an appearance, with newcomers including Zinc Café & Market,downtown L.A. dive bar, Hank's, and a new Peruvian-Japanese cocktail bar, Yapa.
Many of the city's favourite longstanding bastions of dineL.A. who have arguably shaped the city's dining scene over the past several decades return in 2020, including Patina Restaurant, multiple James Beard Award winner José Andrés' The Bazaar by José Andrés, and Wolfgang Pucks' ever-enduring Spago among them.
For more information about 2020 Winter dineL.A. Restaurant Week, please visit dineLA.com.