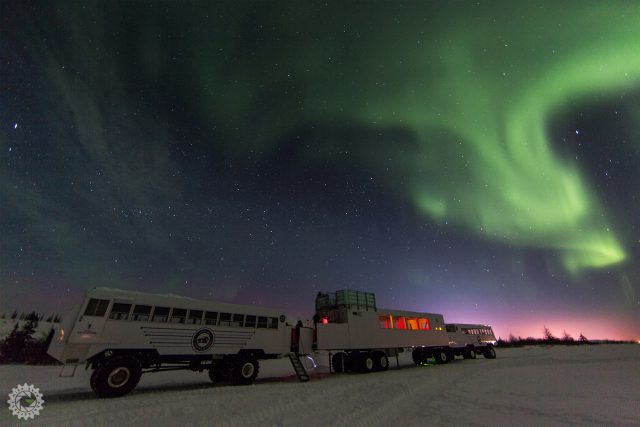 In search of an unspoiled yet accessible travel destination? Photographers and wildlife enthusiasts can find peaceful stretches of coastline, without the crowds of other tourism hotspots, in Canada's North; and they need look no further than Churchill, Manitoba.
For decades, Churchill has been recognized as the best location in the world to experience wild polar bears.  But the small, northern town remains lesser known for its proximity to equally unique summer and winter experiences. Colourful, blooming landscapes and belugas by the thousands await summer visitors, and unique culinary experiences dazzle beneath the shimmering northern lights on dark winter nights.
"Travellers have yet to discover just how exceptional this place is," says Frontiers North Adventures President and CEO John Gunter. "Churchill is a well-known destination for its autumn polar bear tours, but its winter northern lights and summer beluga whale tour experiences deserve similar recognition. They just haven't appeared on travellers radars yet."
Frontiers North, specialists in expert-guided trips into Canada's North, released its 2019 trip collection on May 8. The trip collection celebrates the beauty of Churchill throughout the seasons with adventures that encourage travellers to fully experience what makes each season special.
Among its offerings, the newly released collection features a quintessentially Canadian wildlife safari through central and northern Manitoba, opportunities to witness the awe-inspiring northern lights in complete comfort at the edge of the Hudson Bay, immersive experiences in polar bear country, and more.
To see all 2019 adventures, visit www.frontiersnorth.com.