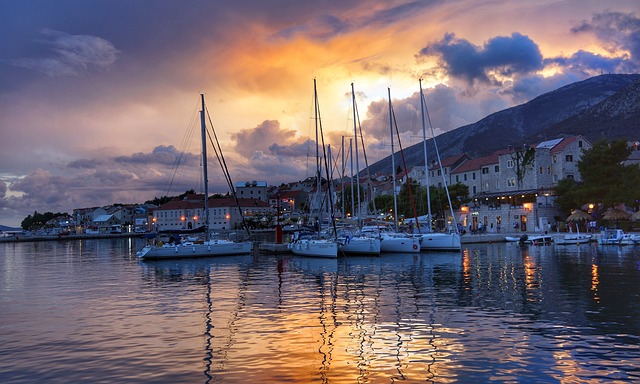 Are you dreaming of a Croatian adventure on the sea, but need clarification on the requirements for renting a boat? Don't worry, Yacht In has got you covered!
Let Yacht In take care of the details while you explore the stunning Croatian coast and make unforgettable memories.
What type of boating license is required?
If you plan on operating the boat yourself, you'll need a valid boat license that is recognized by Croatian authorities. The most common licenses accepted are the ICC (International Certificate of Competence) or the RYA Day Skipper license.
It's important to note that if you're chartering a boat that's less than 7 meters in length with an engine of less than 15 horsepower, you won't need a boat license.
But what if you don't have a boat license? Yacht-In has you covered with our professional crewed charter services. Our experienced and qualified skippers can take you to the best spots and safely navigate the waters, allowing you to sit back and relax while enjoying the stunning Croatian coast.
If you plan to sail yourself, you'll need to be at least 18 years old and have a valid ID. You'll also need to be familiar with navigation and have basic knowledge of the sea and weather conditions.
It's important to note that boat rental requirements may vary depending on the rental company and the type of boat. You should always check the specific requirements with the rental company before booking.
Necessary permits and fees
When planning a boating adventure, it is essential to understand that a valid license or skipper is not the only requirement. You will need to obtain the necessary permits and pay fees before setting sail. Failure to comply with these regulations may result in legal consequences or even cause disruptions to your boating plans.
Apart from a valid license, you must pay a daily tourist tax for each person on board and a sailing permit, which is a legal requirement for boats that are longer than 7 meters. It is important to note that these fees may vary depending on the length of the ship and the duration of your stay.
You should always check with the local authorities or your boating service provider for the most accurate and up-to-date information. Moreover, it is advisable to research any additional permits or fees that may be required for the specific areas you plan to sail in.
For instance, some areas may require additional permits for fishing, anchoring, or swimming, and failing to obtain these permits may result in hefty fines. Knowing about these requirements beforehand can help you plan and budget for your trip accordingly.
With all these requirements in mind, you can rest assured that Yacht-in is here to help you plan your perfect boating vacation in Croatia. Whether you choose to sail solo or with a professional skipper, Yacht-in can help you navigate the complex rules and regulations, obtain the necessary permits, and ensure that your trip is safe and enjoyable.
Get ready to explore the breathtaking beauty of the Croatian coast and create unforgettable memories that will last a lifetime.