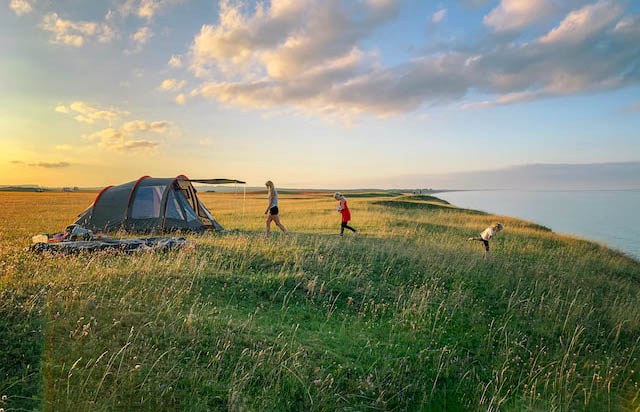 There is nothing quite like a camping trip to escape daily life, reconnect with nature and go back to basics. So, what can you do to really make the most out of your camping experience? Here are a few tips that should give you the best possible camping trip.
Choose Your Location Carefully
First, you want to make sure that you choose the best location. You need to think about nearby activities, trails, campsite facilities and if you have any specific needs. You also want to consider the kind of trip that you want – some campsites are family-friendly, some are quiet campsites and there are those that are popular with young people.
Go Gadgets Go
One of the great things about camping is going back to basics, but there are some gadgets that can enhance your experience. Water purifiers, solar string lights, power banks and cooking equipment can give you a more comfortable camping experience with home comforts while still enjoying the thrill of immersing yourself in nature.
Powering Your Campsite
Following this, you will want to have various electrical items that you can use for a comfortable camping experience. You will want power for your cooking equipment to enjoy hot meals each day as well as have power for laptops, tablets, sound systems and anything else that you want to bring along. Generators are the best way to provide the power needed for all your equipment – just make sure that they are allowed on the campsite as they are not always allowed.
Elevating Your Site
You will also want to consider your specific site and find ways to create the best environment for camping. If you are camping in a tent then it can be a good idea to raise your tent off the ground and always ensure that it is big enough for your group. You should also invest in high-quality sleeping gear, including a sleeping bag and pillow. You should prepare for all weather and make sure that you have plenty of layers and warm clothing – the temperature can drop even if you are camping in the middle of summer. Camping chairs are also worth bringing so that you can all sit comfortably during the day and night without having to sit on the floor.
There is nothing quite like a camping trip as this gives you the chance to reconnect with nature, escape daily life and go back to basics. The above advice should help you to make the most out of your camping experience and plan a fun trip for all. Camping trips can be harder to plan than a regular holiday, so it is important that you are well-prepared and know how to get the most out of the experience.