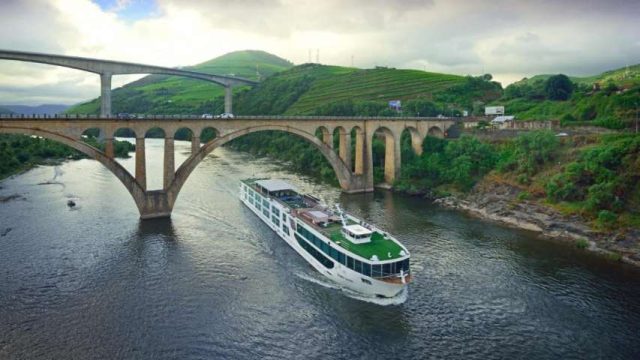 Acclaimed Canadian musician, actor and author, Jann Arden, is again partnering with Scenic for an unforgettable sailing on Portugal's Douro River. The eight-day Delightful Douro sailing, Ms. Arden's third river cruise with Scenic, is aboard the intimate 96-guest Scenic Azure. This truly all-inclusive cruise sails roundtrip out of World Heritage city of Porto, departing on October 30, 2023, and takes guests on an exploration of many of Portugal's best sites – from the Baroque village of Lamego to the terraced vineyards and charming towns just beyond the banks of the country's lifeline – the Douro. Complete details can be found at www.scenic.ca/jannarden.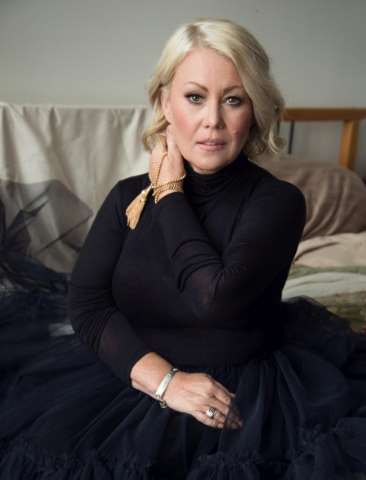 "I am beyond excited to embark on yet another superb adventure with Scenic River Cruises," offered Ms. Arden. "We are going to have the time of our lives in Portugal, a country that I've never had the opportunity to explore – until now! I'm really looking forward to experiencing it with all of you, all while enjoying the luxury hospitality of Scenic! See you in October!"
Ms. Arden is a Canadian-born singer, songwriter, broadcaster and author. The multi-platinum award-winning artist erupted onto the Canadian music scene in 1993 and has released 15 albums with 19 top ten singles. In 2020 she was inducted into the Canadian Music Hall of Fame and has received numerous other awards, recognizing her multiple talents. Ms. Arden will treat guests to three exclusive experiences during the sailing: an opening night welcome reception; an intimate Q&A session; and an onboard evening concert. From her most recent musical release, Descendant, to writing five best-selling books and starring in CTV's hit original comedy series, JANN, Arden is a Canadian original – a brilliant multi-dimensional talent.
All of these memorable experiences are in addition to an itinerary that offers the opportunity to explore the hidden treasures of Portugal — Lamego, where guest take in the picturesque Sanctuary of Nossa Senhora dos Remédios, a structure that stands gracefully over the town; a tasting at the fairytale property of Quinta da Aveleda, in the famous Vino Verde region; kayaking along the Pinhão River; and even crossing the Spanish border to tour the architectural splendor of Salamanca, a city as visually striking as it is historically intriguing. On board, guests may enjoy mosaic tile painting, a port wine cocktail lesson, or a Portuguese cooking demonstration, among other possible activities.
The 5-star Scenic Space-Ships offer all-inclusive luxury experiences – from private butler service and unlimited complimentary beverages and spirits including mini-bar re-stocked daily, to six on-board dining options and a wellness area and fitness center. And guests will never have to reach for the wallet or purse as everything (except a haircut or massage) is included: tips and gratuities, expert local guides, all Scenic Freechoice activities that allow for a more personalized vacation, plus Scenic Enrich events which are exclusive to Scenic and its guests.
Scenic Luxury Cruises & Tours has grown over its 37-year history to include award-winning river and ocean cruises and handcrafted land journeys that take guests to many of the world's most fascinating destinations. Since 2008, Scenic has set the benchmark for truly all-inclusive, luxury five-star river cruises in Europe and Southeast Asia. In 2019, Scenic introduced Scenic Eclipse, The World's First Discovery Yacht™, a 228-guest ultra-luxury ship, and will deliver a second yacht, Scenic Eclipse II, in 2023. Scenic is part of Scenic Group, which includes Emerald Cruises, Mayflower Cruises & Tours and Evergreen Tours.