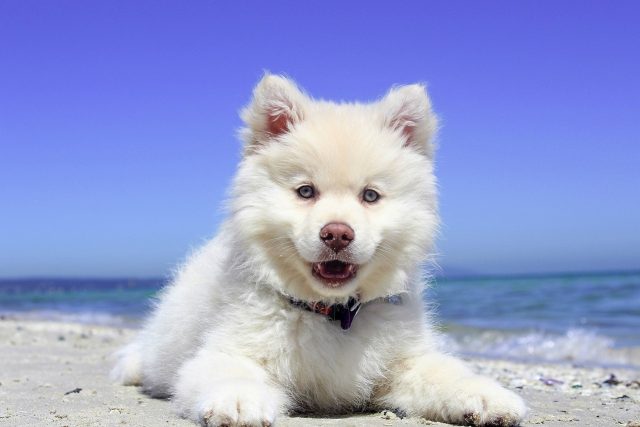 Dogs are faithful and never get tired of greeting us in the evening, after a tough day at work. For most of us, dogs and other pets are prominent members of our family, and it makes every bit of sense to reward them by taking them on vacation with us.
Unfortunately, getting a dog-friendly hotel is never a walk in the park. In Jamaica, there are a couple of high-end hotels that are quite accommodating to our furry friends.
Here's a list of the options to consider:
Rafjam Port Antonio
The luxury resort in Port Antonio is among the few that offer dog-friendly accommodation. That means you can have fun with your dog or pet without worry. Rafjam Port Antonio is also family-friendly, with all the amenities and services to make your stay enjoyable.
Their on-sight restaurants have some of the most delicious food that you will always be looking forward to, and which the children will enjoy eating. The front desk service is at your disposal round the clock, and you have access to free parking.
There are various activities to keep the fun going, and it includes diving, horse riding, and bike hire. Another notable feature includes the spotless rooms.
Catcha Falling Star Gardens
Catcha Falling Star Gardens is a small quiet property in Negril. You will find a small cabana, lounge chairs and gorgeous pool to dip and cool off on the property. The dog-friendly luxury resort boasts nine villas, and full kitchen studio apartment – it is a home away from home.
Catcha Falling Star Gardens is within walking distance to popular attractions and restaurants. There's free WiFi within the compound so that you can link up with friends and family and tell them the about all the fun you are having.
There may not be a lot of amenities, but it is ideal if you are planning to spend your time there exploring Negril. The rooms feature a private bathroom and two double beds, enough for a family. Catcha Falling Star Gardens is much cheaper than its sister resort, the Catcha a Falling Star Resort. However, it cannot match the level of services and amenities of its premium sibling resort. As they say, you get what you pay for.
Sunset Heal Jamaica
The small low-profile and pet-friendly property is for those after a much quieter vacation. It features eight guest rooms and airport shuttle. Sunset Heal Jamaica has a top service restaurant with finger-licking dishes. There's also self-service laundry and daily housekeeping.
Even though it may have limited amenities, it is close to other top restaurants such as the Blue Hotel Mineral springs. Close by facilities include Negril Hills Golf Club, and such attractions as Fonthill Nature Reserve, and Rocklands Bird Sanctuary.
The limited-hour front desk is at your disposal, and the resort is relatively cheap. However, don't expect to get the various amenities that you would in a five-star hotel.
Idlers' Rest Beach Hotel
Located in the Southern Coast of the Caribbean island, the resort has a serene beachfront with several top amenities. The resort provides lovely views of the island and has clean, air-conditioned rooms.
There's cable TV, gourmet cuisine and free WiFi. Their spacious rooms have private bathrooms with a toilet and shower to make you feel at home. Idlers' Rest Beach Hotel gifts every guest with free continental breakfast. Every evening is time for sumptuous international dishes, prepared with skill, to sing all the way to your room.
The private beach is only a few steps away, where you can enjoy the views and the breeze.
The Inn At Great Bay Treasure Beach Jamaica
Sitting only thirty minutes' drive from the city center, the resort features nine clean and spacious rooms. These rooms boast a private safe, climate control, sofa, and a dressing room. They have gorgeous sea views, and guests can use bath sheets ad bidet.
A 24-hour front desk is at your disposal. There are several on-sight amenities such as an outdoor swimming pool, a sundeck, and nightclub. Shuttle service makes your travel to and from the hotel more comfortable. The pet-friendly resort has fun activities that include cycling, hiking, and diving.
For other amazing hotels and resorts, please visit Jamaica Hotel Review. They review hotels in jamaica and can help you choose the one that's best for you.