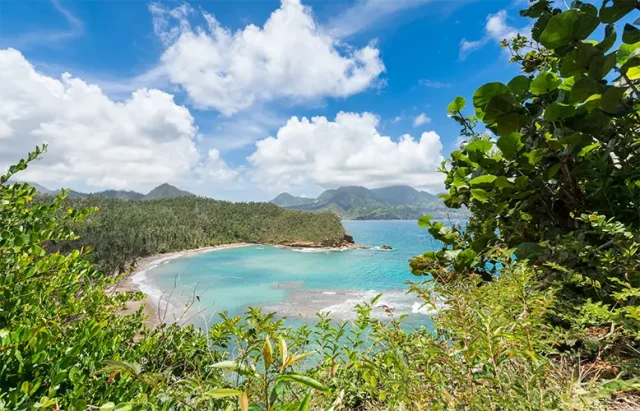 Travel + Leisure readers have once again voted Dominica (pronounced Dom-in-EEK-a) as the No. 1 island Caribbean destination in its 2023 World's Best Awards, which were announced today. Dominica receives this recognition for the second year in a row, reinforcing the destination's exceptional allure as a unique vacation experience and captivating tourism product.
"We are honored that Dominica has one again been named the top destination in the region by such a well-respected travel brand and its readers," said Hon. Denise Charles, Dominica's Minister of Tourism. "This is a true testament to the one-of-a-kind experiences and natural beauty Dominica has to offer, as well as the warm hospitality of our hotels, tour operators, and people. We hope that this accolade will continue to put Dominica on the radar screens of travelers who are seeking an authentic Caribbean experience that is centered about nature."
Over the past year, Dominica has seen an impressive growth in tourism numbers as a result of recent interest in off the beaten path destinations that focus on nature, sustainability and wellness, as well as the launch of the first direct flight from the U.S. on American Airlines and additional access points throughout the Caribbean. Since gaining attention in last year's World's Best Awards, Dominica has solidified its position on the global map as a must-visit destination. With its lush landscapes, commitment to sustainability and eco-tourism, and a wide array of distinctive activities such as whale watching, canyoning, hiking and diving, Dominica is a haven for nature enthusiasts. The island provides a diverse range of accommodation options tailored to meet various preferences, from eco-friendly establishments to sustainable luxury. Secret Bay, recognized as the No. 1 resort in the Caribbean by Travel + Leisure's World's Best Awards 2023, is a prime example of the exceptional offerings available in Dominica.
"Dominica is grateful to have stakeholders, like Secret Bay, who align with our mission to provide one-of-a-kind experiences for our guests while keeping our sustainable promise," said Hon. Charles. "It is amazing to not only receive recognition as the best island in the Caribbean, but to be home to Secret Bay, Travel + Leisure's top resort in the Caribbean. We look forward to welcoming more visitors to our shores and continuing to offer once in a lifetime experiences."
Secret Bay, Dominica's all-villa, six-star, Relais & Châteaux rainforest resort, features a limited collection of freestanding, secluded and sustainably crafted villas, along with wellness facilities, recreational amenities, locally sourced and sustainable culinary offerings, a wealth of transformational experiences and unmatched personalized service.