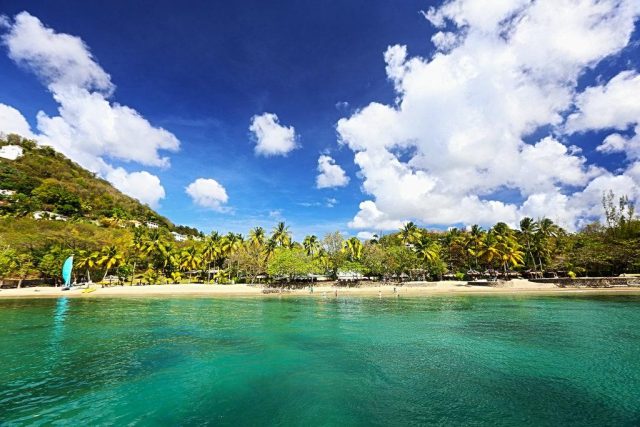 Nestled in the heart of St. Lucia, East Winds Inn is one of the oldest and most revered resorts on the island and is a perennial favorite for many guests, who return year after year to bask in the warmth, ambiance and world-class services that have defined East Winds Inn over time as a luxurious world-class vacation destination.
Come and marvel at the infamous St. Lucian hummingbirds, the elusive mangrove cuckoo birds or the amazing tropical sea world. Dig your toes in the warm, white sand beaches, indulge in exhilarating water sports, or simply kick back and enjoy the views from your private terrace. East Winds Inn has just 30 rooms, with 26 rooms in 13 duplex cottages and 4 ocean-view suites. Rooms are elegantly appointed but informal and 'curl up and read a good book' comfortably. Suites feature Rivolta Carmignani linens, elegant furnishings and all the mod con amenities.
Linger by the pool all afternoon, enjoy a drink in the bar, or float away to the grand piano sound. Mealtime at East Winds Inn is always a treat in the award-winning open-air dining room that specializes in International and Caribbean fare.
Surrounded by 12 glorious acres of lush landscaping and bordered by the glimmering white sand beach of La Brelotte Bay, East Winds Inn is a sweet culmination of all the best things that St. Lucia has to offer. For those that demand luxurious amenities and personalized service, East Winds Inn is a "must stay" destination resort.