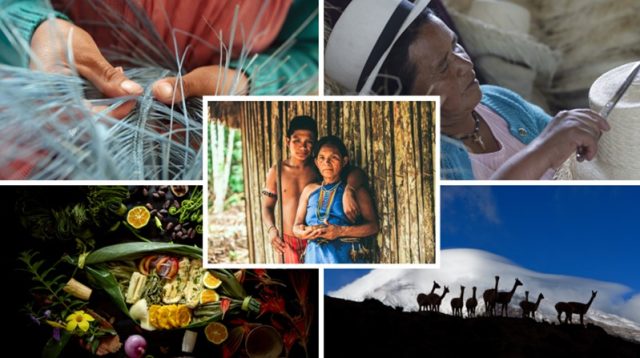 Ecuador is a multicultural, multi-ethnic nation with one of the largest indigenous cultures in South America – there are 14 indigenous groups living in the country's four regions: the Amazon, Galapagos, Andes and the coast.
2023 has seen a growing trend for 'indigenous appreciation' in the tourism space – it is one of the most essential and meaningful ways to immerse yourself in a country's culture and learn about the land, wildlife and folklore from experts. Intrepid travelers are now seeking community-based tourism that gives back, and educates visitors on the country's social fabric, history, traditions and customs. The Ministry of Tourism in Ecuador has been working with the Inter-America Development Bank to invest in and develop several successful community-led tourism projects, or "El Turismo Violeta" to encourage responsible tourism to Ecuador.
Experiences in the Amazon: La Guayusa with Sinchi Warmi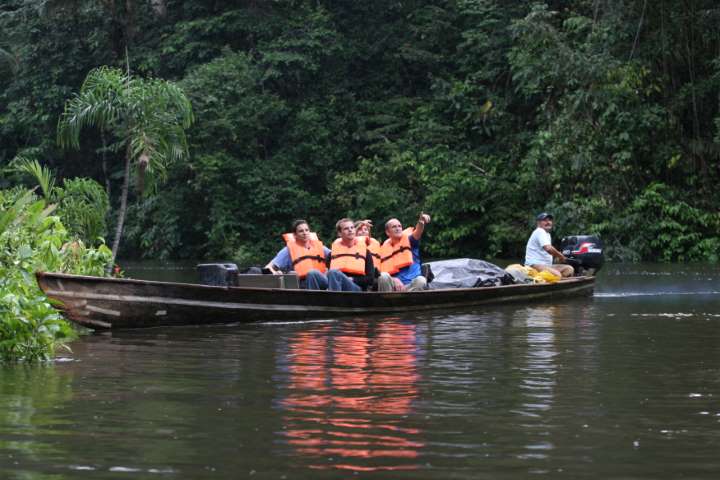 Sinchi Warmi (Strong Woman in Kichwa) is located in the Misahuallí parish, Tena Canton. It is a tourism project led by women, who seek to preserve their culture, improve their living conditions, have economic independence and lead a better life as an indigenous woman. The Sinchi Warmi offers tourists traditional accommodation, local food, native guidance and cultural, recreational and experiential activities related to adventure and nature tourism. The Sinchi Warmi tourist centre offers cabin accommodation made with local materials such as wood, bamboo and toquilla straw.
Tourist experiences include a cleansing and purification ritual, a hike in the rainforest, a guayusa ceremony, canoeing in the lagoon, ancestral fishing, making local handicrafts and chocolate with Ecuadorian cacao and learning to make 'maito'; traditional Amazonian cuisine incorporating fish, hearts of palm, green plantains and cassava, wrapped in a bijao or kwan panga lea.
For more information on Sinchi Warmi, see here.
Experiences in the Andes: El Chimborazo with La Moya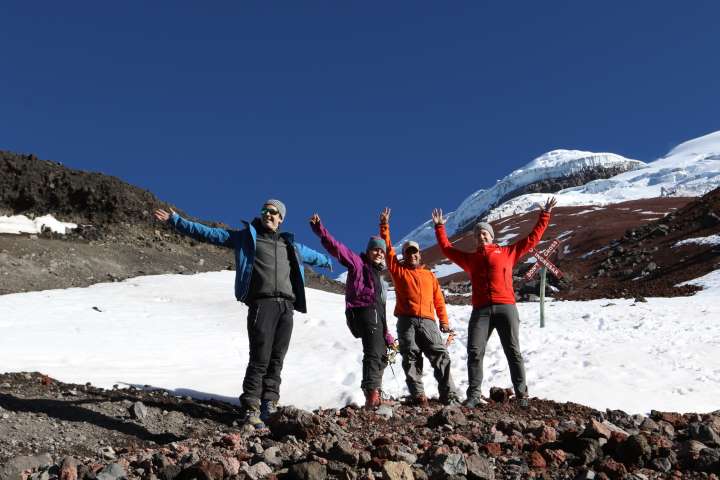 Chimborazo Province in Ecuador is known for its indigenous communities who live in traditional ways. They farm the land to produce corn and potatoes and keep herds of llamas and alpacas. The people who live in this rural area favour traditional, multicoloured dress. At the heart of the Chimborazo region lies the Chimborazo Volcano which is the closest place on earth to the sun (6268m), offering visitors unrivalled views at the summit or the "roof of Ecuador".
Tourist experiences with La Moya include: a visit to the volcano, a walk through the community to observe the local agriculture and indigenous practices, an Andean healing ceremony with medicinal herbs, a trip to a local church, museum and craft centre, and finally an experience with a local weaver.
For more information on La Moya, see here.
Experiences on the Coast: Santa Elena with Dos Mangas Community Tourism Centre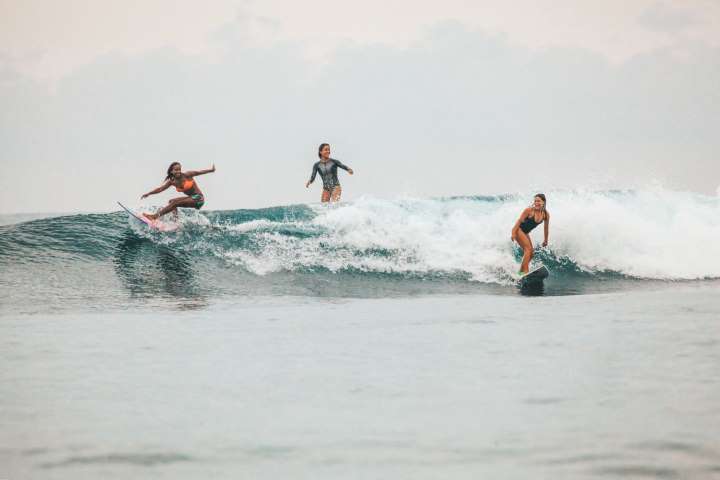 The Dos Mangas commune is named after the two streams that cross the region. Horseback riding and hiking are the main activities offered within the commune's 2,840 hectares of tropical forest. Tourists can experience nature and culture in tandem, with activities such as toquilla straw weaving and wildlife experiences such as bird watching and observation of howler monkeys.
Tourist experiences include: visit to the Dos Mangas, Salto del Páramo, Cerro San Martín and the Río Grande Waterfalls, flora and fauna observation, visit to the Tourist Mini Centre, visit to the toquilla and tagua straw craft workshops.
Performed with sensitivity, engaging with indigenous cultures through travel and tourism can be an extremely effective way of nurturing understanding and appreciation of different cultures. When done properly, it also helps ensure indigenous people are protected and provided with ethical sources of income, and travelers leave with authentic experiences and lasting memories.