Ekster is known for its voice-activated trackable wallets which let you check your wallet's whereabouts on your phone, or with Alexa, Siri, or Google Home.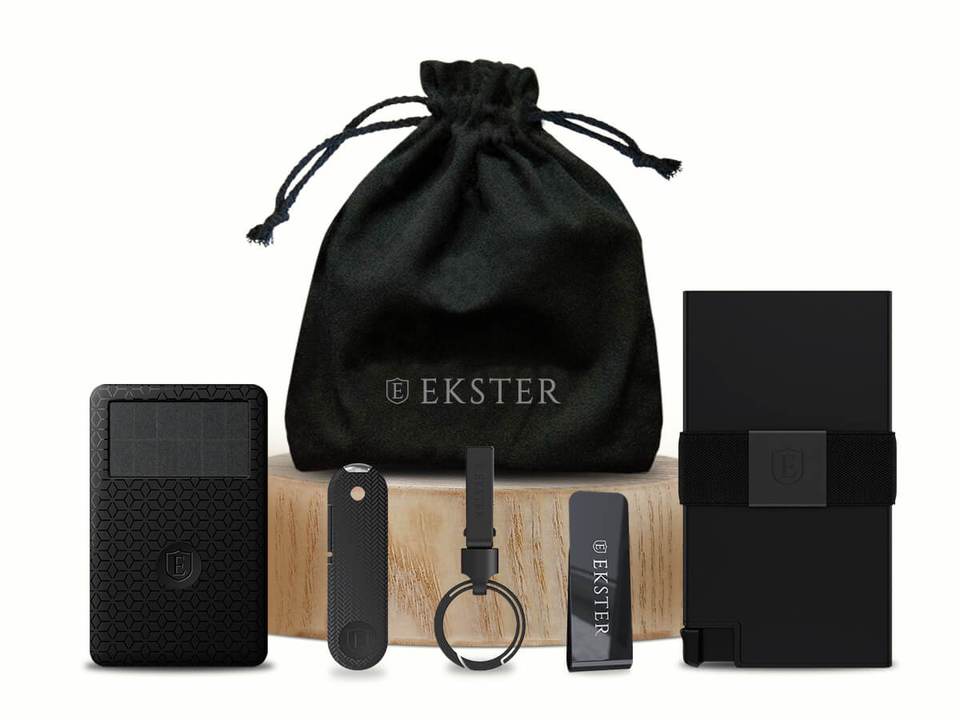 The credit card-sized tracker is solar-powered, so don't worry about charging yet another device.
Our wallets have a signature pop-up card feature to ensure easy access to your cards at all times.
All our wallets offer RFID protection, so you know your cards will be safe from the growing risk of skimming and identity theft.
This year we put together our all-time bestsellers to come up with a perfect gift – Holiday Gift Bundle. It consists of stylish everyday essentials and allows you to save over 110$!