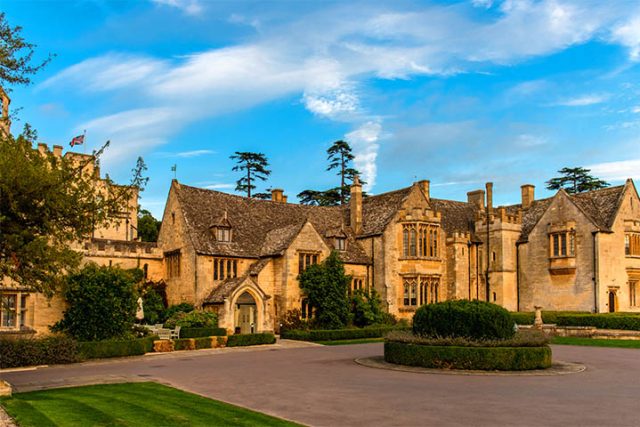 Ellenborough Park Hotel, Gloucestershire's only five-star country house hotel announces its 'next chapter' with bedroom transformations and Brasserie revamp. This magnificent 15th century English country estate and luxury spa is set in 90 acres of parkland. Just a stroll away from the famous Cheltenham Racecourse on the edge of the Cotswolds.
This extensive refurbishment project is now well underway and set for completion in March 2023. Ready for the Gold Cup Race Festival, a key date for the team at Ellenborough when a loyal racing guestlist will return.
Designs have been lovingly created by a local talented designer Ilze Reinke. Ilze describes the task as 'A dream job that has required much careful thought and consideration to capture the history and elegance of the building, ensuring that it reflects the same grandeur in these modern times.'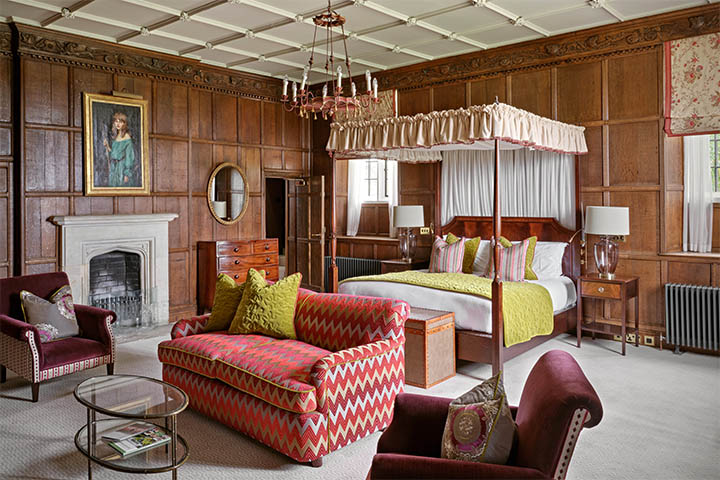 Bedrooms:
All 61 bedrooms are undergoing an affectionate refurbishment with lavish fabrics, elegant wall coverings, plush carpets, and country chic furnishings. Brimming with personality – Reinke's designs are masterful and beautifully capture a graceful homeliness.
Designs:
Every room tells a different story with a chic country comfort. Cotswold appropriate colour scheme names include Blossom, Wildflower, Countryside, Tudor, Chrysanthemum, Gingham and Rustic.
Brasserie:
At the heart of the hotel you will find the Horse Box. This stylish Brasserie has undergone a complete transformation with soft leather brocades, low lighting, tartan flooring, and countryside tweed fabrics.
Marwan Hemchaoui, General Manager of Ellenborough Park Hotel, says 'Planning of this project began long before the pandemic, so it feels even more special to fulfill now. We are very proud of Ellenborough's growth over the past few years, and these new bedrooms are a fitting celebration of our ten-year anniversary.