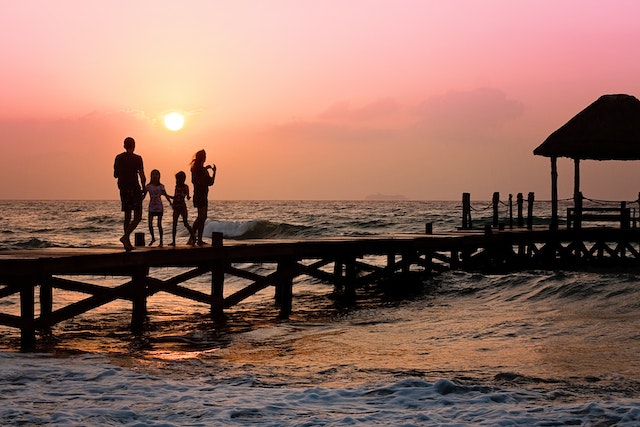 Are you dreaming of a family vacation that will create memories and experiences to last a lifetime? Whether you're looking for stunning beaches, thrilling outdoor adventures, vibrant cities, or fascinating cultural sites – planning the perfect family getaway can seem overwhelming. But fear not! It's easier than you think to find the perfect destination for your family. Here are 8 of the best family vacation spots around the world that will guarantee an unforgettable experience.
1. Kauaʻi Hawaii
With its stunning scenery, endless outdoor activities, and unique culture, Kauaʻi is an ideal destination for families looking for a tropical getaway. Spend the day exploring Waimea Canyon or trekking along the Napali Coastline. Take a boat tour around the Na Pali coastline or visit one of the many beaches on the island to relax in the sun. If you were wondering where to stay in Kauai, the South Shore is the best choice for families as it has a variety of beachside resorts catering to family needs. It's a great spot for an unforgettable family experience. Also, don't forget to visit Kauai's famous Fern Grotto and the opulent Wailua Falls.
2. London, England
A trip to London can be an exciting family experience. From Buckingham Palace to the Tower of London, from Trafalgar Square to Hyde Park, and more, every corner of this vibrant city offers unique attractions for all ages. Spend a day exploring the British Museum or take in a show at one of the many West End theatres. With its rich cultural heritage and wide selection of activities, London is sure to provide your family with unforgettable memories. When you're ready for some rest and relaxation, cozy up in a traditional English pub or explore one of the many beautiful parks that dot the landscape. Whatever you choose, spending time in England's capital will guarantee an unforgettable vacation for everyone!
3. Cancun, Mexico
Cancun, Mexico is a great family vacation destination for those looking for an unforgettable experience. From the white-sand beaches to the turquoise waters of the Caribbean Sea, Cancun offers something for everyone. Whether you want to take part in exciting water sports and activities like snorkeling and swimming with dolphins or just relax under a palm tree on the beach, there's plenty for families to do in Cancun. For older kids, there are thrilling theme parks to enjoy and even amazing local cuisine that will have your taste buds singing! With so much fun in store, it's no wonder why this beautiful city is one of the top family vacation destinations around!
4. San Diego, California
San Diego is a great family vacation destination known for its beautiful beaches and friendly atmosphere. With activities like the world-famous San Diego Zoo, SeaWorld, Legoland, and 70 miles of beaches to explore, there's something here for everyone. Spend some time exploring Balboa Park or take the family on a whale-watching tour. There are plenty of kid-friendly restaurants as well as beachfront hotels with pools and game rooms where you can spend your days in the sun. No matter how you choose to spend your days in San Diego, it's sure to provide an unforgettable experience for all!
5. Colorado Springs, Colorado
For the nature-loving family, Colorado Springs has plenty to offer. From hiking trails in Garden of the Gods Park to exploring Cave of the Winds, there is something for everyone. Take a trip up Pikes Peak in the Cog Railway or drive up and enjoy views from above 14,000 feet! If you're feeling adventurous, go white water rafting on the Arkansas River or take a zipline tour through Royal Gorge Bridge & Park. While in town, don't miss out on the Downtown Arts District with local art galleries or an array of restaurants and breweries. Colorado Springs is sure to be a hit with the entire family.
6. Orlando, Florida
Spend your vacation days sightseeing in Orlando, Florida. Home to Disney World and Universal Studios, this destination is sure to keep the whole family entertained for days. Visit iconic theme parks like Magic Kingdom or take a break from the rides and explore some of the area's other attractions such as Discovery Cove or SeaWorld. Shopping enthusiasts will be pleased with all the options available like The Mall at Millenia, which offers upscale stores such as Louis Vuitton and Gucci, along with an array of dining choices that are sure to satisfy everyone's taste buds. 
7. Montréal, Canada
What better way to take a break from the hustle and bustle of everyday life than with a family vacation in beautiful Montréal? This vibrant city has something for everyone, including world-class museums, fantastic restaurants, gorgeous parks, and fun events throughout the year. Your kids are sure to love exploring Old Montréal while discovering its unique culture, or they may want to try their hand at winter sports like skiing and snowboarding during colder months. No matter what your family decides to do in Montréal, you can be assured that it will be an unforgettable experience!
8. New York City, New York
New York City is one of the most vibrant and exciting cities in the world. Home to iconic landmarks like the Empire State Building, the Statue of Liberty, and Central Park, it's the perfect place for a family vacation. Take a stroll through Greenwich Village or explore Times Square with your kids. Don't forget to make time for a show on Broadway! Additionally, New York City is home to some of the best museums in the world. You can take your family on a trip through art and history at places like the Metropolitan Museum of Art, The American Museum of Natural History, and the Guggenheim.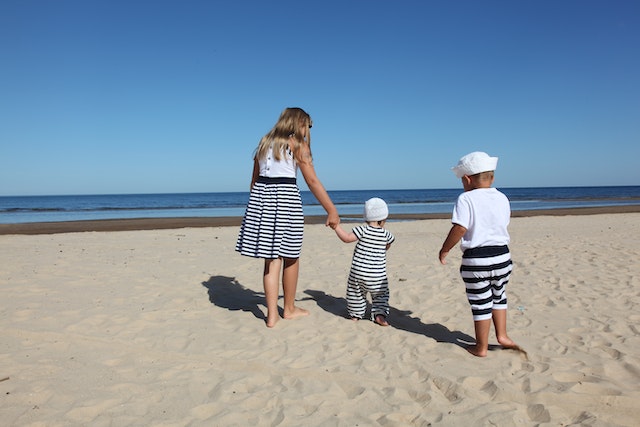 No matter where you choose to spend your family vacation, the time spent together will be an unforgettable one! From exploring vibrant cities like New York City or Montréal to relaxing at sunny beach towns like San Diego and Miami, there is something for everyone. Make memories with your kids that will last a lifetime by choosing from these top eight family destination spots today!