The island of Saint Lucia has been a long-time favorite among people looking to escape the cold during the winter. Saint Lucia measures just 27 miles long and 14 miles wide; the island is lined with palm-fringed beaches, golden in the north, and volcanic silver in the southwest.
With so many exotic beaches to choose from, each one as beautiful as the last, it can be hard to choose! The Saint Lucia Tourism Authority has compiled a list of our top (5) favorite beaches to soak up the sun during your next visit to Saint Lucia.
Views of the turquoise bays, colorful fishing boats, unspoiled beaches, and the iconic Pitons towering nearly 3,000 feet above sea level all played a role in selecting these beautiful Saint Lucian beaches.
#1 ANSE DES PITONS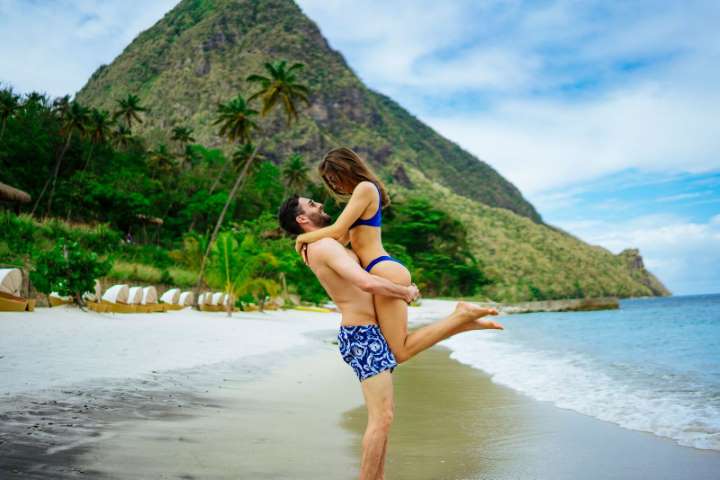 One of the most jaw-droppingly beautiful beaches anywhere in the Caribbean, with a crescent of imported white sand, set dramatically between the soaring Pitons, the beach is overseen by the luxurious Sugar Beach, a Viceroy Resort, but anyone can visit.
#2 ANSE CHASTANET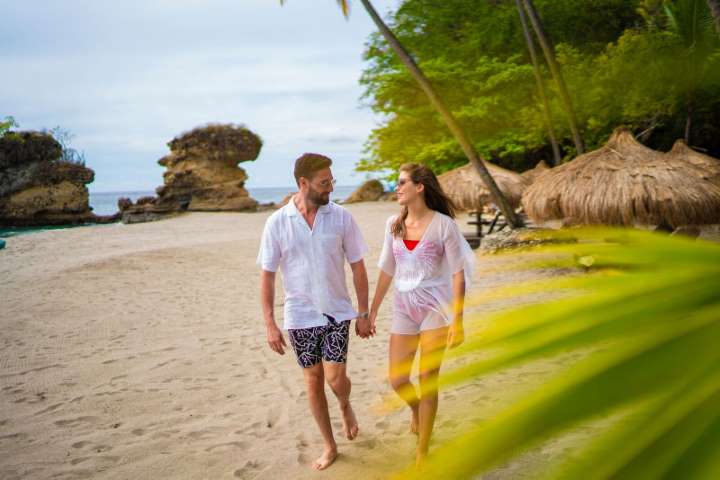 Just north of Soufriere, this memorable volcanic sand beach is surrounded by steep, forested hillsides. It is a focal point for the Anse Chastanet Resort, and visitors can use all of the hotel's excellent facilities, including the beachfront restaurant, loungers, and snorkeling gear – the bay is one of Saint Lucia's best places for snorkeling.
#3 GLITTERING SANDS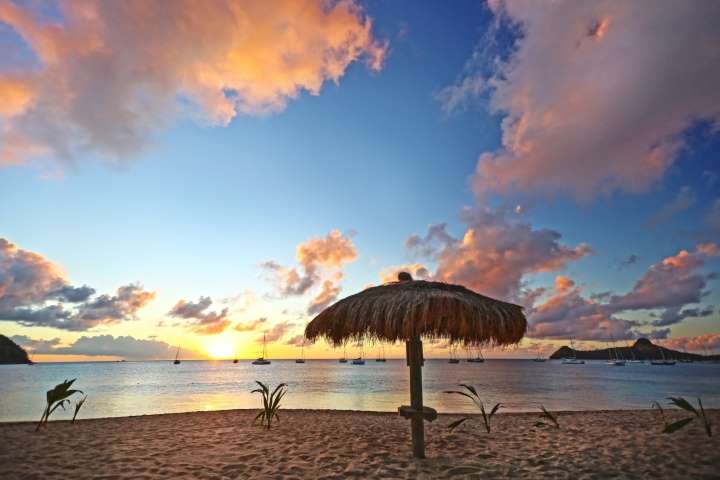 Thriving on the concept of Village tourism, Saint Lucia recently unveiled another hidden gem with the opening of "Glittering Sands". Located just north of Anse-la-Raye Village, Glittering Sands is comprised of two beaches – one for sunbathing and lounging, the second for hosting private events. The beachfront facility includes a bar, restaurant, gift and souvenir shop, watersport desk, washrooms, showers and an outdoor spa just steps away from the Caribbean Sea.
#4 REDUIT BEACH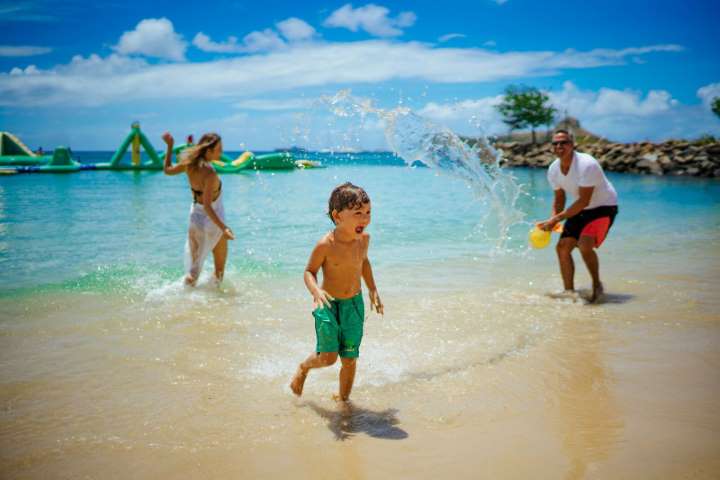 Lined by low-rise Rodney Bay hotels, this mile of fine golden sand is Saint Lucia's liveliest and most popular beach. The water is usually calm and perfect for swimming, all sorts of watersports including waterskiing and banana boat rides are available, and there are inviting beachfront bars to settle in with a cocktail, the sunsets here can be amazing. At weekends, locals congregate at the far southern end to picnic and party.
#5 PIGEON ISLAND NATIONAL PARK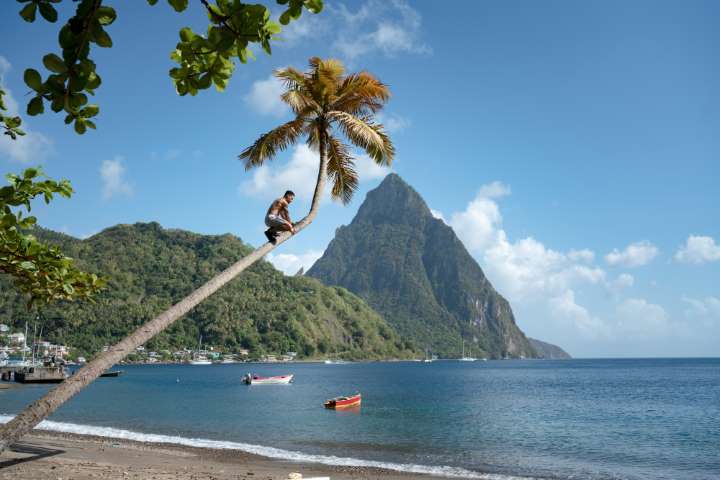 Pigeon Island National Park is heralded as one of the most famous monuments of Saint Lucia's history. Here you'll find tranquil sandy strips on the protected, southern side of Pigeon Island. Sun loungers are available for rent and the atmospheric waterfront café – Jambe de Bois, is perfect for lunch.
At Pigeon Island, visitors can take a walk on the "wet" side with Sea Trek Adventures, a helmet diving experience that gives the sensations of walking in space. Under the supervision of certified Sea Trek Guides, guests can get up close and personal with marine life. There are no masks, no mouthpieces, no stress, and no complications. You can even wear your prescription glasses!
Getting to Saint Lucia from Canada couldn't be easier, with direct service from Toronto and Montreal. For more information about Saint Lucia, visit www.stlucia.org