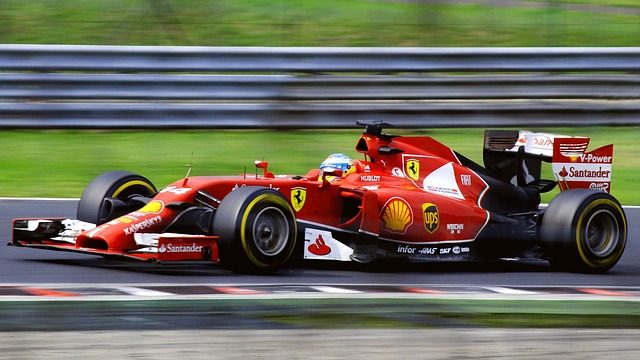 Generally, on a traveler's bucket list, you are likely to find a wide array of experiences ranging from seeing historical landmarks to trying new cuisines, diving into the oceans and photographing exotic animals. For some travelers, sports are a significant component of their dream bucket list – particularly, Formula 1™ events, because they are unlike anything else you can experience.
Whether you are a diehard race car fan or have no idea what an auto race consists of, there is a high likelihood that you will have the time of your life at a Formula 1™ event. If you need a little more convincing, read on for everything you need to know about experiencing Formula 1™.
1. It is the ultimate travel experience.
As one of the most exciting series in sports, the Formula 1™ season captivates viewers all around the world. Bringing together the world's most celebrated drivers and the world's most impressive cars, Formula 1™ is a joy to watch on the screen, so just imagine what it is like to see in person.
Nothing compares to being able to smell the cars, tires and the oil and to hear all the pops and bangs from the engine. What's more, you should know that the engine sounds that you hear aren't produced through speakers. Aside from that, experiencing Formula 1™ live gives you a real sense of the speed and scale of things while also showing you how fast the cars are really moving.
Even with all the fantastic TV coverage, there is still nothing that compares to being there and witnessing it with your own eyes. You will find that the cars are so much more raw and mechanical in real life, and this is truly the only way to feel the ambiance of the event throughout your body. Plus, the crowds at Formula 1™ are known for being incredibly friendly and for creating an excellent atmosphere.
2. Formula 1™ events happen all over the world.
During the Formula 1™ season, there are only 19 Grands Prix™ (which makes each one feel a lot more critical). However, these events take place all over the world, which means that no matter where you are located, or where you are looking to travel, you will probably be able to include a Formula 1™ event in your itinerary. Alternatively, plan your trip around an upcoming Formula 1™ event. After all, it is the closest you can get to Formula 1™!
For the rest of the year, there are Formula 1™ events in Canada, France, Austria, England, Germany, Hungary, Belgium, Italy, Russia, Japan, Mexico, the USA, and Abu Dhabi. Looking forward, in the first few months of 2020, you could witness a race in Australia, Bahrain, China, Azerbaijan, or Monaco.
To ensure that you and your travel companions have the time of your life, aim to work with an F1™ ticket selling company that has event specialists who can assist you with your travel needs.
3. There is a range of package deals on offer.
No matter which event you choose to attend, you will be able to find a package deal that suits your budget and your travel preferences. Ranging from F1™ VIP packages to Legend Packages, Premier Packages to the Starter Packages, there is a wide range of options from which you can choose.
Obviously, depending on which package you choose and on the event, the inclusions are going to vary; however, if you purchase from a reputable seller, packages generally include tickets to the event, VIP hospitality, meet-and-greets with the drivers, and other exclusive access.
For example, for the FORMULA 1™ AUSTRALIAN GRAND PRIX 2020, the F1™ Experiences' Starter Ticket Package provides you with a three-day race ticket plus access to the exclusive pit lane walk, guided track tour, and a starting grid photo with the Race Trophy. In other words, it's an inside view into Formula 1™ that you wouldn't be able to get anywhere else.
Have you ever considered attending a Formula 1™ event around the world? If so, where would you ideally like to see one? What is stopping you from ticking this experience off your travel bucket list? Let us know your thoughts and any experiences you have had with Formula 1™ in the comments below!
AUTHOR BIO
Oliver Kent is the Managing Director of ZK Sports & Entertainment, operating in the Middle East for over 10 years now. He is currently leading the company's recent appointment as the Exclusive Marketing and Sales Agent for F1 Experiences in the Middle East.