As the upcoming Carnival season in St. Lucia approaches, many are wondering about the best place to stay. Look no further than The Harbor Club, Curio Collection by Hilton! This exceptional hotel is the ideal destination to immerse yourself in the lively celebrations that St. Lucia has to offer.
This St. Lucia resort will take your breath away with its magnificent views, astonishing surroundings, and its endless list of local activities. Located on the beautiful Rodney Bay of St. Lucia, The Harbor Club is a waterfront resort that is part of the Curio Collection by Hilton and features 115 rooms and suites designed to showcase a maritime setting with its nautical-inspired design.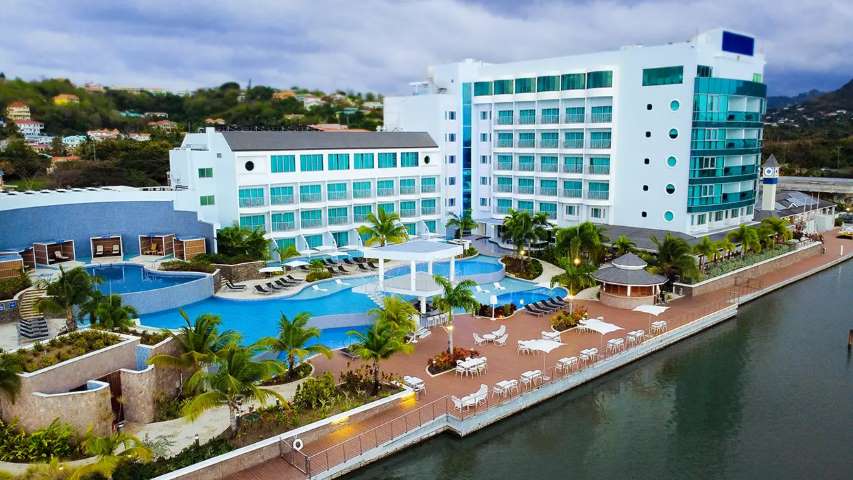 Guests will love the effortless blend of a tropical vacation immersed in the local culture of St. Lucia. Known as the lifestyle hotel on the island, travelers and locals alike will enjoy live entertainment on Market Street adjacent to the property and various delectable dining outlets. Guests will also enjoy endless amenities and pristine accommodations, making it the perfect destination for anyone seeking relaxation, exploration, and unforgettable memories. Looking for an adventure to go along with Carnival activities and make the most out of your St. Lucia vacation? The Harbor Club offers ample excursions that allow travelers to go out and explore the island's natural wonders like hiking the Piton Volcanoes, zip-lining through the forest, ATV adventure tours, scuba diving in the turquoise waters and so much more.