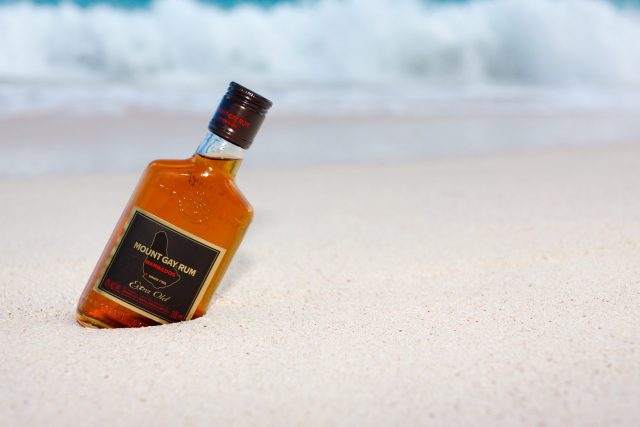 The festival will highlight Barbados' 2018 Year of Culinary Experiences, focusing on the destination's revered rum and culinary heritage. Considered as the 'birthplace of rum', Barbados is home to the Mount Gay distillery – founded in 1703 – the oldest existing brand of rum in the world. Visitors attending the Barbados on the Water Festival will witness the essence of the Barbadian culinary culture via culinary demonstrations and mixology tastings, hosted by CTO Rum and Rhythm 2018 People's Choice Chef of the Year Creig Greenidge and Caribbean Hotel & Tourism Association 2016 Caribbean Chef of the Year Damian Leach, as well as CTO Rum & Rhythm 2018 Mixologist of the Year Philip "Casanova" Antoine. Visitors will be able to satisfy their taste for Caribbean cuisine and island vibe by sampling popular Barbadian delights such as swordfish and macaroni pie during the legendary Oistins Fish Fry event.
"Barbados' culture is as diverse as its Canada counterpart – and I am certain that the offerings for this year's Barbados on the Water festival will excite any visitor," stated Peter Mayers, Director of Barbados Tourism Marketing Inc. for Canada. "Our culinary stars, Chef Creig Greenidge and Chef Damian Leach, as well as mixologist Philip Antoine, continue to strengthen the innovative Barbadian food and drink product, and we are thrilled to have them share their expertise with Canadian foodies. Here, at Harbourfront Centre, Barbados' image as the culinary capital of the Caribbean, will prove itself once again."
Several popular musical guests will perform on stage both nights for a free Barbadian-themed concert, including Queen of Soca Alison Hinds, Tempted 2 Touch sensation Rupee and the popular Hypasounds. Saturday evening features a musical showcase by Barbados' famed jazz musician Elan Trotman and Sunday night's concert ends off with a soca-filled music set by award-winning DJ Puffy and the legendary band Spice and Co. Additional exciting items on the agenda include a Barbados Fashion Show, a 'bajan'-style ticketed comedy show by Laff-it-off and activities for kids of all ages that celebrate the island's most notable festival – Crop Over.
Peter Mayers notes how Barbados on the Water will keep guests entertained all weekend long: "The Barbados product truly thrives in Canada. Our musicians continue to dominate radio in Canada, our cultural events such as Crop Over Festival are known throughout the nation and most especially, you will see our hospitality will shine through this coming weekend at Harbourfront Centre. We are certain the music, food and overall spice of the island atmosphere will keep our guests happy and satisfied, and above all, ready to visit Barbados."
Barbados on the Water Highlights:
Soca Fete
Saturday and Sunday night features an exceptional Soca celebration with a mixture of artistes including Alison Hinds, Rupee, Spice & Co., Red Plastic Bag and more.
Culinary Demo and Tastings
Guests will satiate their appetite through several food and drink demonstrations, featuring renowned culinary stars such as Chef Creig Greenidge, Chef Damian Leach and mixologist Philip Antoine.
Laff-it-off
This comedic show features satirical commentary on the social and political delights of Barbados with a mix of written script and improvisation. Ticket price: $25 in advance, $30 at the door.
Kids Zone
Several exciting events for children will keep children of all ages, including adults, entertained. From face painting, kite-making to learning about Crop Over Festival accessories with visual artist Karen Bell-Higgins.
For additional information on the two-day festival, visit harbourfrontcentre.com/barbadosonthewater/.