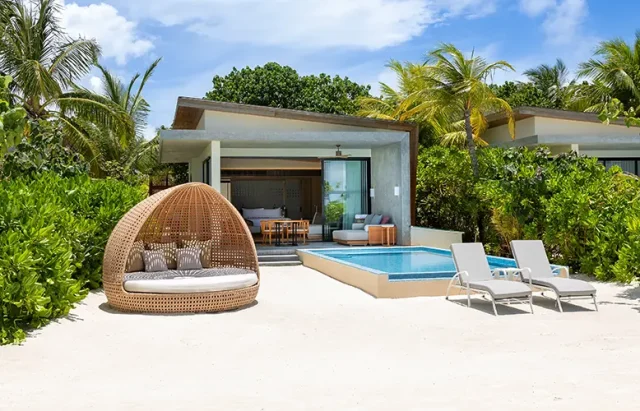 Kuda Villingili Resort, perched on a pristine ultra-private island in the North Malé Atoll of the Maldives, celebrates its second-year anniversary in the only way that matters – by giving back to its guests!
As part of an ongoing commitment to enhancing the guest experience, each of its beach villas, including the residences, now feature private pools. This remarkable upgrade promises guests an even more lavish and secluded retreat.
Nestled within this tropical paradise are 75 exquisite villas, including 36 opulent overwater villas that sit pretty upon the crystal-clear lagoon. The resort also boasts the Maldives' largest and sprawling freshwater pool spanning over 150 meters.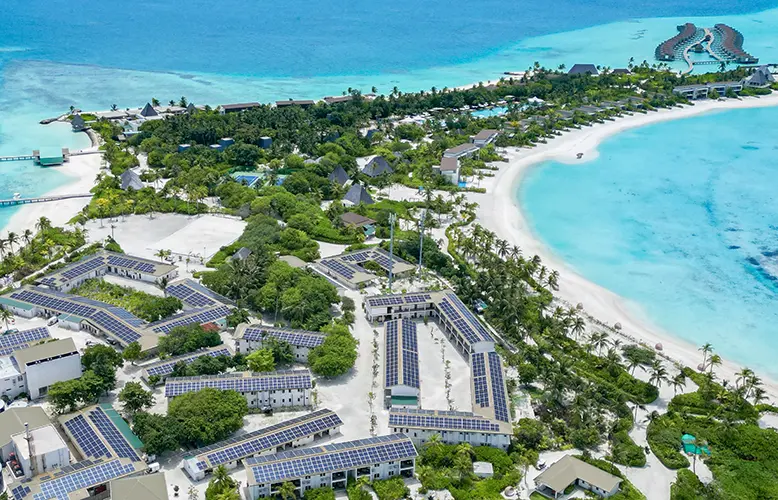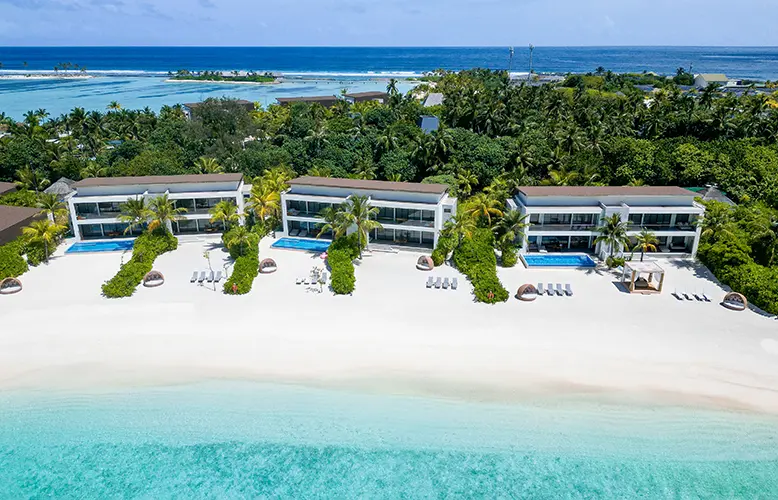 Initiatives in partnership with Green Globe, an authority in sustainable tourism certification have been aligned. With the resort's unwavering dedication to sustainability, the integration of solar panels has been introduced in Kuda Villingili team members village. This eco-conscious initiative has led to an impressive 40% reduction in the resort's overall energy consumption. Furthermore, implementation of a range of eco- friendly measures, including an on-site drinking water bottling facility, energy-efficient
air conditioning units, and innovative power-saving systems have been put in place. With an unwavering focus on long-term sustainability, the resort continues to bolster its commitment to the environment and the local community through its dedicated conservation programs, which centre around preserving the delicate ecosystem.
Adding another exciting dimension to the culinary and bar experiences at the resort; the Raalhu Bar has thrown open its doors and is nestled at the vantage point of Chickens Break Surf Point. This offers guests an exclusive haven to soak in the island's breathtaking sunset vistas. The Raalhu Bar joins the extensive range of dining options at Kuda Villingili, which includes seven restaurants offering global cuisines, a main bar, two bars designed to kick back and watch the sun slowly drop into the blue ocean, and a plush cigar and whiskey lounge.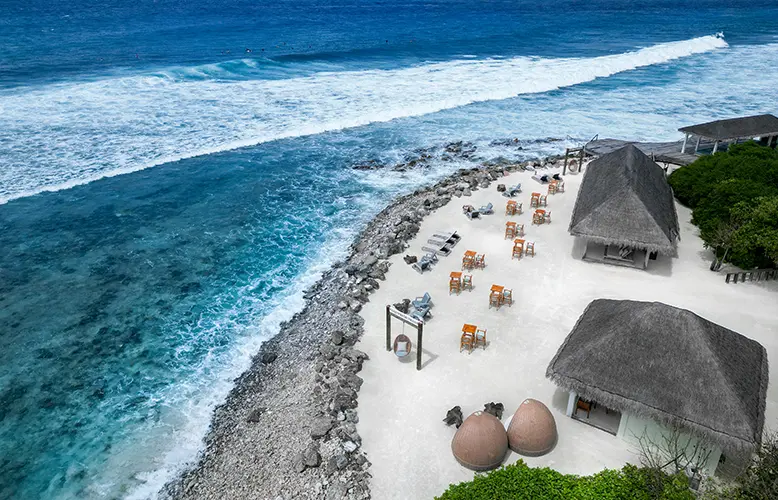 Also freshly introduced is the all-new comprehensive 'Redefined Ultra Luxury All- Inclusive' package, that enables guests to immerse themselves in a carefree and indulgent vacation experience. Stays of four nights or more include bespoke experiences that give a whole new meaning to the word ultra-luxury. Guests can pick from the range of dining experiences spread across seven distinctive restaurants, accompanied by a selection of over 100 carefully curated wine labels and a premium selection of beverages. From the moment they step foot on the island, guests are embraced by an ambiance of opulence and hospitality, as the generous all-inclusive package caters to every aspect of their stay.
Since launching in June 2021, Kuda Villingili has welcomed a diverse range of visitors, from honeymooners and families to surfing enthusiasts, multi-generational groups, and small incentive and leisure mice groups. "The resort's convenient location, a swift 30-minute speedboat ride from Velana International Airport, has been a key draw. To enhance the sense of space, the number of villas has been reduced from 95 villas to 75 villas, by offering spacious two – four bedroom villas that offer an expansive sense of space for each guest," says Deepa Manuel, General Manager, Kuda Villingili Resort.
Kuda Villingiili has received an array of accolades and was honored with the coveted title of 'The Best Culinary Resort' at the TTM Awards 2022 and the 'Best Surf Resort' at TTM 2023. Kuda Villingiili's exceptional attention to detail extends to its impeccable wine offerings, and it has also received the 'Best Designed Regional Wine List in Asia' by the discerning connoisseurs of the World of Fine Wine.