Private travel has always been a luxury and in today's context it's more desirable than ever. As a result, Fairmont Hotels & Resorts across Canada are providing one-of-a-kind experiences while also keeping safety protocols top of mind. From exclusive offerings in extravagant settings to luxurious accommodations, Fairmont is committed to ensuring guests have unforgettable stays. Additionally, select properties are providing guests with "travel pod" accommodations for those looking to participate in group travel while minimizing the risk associated with group travel. This type of experience is ideal for those looking to travel with family friends, extended families or multigenerational groups. 
Luxurious Private Cabins at Fairmont Jasper Park Lodge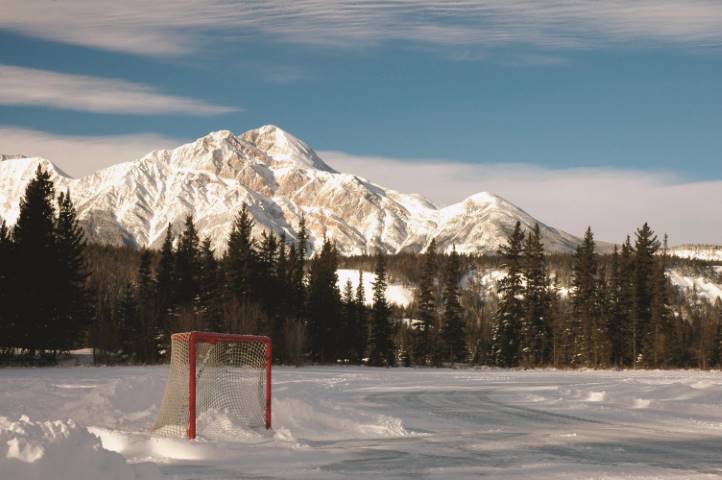 Fairmont Jasper Park Lodge is secluded, classic Canadian lodge experience. A collection of luxurious heritage log cabins and one-of-a-kind Signature Cabins spread out over 700 pristine acres within Alberta's Jasper National Park, the Rockies' largest park, and a UNESCO World Heritage Site. Milligan Manor at Fairmont Jasper Park Lodge is a 7,075 square feet private residence and is the largest of the luxury cabins. The wildlife-themed great room adds undeniable character to all events, while eight separate bedrooms with ensuite bathrooms allow for extra privacy. 
Guests can also upgrade their dining experiences with the hotel's curated BBQ
Private Winter Experiences at Fairmont Banff Springs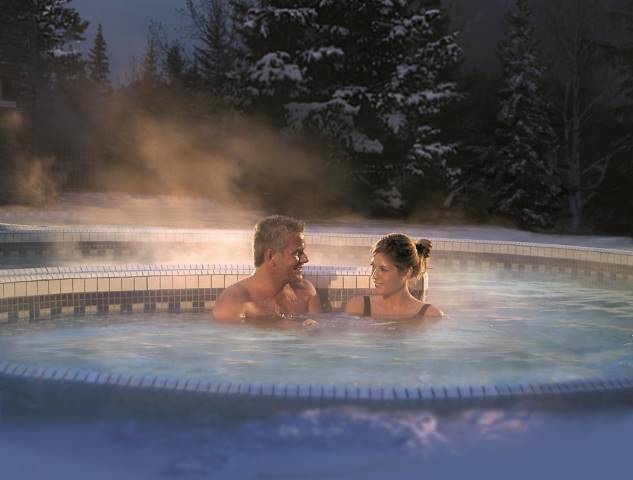 Located in beautiful Banff, Alberta in the heart of Canada's first National Park, Fairmont Banff Springs offers the ideal wellness getaway. This winter, guests will be encouraged to connect with nature and get active while enjoying some of the world's most stunning landscapes.
From canyon ice walks and fat bike tours to snowshoeing under the stars, these guided (and physically distanced) experiences allow guests to be fully immersed in the landscape, history, culture, and adventure that lives in Banff National Park while prioritizing fitness and self-care during their stay. Guests can wrap up their day of adventures with the perfect après ski experience at the award-winning and recently renovated Willow Stream Spa followed by incredible dining experiences to complete the perfect wellness getaway. 
Travel Pod at Fairmont Pacific Rim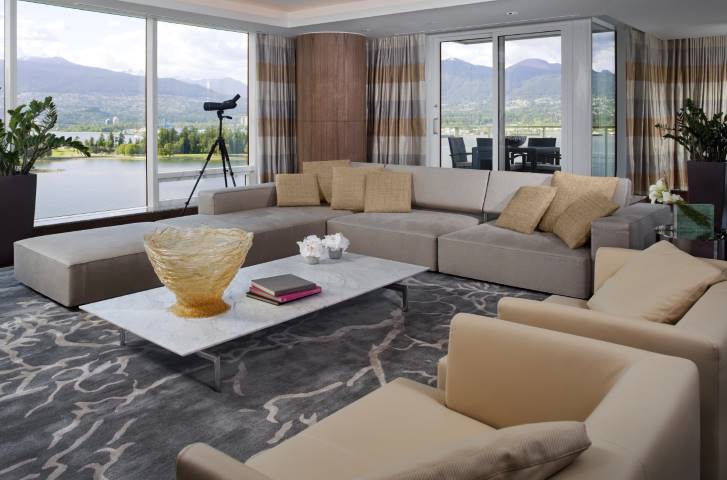 Fairmont Pacific Rim offers guests two luxurious suite options, the Prime Minister Suite and the Chairman's Suite, perfect for pod traveling and for those looking for an extravagant experience.
The Prime Minister's suite is 3,200 square feet and provides guests with breathtaking panoramic views and rich, modern décor. The Chairman's Suite also known as the "Rock Star Suite" is a one-of-a-kind two-story masterpiece, complete with 2,250 square feet of pure luxury. The suite comes by its nickname the "Rock Star Suite" honestly, with an exclusive outdoor rooftop and lavish suite interior.