Anguilla, the Caribbean's "hidden gem" destination, is beloved by travellers for its offering of true peace and quiet, luxurious resorts, delicious cuisine, and exciting excursions. Of course, with 33 white sand beaches, unspoiled nature, and some seriously jaw-dropping properties, it is perhaps not surprising that the destination has been popping up more and more on the feeds and "For You" pages of social media. You won't have to look hard to find photo-worthy vistas in Anguilla, but with our little guide, you may not have to look at all.
In a destination as serenely stunning as Anguilla, no list of just five Instagrammable spots can be considered truly definitive. Nevertheless, we'd recommend the five Instagrammable spots below to any social media butterfly – no filters necessary.
Sandy Ground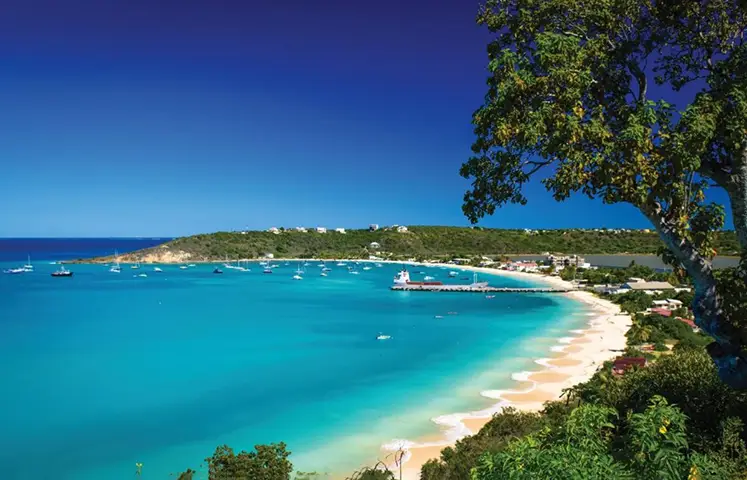 While Anguilla may be known and loved for its overall quiet atmosphere, Sandy Ground is where the action is. This beach is buzzing with energy: sailboats come and go, grills sizzle with fresh seafood, and live music from the many beachside restaurants fills the air. Despite the relative bustle, the beach is exactly what you'd expect from Anguilla, with sugar-fine white sand and an incredible view of the endless blue of the Caribbean horizon. There's so much to add to your feed in Sandy Ground: foodies can photograph a delectable serving of Anguillian barbecue, the locals are always happy to pose for a quick snap, and the sunset is in a league of its own.
Anguilla's Arch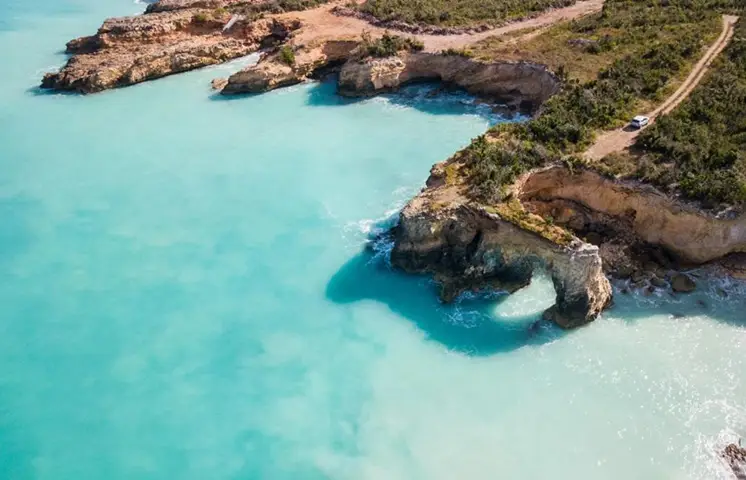 Gracing the cover of many a tourism pamphlet, this undeniably scenic spot in Anguilla's West End village is easily accessible by both bike and car. A natural limestone arch juts from the green shoreline as the vivid cerulean waters lap at its foundations below. Set to undergo a beautification project in 2023, visitors can look forward to informational signage and a new guardrail, among other improvements. While there are amazing ocean view vistas almost everywhere in Anguilla, the Arch adds an eye-catching geographic element sure to please your followers. We'd recommend bringing a friend (or perhaps a tripod) to snap a photo of you on the Arch itself. The contrast of the sea both below and behind you provides an incredible background for your next profile photo!
Cap Juluca, A Belmond Hotel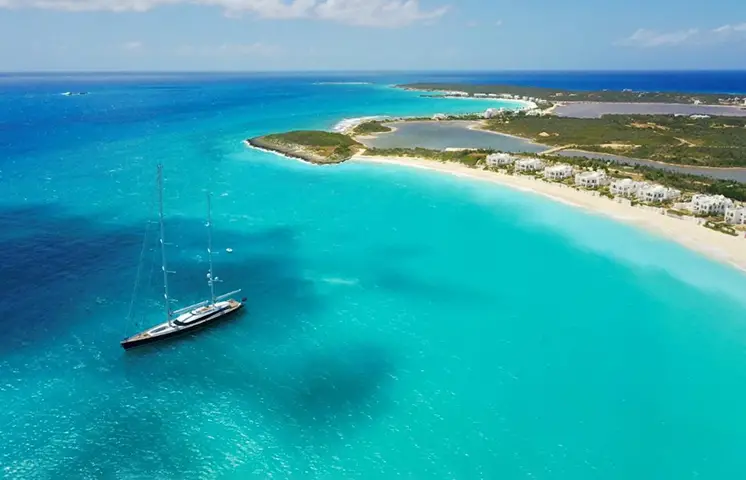 Cap Juluca, a Belmond Hotel, is a dazzling property, an ocean-facing collection of Moorish-style villas hugging the white-sand crescent of the picturesque (and public!) Maundays Bay. If you're staying at the property itself, the opportunities for intrepid Instagramming are straightforward: simply head to the stargazing balcony of your villa (or any of the magnificently appointed common areas) and start snapping. Views from their event pavilion are amazing! If you're staying anywhere else, it's still absolutely worth it to make time for an afternoon lounging on Maundays. The quality of the beach is otherworldly, and the outcroppings on either side of the crescent are ideal locations for getting that perfect blue backdrop. Appreciators of architecture will have a field day taking pics with the resort at their back.
Shoal Bay East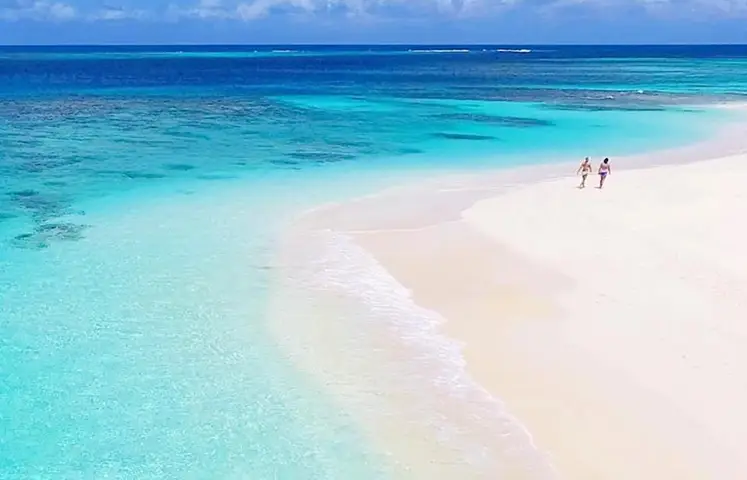 You'll need a waterproof device for this one, of course, but the results are well worth the extra preparation. The reefs below the placid waves of Shoal Bay East are some of the finest in Anguilla, with clear conditions and calm currents making navigation and photography a cinch. A vibrant underwater world awaits you here: large schools of Blue Tang dart amongst Parrotfish, Butterflyfish, and the occasional Hawksbill Sea Turtle! The colourful corals here are an attraction in their own right but be careful not to disturb them: this is, after all, a living ecosystem. This is another accessible spot to do some winning wildlife photography as you can bring your own gear and depart right from the shore. It also certainly doesn't hurt that Shoal Bay itself is regarded as one of the most beautiful beaches in the Caribbean!
Little Bay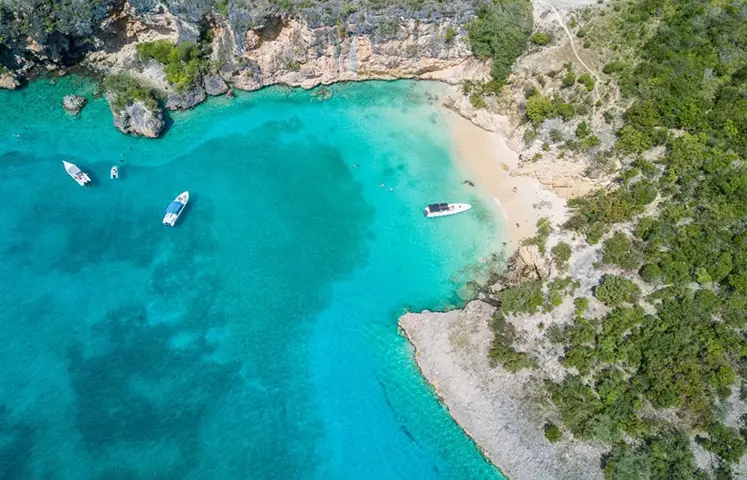 A small, secluded secret carefully guarded by "those in the know", Little Bay is a postcard-perfect cove that is only accessible by boat or the adventurous hiker. Book an inexpensive charter and head over for an afternoon and you'll quickly discover why there's no better place in Anguilla for a private beach photoshoot. White sands aside, the waters of Little Bay are also teeming with tropical fish, offering something for camera-toting snorkellers as well. Perhaps the most dynamic shot you can take here is in mid-air: swim out to the large rock and take the plunge – as Lebron James famously did during his 2018 Anguilla vacation.